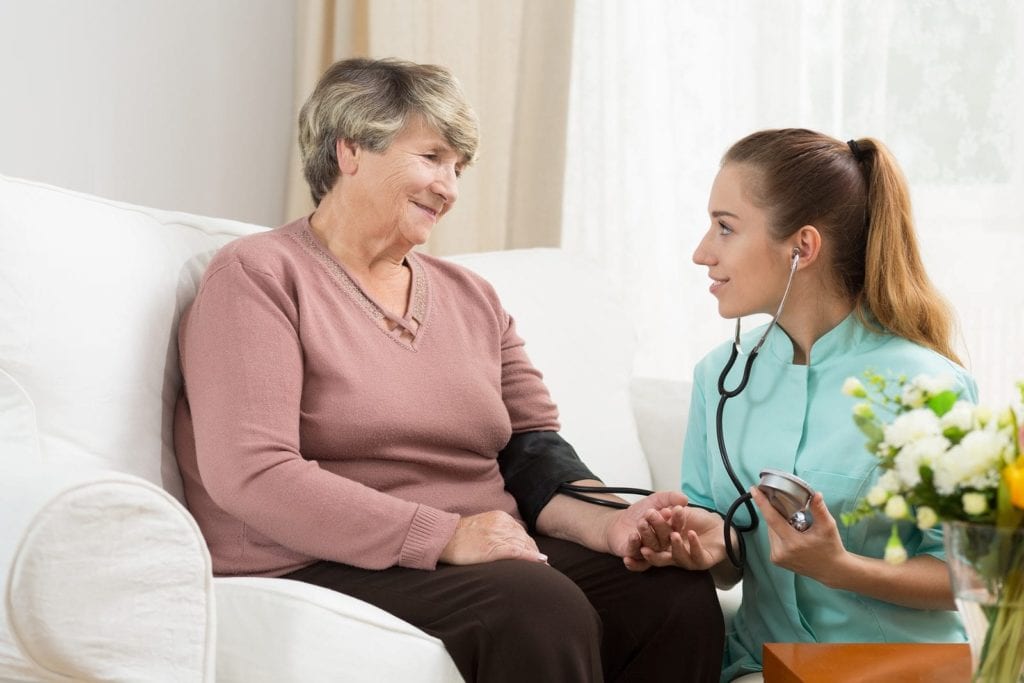 Licensed practical nurses provide basic bedside care to the sick, disabled, convalescent, and injured. They measure vital signs, apply dressings, give injections, insert catheters, and observe patients and report adverse reactions. They may also assist patients with personal hygiene and care for their emotional needs. In some settings, LPNs may supervise CNAs, and help deliver and care for infants. The job prospects for the profession is very good as the aging population places increased demands on the health care sector. Nursing homes are by far the largest employers of LPNs hiring almost 65% of new graduates within six months of licensure. To become an LPN, you must complete at least 12 months of training at a state-approved institution. You should also have a caring nature and a desire to help others. Since LPNs work under the supervision of registered nurses, you should be able to follow instructions and have a high level of energy to meet the demands of the job. Communication skills, manual dexterity, and leadership and critical thinking skills are also necessary to succeed on the job. The median annual wages for licensed practical nurses in Michigan were $42,549 in May 2014.
Baker College Auburn Hills
Baker College equips students with the knowledge and skills essential to practice nursing. Upon completion of the program, graduates will receive a certificate in Practical Nursing that will grant them eligibility to take the NCLEX-PN. The curriculum includes class work, labs, and hands-on experiences in a clinical setting to help students become critical thinkers and develop an understanding of the legal, ethical, cultural, and moral dimensions of patient care. Each course within the program's curriculum in built on eight key principles: therapeutic interventions, critical thinking and clinical reasoning, patient-centered care, professional behaviors, communication, global and cultural awareness, teamwork and collaboration, and informatics and information literacy. The program is limited enrollment and admits no more than 16 students per year. Applicants must complete the prerequisite courses with a minimum grade C. Application forms are available online at the mandatory application meeting. A Kaplan admission assessment test is a necessary part of the enrollment process. Tuition for the 21-month program is $15,660 plus $3,600 for books and supplies.
Jackson Community College
The practical nursing program at JCC prepares students to provide direct nursing care in a variety of healthcare settings. The curriculum combines integrated lectures with labs and clinical experiences in long-term and acute-care facilities. Graduates will receive a certificate which will make them eligible to take the NCLEX-PN for licensure in Michigan. Applicants must submit all relevant documents within the application deadlines. Since enrollment is limited, admission is not guaranteed. A competitive point system, a pre-admission HESI RN Admission Assessment, and scores of the prerequisite courses will help admins determine qualifying students. Classes begin in March annually and conclude in May of the following year. The practical nursing courses total 29 credits and must be taken in sequence. The clinical sites restrict persons with specific criminal convictions from having access to vulnerable residents. Therefore, students must undergo a criminal background check. Additional requirements include a drug screen, immunizations (MMR, Varicella, and Hepatitis B), a physical exam, and TB clearance. Tuition for the program is $6,250 plus expenses for books and supplies.
Kellogg Community College
Full-time students complete the practical nursing requirements at Kellogg Community College in just 30 weeks and receive a certificate that makes them eligible to take the state licensure exam. The school's faculty facilitates the learning process, ensuring students reach their potential as competent caregivers. The curriculum incorporates evidence-based practice, lifelong learning, and critical thinking to prepare students to meet the health care needs of a global society. Due to space limitations, admission to KCC is selective. Admission requirements include a GPA of 2.5 or higher for prerequisite courses, a minimum grade B in Chemistry, Mathematics, and Biology, documentation of a composite ACT score of 19 or above, and a high school diploma. Tuition is $4,881 plus an additional $2,095 for books and supplies.
Lansing Community College & Health Careers
The practical nursing program is a 47-credit course divided into 25-semester credits of general education courses and 23-semester credits of nursing courses. The curriculum is an in-depth study of the theory and nursing care of children, adults, and families. The clinical experiences take place in hospitals, extended care facilities, and community agencies. Graduates receive a certificate and are eligible to take the NCLEX-PN to practice as LPNs. The program is a career ladder program, so students can transition seamlessly into the ADN program to become a registered nurse. Persons desiring admission to the program must complete the Selective Admissions form and submit it using the enclosed instructions. A point value student will be used to select eligible students. The Admissions Office will verify prerequisites and other requests and inform successful students. Mandatory pre-nursing sessions, available throughout the year, outline the specific requirements and process for enrollment. A schedule of sessions is available on the school's website. Tuition for in-district students is $4,400 plus additional for books and supplies.