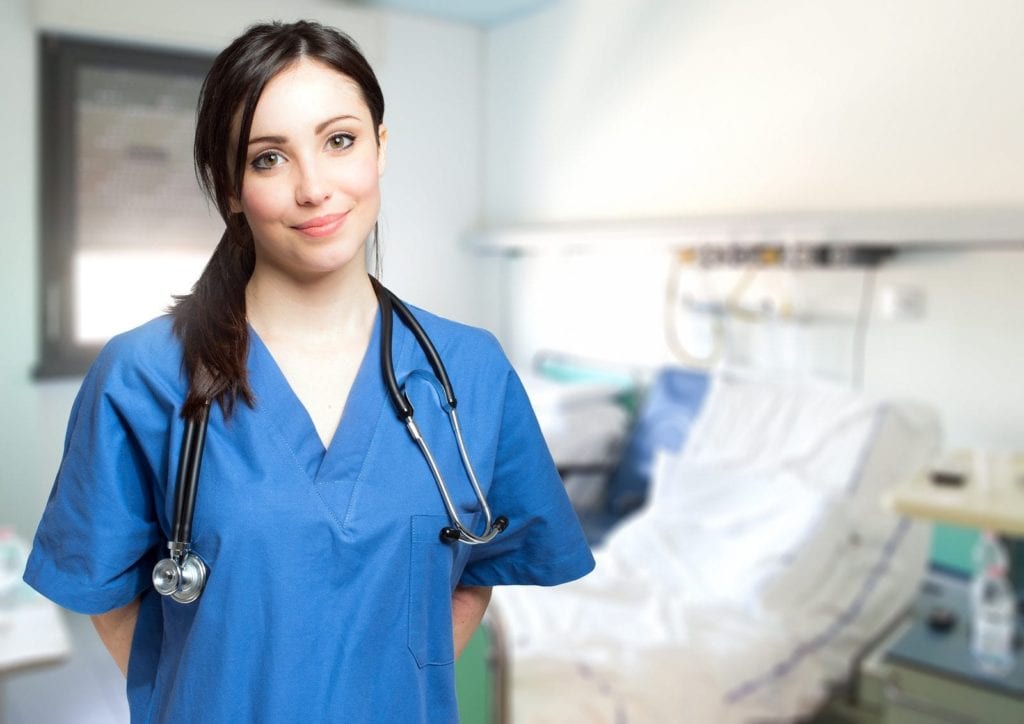 Licensed practical nurses are valued members of the patient care team. Their one-on-one interactions with clients require competence and compassion to care for those in physical and emotional distress. LPNs make good use of their observational, critical thinking, communication, management, and decision-making skills throughout their interactions with patients, their families, registered nurses, physicians, and other members of the health care team. The Nurse Practice Act along with workplace policies defines LPNs scope of practice. In nursing homes, they may take a lead role, supervising CNAs and other unlicensed staff. Their duties may include administrative tasks, such as keeping records and scheduling appointments, in physicians' offices. LPNs in home health care may prepare meals and demonstrate how to perform basic nursing tasks to family members. The Bureau of Labor Statistics projects a 25 percent growth in employment opportunities for LPNs through the year 2020.
Florida State College at Jacksonville
The Practical Nursing program at Florida State College is a limited-access program that prepares students for entry-level employment. Graduates are eligible to take the NCLEX-PN for state licensure to care for patients in hospitals, clinics, nursing homes and other health care facilities. The course curriculum is approved by the Florida Board of Nursing and adheres to the core competencies of the Florida Department of Education. Following the didactic theory in the classroom, students must complete the clinical rotations in multiple clinical settings to obtain hands-on experience under the supervision of an experienced course instructor. The curriculum will cover 1,350 clock hours including classroom theory and clinical externship. Course modules include Basic Healthcare Worker, Nurse Aide and Orderly (Articulated), Nurse Aide and Order (Articulated) Lab/Clinical, Practical Nursing I, Practical Nursing II, and Practical Nursing III.
Admission criteria:
A high school diploma or equivalent
Obtain admission to the Florida State College
Submit a completed application by the established deadlines
Submit TABE scores or documentation of exemption
Submit a completed physical exam report
Provide documentation of current CPR certification – adult, child and infant through American Heart Association approved Basic Life Support Course for Health Care Providers
Take and pass the HESI A2 admission assessment with a minimum score of 75%
Complete a satisfactory criminal background check and drug screen
Tuition and fees for the program are $3,942. Books and supplies cost an additional $1,800.
Address: 4501 Capper Rd, Jacksonville, FL 32218
Phone: (904) 766-6500
NCLEX-PN Pass Rate: 93.33%
Jersey College
Jersey College's LPN Program prepares students for a successful, entry-level career in the healthcare industry. The program is a combination of coursework and clinical experiences to develop well-rounded students. Graduates will possess the problem solving, technical, and critical thinking skills needed to succeed on the job. Students can complete the program in just four 12-week terms – day and evening options are available. In the classroom, instructors begin with the foundational courses and advance to complex areas, such as mental, pediatric, and maternal nursing. Students develop clinical skills through hands-on opportunities in the school's lab followed by real-world experiences in hospitals, clinics, and nursing homes. The open curriculum lets students enter and exit at key intervals. Course modules Introduction to Health Care, Human Anatomy and Physiology, Fundamentals of Nursing, Fundamentals of Nursing Practicum, Pharmacology, Adult Nursing I, Adult Nursing Practicum, Mental Health Nursing, Geriatric Nursing, Maternal and Newborn Nursing, Pediatric Nursing, Adult Nursing, and Adult Nursing Practicum. The entire program offers a total of 1,501 contact hours. Graduates are eligible to take the state licensure exam and may also enroll in a bridge program to pursue advanced nursing.
Admission criteria:
Be at least 18 years of age
Must have a high school diploma or GED equivalency
Present proof of U.S. citizenship or permanent residency
Submit a completed application for admission
Demonstrate satisfactory skill levels in reading and math – must obtain a minimum of 75% on the reading and math admission exam
Attend an admission interview
Make an advanced program deposit for tuition and fees
Present evidence of good physical health and documentation of fitness to work in health care
Provide documentation of immunization – Mantoux test, Tetanus, Hepatitis B, MMR, Varicella, seasonal flu shot
Provide proof of current BLS for Health Care Providers certification from American Heart Association
Meet the nursing program technical standards
The cost of the program is $23,877. It includes tuition, books, nursing kit, background check fee, application fee, registration fee, and uniform.
Address: 8131 Baymeadows Circle W, Jacksonville, FL 32256
Phone: (904) 733-3588
NCLEX-PN Pass Rate: 86.46%
Concorde Career Institute
Concorde's PN program emphasizes a hands-on curriculum to equip students with the skills they need to serve as effective members of a health care team. Course instructors cover didactic and clinical instruction in the areas of pharmacology, nursing fundamentals, obstetric nursing, medical-surgical nursing, mental health nursing, and pediatric nursing. Students also cover foundational courses such as anatomy, physiology, laws and ethics, communication skills, and trends and issues in nursing. Through the engaging clinical sessions, students are exposed to various health care settings where they develop critical thinking and other skills required for success as a practical nurse. The diploma program covers 1722 contact hours or 67 semester credits in 50 instructional weeks for full-time students and 80 instructional weeks for part-time students. Course modules are Basic Foundations in Nursing and Nursing Practice, Personal and Vocational Concepts, Introduction to Medical-Surgical Nursing, Medical-Surgical Nursing, Family Health Nursing & Transition to Practice, Career Path Success, and Clinical Practice.
Admission criteria:
Attend an admission interview and campus tour
Complete all the admission documents including the Enrollment Agreement and disclosures
Take and pass the entrance assessments. Obtain a score of 17 on the Wonderlic SLE or 70 on the HESI A2
Provide proof of graduating from an accredited secondary institution. Acceptable documentation of high school graduation or equivalent is required
Must be at least 18 years of age at the time of the clinical externship
Provide a health certificate, immunization records, and results of a TB test
Must be able to read, speak, and write English
Must be a citizen or permanent resident of the U.S.
Consent to a criminal background check and drug screen
The cost of the program is $32,337. It includes tuition, application fee, textbooks, and supplies. Financial aid is available through Federal loans for qualifying students.
Address: 7259 Salisbury Rd., Jacksonville, FL 32256
Phone: (904) 725-0525
NCLEX-PN Pass Rate: 100.00%
First Coast Technical College
The Practical Nursing program at First Coast Technical College offers a sequence of courses to give adults the technician knowledge and skills to function as a Licensed Practical Nursing and pursue further education and careers in the Health Science cluster. The curriculum covers 1,350 contact hours of theory and practical instruction. Course modules include Practical Nursing Foundations I, Practical Nursing Foundations II, Medical Surgical Nursing I, Medical Surgical Nursing II, and Comprehensive Nursing and Transitional Skills. Graduates will demonstrate knowledge of the healthcare delivery system, understand bloodborne diseases, assist with restorative activities, provide patient-centered care for the geriatric population, use appropriate written and oral communication in care, apply the principles of infection, administer medication, care for pre-operative and post-operative patients, and care for pediatric and maternity patients.
Admission criteria:
Official sealed high school or GED transcripts. An associate degree can be sent in lieu of high school or GED transcripts
Apply for Federal Student Aid
Take an admissions assessment – based on the review of official transcript
Schedule and take the TEAS. Must obtain a minimum adjusted total individual score of 55% or higher
Complete a background check
Pass a mandatory drug screen
Submit a report of a physical exam and documentation of immunization – PPD or chest x-ray., Hepatitis B, Influenza, MMR, Varicella, and Tdap
The cost of the program is $8,046.90. It includes tuition, uniform, watch with a second hand, white nursing shoes, ATI TEAS review manual, graduation pin, Florida Board of Nursing Fingerprinting, NCLEX-PN exam, and liability insurance.
Address: 2980 Collins Avenue, St. Augustine, FL 32084
Phone: (904) 547-3282
Fax: (904) 679-3551
NCLEX-PN Pass Rate: 94.44%