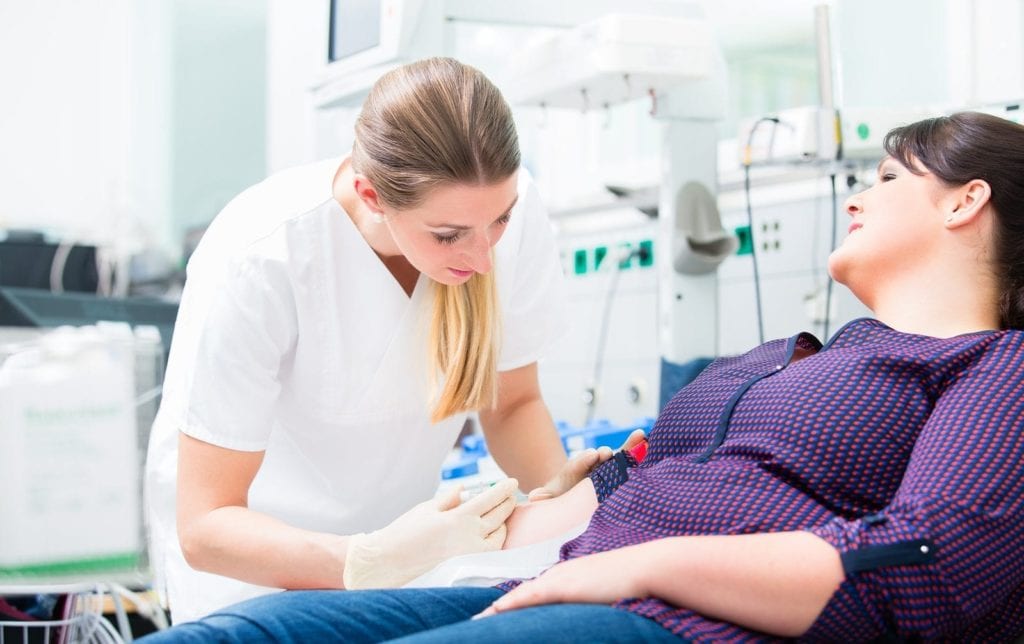 Under the direction of a qualified health professional, a practical nurse cares for patients' physical, mental, and emotional health. The practical nurse operates to the full extent of his or her education and competencies within the Board's defined guidelines for practical nurses in Florida. Practical nurses are the eyes and ears for registered nurses. They are more hands-on than doctors or registered nurses as they monitor and assess patients, maintain patients' histories, measure vital signs, clean and assemble medical equipment, administer medications, change dressings, and assist with the development and implementation of treatment plans. LPNs may also advocate for patients' rights, especially for those who are not in a position to stand up for themselves. As a counselor, the practical nurse might share information with the patient and family members. Unlike a registered nurse, the licensed practical nurse does not need to complete an associate's degree or bachelor's degree to practice. LPN diploma programs typically last for one year and prepare students for success on the National Council Licensure Examination to become a Licensed Practical Nurse. Graduates may work in clinics, nursing homes, hospitals, and physicians' offices.
Recent data from the United States Bureau of Labor Statistics projects a 12 percent rate of growth for LPNs from 2016 to 2026. Graduates of LPN programs will find numerous opportunities to begin a new career in health.
Harris Casel Institute
Harris Casel Institute provides practical nursing training programs for adults who are interested in entering the healthcare field as a nurse. The program combines theoretical coursework with hands-on clinical training to provide students with a well-rounded education. Graduates are eligible to take the Florida Licensing Exam for Practical Nurses to work as an LPN. Students learn how to check vital signs, assist with the activities of daily living, keep patient records, and provide basic patient care. In addition to the classroom lectures, students will develop clinical abilities through participation in clinical externships. The externships will take place at various health care facilities, which will provide opportunities for students to provide specialized care in pediatrics, medical-surgical nursing, community health, mental health, and geriatric care. Before moving to a real-world setting, instructors will guide students through clinical demonstrations in the school's simulated lab.
Coursework in this program includes medical terminology, pharmacology, medical-surgical nursing, nursing care for geriatric, pediatrics, and obstetric patients, human growth and development, infection control, nutrition, medication administration, and body structure and function. Students also learn interpersonal relationships, foundations and fundamentals of nursing care, the role of the practical nurse, ethical and legal aspects of nursing, current issues, and employability skills.
Admission criteria:
A high school diploma or GED
Placement testing
A criminal background check
Health requirements, including immunizations, TB test, and drug screen
Tuition for the program is $11,175. Books and supplies cost an additional $916.
Website: https://harriscasel.com/practical-nursing/
Address: 5000 Stack Blvd. Suite A-4, Melbourne, FL 32901
Phone: 1-321-676-4066
NCLEX-PN Pass Rate: 83.33%
Horizon Healthcare Institute (HHI)
The Practical Nursing Program at Horizon Healthcare Institute prepares students for success on the NCLEX-PN exam. The curriculum covers 1350 hours of instruction, including 603 hours in the classroom, 72 hours lab, and 675 hours at various clinical sites. In the classroom, students learn the role of the practical nurse, fundamentals of nursing, nutrition, human growth and development, anatomy and physiology, medical terminology, mental health, geriatric, pediatric, medical-surgical, and maternal-child nursing. They also learn pharmacology and administration of medication. Full-time and part-time evening and weekend classes are available. Day classes meet Monday through Thursday from 8:30 am to 2:00 pm for 11 months. Evening classes meet Monday through Thursday from 5:30 pm to 9:30 pm for 15 months. Weekend classes meet Fridays and Saturdays from 9:00 am to 5:00 pm for 15 months. Candidates must undertake and meet the minimum admission criteria.
Admission criteria:
Complete a 120-hour CNA program from a state-approved school
Be 18 years or older – present valid ID indicating date of birth
Have a high school diploma or GED
Take and pass the Test of Essential Academic Skills Entrance Exam (TEAS)
Submit a completed application with non-refundable application fee of $100
Provide two reference letters
Submit a Professional Goal Essay
Complete a level II background screen
Must have current CPR/AED for healthcare providers
Maintain school accident and liability insurance
Provide a copy of your social security card
Attend an interview
Upon confirmation of acceptance, students must attend a mandatory orientation and complete a health screen, including immunizations, and negative PPD or chest X-Ray.
Address: 3716 North Wickham Road, Melbourne, Florida 32935
Phone: (321) 914-4533
NCLEX-PN Pass Rate: 0%
Eastern Florida State College
Eastern Florida State College prepares practical nursing students for practice in just 12 months. The program covers the theory and clinical training students need to function as effective members of the health team. Classroom instruction covers studies on the fundamentals of nursing, family and community health, normal and abnormal body structure and functions, vocational adjustments, human growth and development, and nutrition. The classroom instruction correlates to the clinical practicum, which covers mental health nursing, geriatric nursing, medical-surgical nursing, pediatrics, and obstetrics. The entire curriculum covers 1350 classroom and clinical hours. Upon successful completion of the program, students may apply to take the Florida State Board of Nursing examination for practical nurses. The school admits new students in the January semester only.
Persons who hold an active CNA license can apply for the program through the Transition to Practical Nursing pathway, which provides advanced standing.
Admission criteria:
Provide unofficial transcripts from all colleges attended
Submit health history and immunization records
Obtain a satisfactory score on TABE and TEAS test
Complete the application package
Work experience in a health-related profession – submit for extra admission points
Tuition for the program is $5,092. Books and supplies cost $1,195.