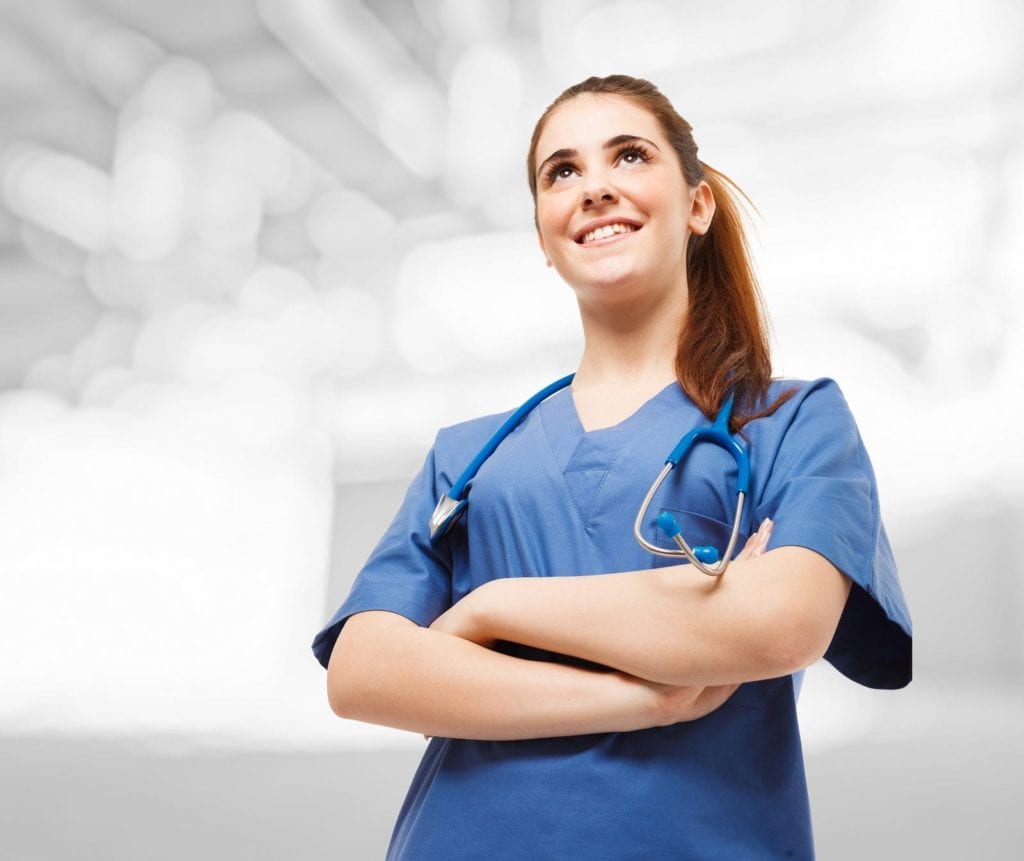 According to the Bureau of Labor Statistics, nursing is among the top 10 occupations with the largest job growth. The BLS projection means it's a great time to become a nurse as new graduates have an excellent chance of employment and continued job stability. Nurses promote health and use their knowledge and skills to prevent diseases. They administer bedside care and provide physical, mental, and emotional support to challenged patients. The scope of practice for licensed practical nurses allows them to execute some tasks independently while working under the supervision of a registered nurse and collaborating with other members of the healthcare team. The job requires hands-on, focused, and personalized care, so nurses must be patient, compassionate, observant, practical, and optimistic. After becoming a practical nurse, you can advance to a career as a registered nurse with further education. As a nurse, you can also focus on one of many specialty options to boost your salary, work with specific patients, and increase your overall satisfaction with the career.
Orlando Tech
The practical nursing program at Orlando Tech prepares students for employment and advanced training in healthcare. The 1350-hour curriculum includes theoretical instruction and practical experiences in acute, subacute, and long-term care facilities where students care for pediatric and geriatric patients under the supervision of a registered nurse. Instruction covers human growth and development, nutrition, communication skills, current events in nursing, role of the vocational nurse, family and community health concepts, pharmacology and administration of medicine, legal aspects of nursing, medical-surgical nursing, maternal-child nursing, and geriatric nursing. Instructors also prepare students for the NCLEX-PN exam for licensure in Florida. Applicants must pass the TEAS V Assessment with acceptable scores of 70 percent or higher for admission to the program. Students are admitted on first-come, first-served basis. A mandatory information session will outline the steps of the application process and expectations for the course. Students may apply for CNA certification during the program and may be licensed as an LPN after successful passage of the national licensure exam. High school students are exempt from tuition but will have to pay for instruction materials and consumable supplies.
Cambridge Health
At the conclusion of the practical nursing program at Cambridge Health, students are fully prepared to work in a healthcare facility as an entry-level nurse. The 1350-hour program meets Florida state's requirements for practical nursing education and prepares graduates for success on the NCLEX-PN exam. The training includes didactic instruction in the classroom, hands-on practice in a skills lab, and real-world learning experiences in acute and long-term care facilities. Instructions in all areas cover body structure and function, human growth and development over lifespan, legal aspects of practice, role and responsibilities of the practical nurse, interpersonal relationships, family and community health concepts, pharmacology, medicine administration, BLS for healthcare providers, and current issues and nursing. Enrollment in the limited entry program is competitive. Cambridge offers convenient day and evening schedules so students can complete the course while maintaining commitments. Day students complete the program in 54 weeks. Evening students will complete the training requirements in 85 weeks with consistent attendance. The cost of attendance is $21,189 plus $50 for the application fee and $30 for the graduation fee. The cost includes textbooks, one set of scrubs, and lab fee.
J & J Healthcare Institute    
J & J Healthcare Institute opens the practical nursing program to all qualified applicants. To qualify, applicants must present evidence of a high school diploma or GED, pass the PAX from NLN with a composite score of 100, complete the PN application process packet, and attend an interview with admissions personnel. The 1350 clock hour program imparts knowledge and practical skills to students through classroom theory and clinical experiences in acute care and long-term care setting. The curriculum includes instruction in body structure and function, nutrition, human growth and development, family and community health concepts, the vocational role, medication administration, pharmacology, and clinical experiences in surgical, medical, pediatrics, obstetrics, and geriatric nursing. Graduates are eligible to take the NCLEX-PN exam for licensure as a practical nurse. The program spans 52 weeks full-time or 78 weeks part-time. Tuition is $10,000 plus $150 for registration and $3,625 for books, materials, and other supplies.
Centura Institute
Students enrolled in the practical nursing program at Centura Institute receive the knowledge, skills, and competency to work as a practical nurse in a clinic, hospital, long-term care facility, patient home, or doctor's office. The program spans a period of 15 months based on full-time attendance. Experienced instructors teach students how to take vital signs, administer bedside care, administer medication, manage wounds, monitor patients for adverse reactions to medications and treatments, and communicate vital information to senior members of the patient care teams. NCLEX preparation is an important part of the program to prepare students for success. Tuition for the program is $25,200 plus $1,628 for books and supplies.