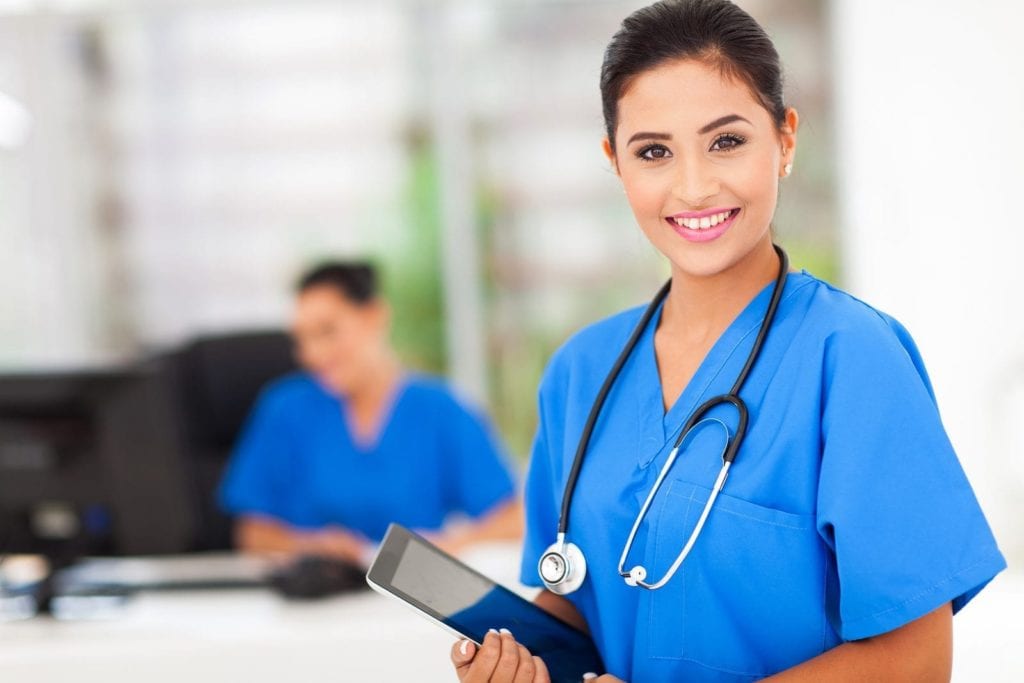 Nursing is the nation's largest health care profession. In spite of the expansive workforce, the industry faces a continuous shortage of trained professionals at hospitals, nursing homes, and long-term care facilities. According to figures from the Bureau of Labor Statistics, the profession is experiencing a faster than average growth, which will extend to the year 2020 and beyond. Impelled by rapid advancements in disease prevention and treatment, technology developments, heightened consumer awareness, and a booming aging population, the industry welcomes new graduates- even when there is an obvious lack of experience. After completing an accredited nursing education program and meeting the requirements for state licensure, nurse graduates can find employment in acute care, long-term care, and home health care. In some parts of Florida, earnings for LPNs are above the national average of $43,718.
Academy for Nursing & Health Occupations
The Practical Nursing program at the Academy for Nursing and Health Occupations includes Critical Thinking and IV Certification. The training prepares students to meet the state's educational requirements for taking the licensing exam. Experienced course instructors emphasize critical thinking skills, work readiness, and the provision of safe and compassionate care to everyone. The curriculum includes 1350 hours of classroom, laboratory and clinical practice in line with the scope of practice for practical nurses, and includes education in the areas of pediatric nursing, medical-surgical nursing, geriatric nursing, obstetrical nursing, and mental health concepts. Instruction in basic nursing concepts covers care in all aspects of nursing including long-term care, acute care, and home health care. Other areas of study include human growth and development, personal and family care, nutrition, pharmacology, interpersonal relationships, body structure and function, foundations and fundamentals of nursing, infection control, ethical and legal aspects of nursing, and current issues and trends. Upon completion of the program, graduates can apply for the licensure exam to become a licensed practical nurse. Tuition for the 15-month program is $18,571 plus $4793 for books, supplies, uniform, and other miscellaneous expenses.
Lincoln Technical Institute
Students enrolled in the Practical Nursing program at Lincoln Tech are prepared to take the NCLEX for practical nurses. The curriculum includes theory and hands-on education taught in simulation labs, nursing arts labs, and medical wet labs. Students must develop essential skills in the school's labs before venturing to medical facilities during the clinical rotation. During lab sessions students learn how to dress wounds, measure vital signs, practice infection control, administer medications, immobilize injured limbs, collect data, make diagnosis, and address the medical needs of child, seniors, adults, and pregnant patients. During public outreach efforts, students participate in blood drives, perform blood pressure screenings, and educate the public on the preventing illnesses. Day evening schedules are offered to accommodate working adults. The program is 1500 hours of classroom, lab, and clinical practice. Day students complete the requirements in 52 weeks while evening students complete the course in 68 weeks. Tuition for the program is $30,266.
Inlet Grove Community High School
The practical nursing program at Inlet Grove is specifically designed for high school students who will become practical nurses after graduation. They will be eligible to apply for the licensure exam to practice in Florida. The curriculum includes classroom instruction followed by supervised clinical experiences at hospitals where students will demonstrate a mastery of skills learned in the skills lab. Applicants must maintain a "B" average in the career courses and submit an application prior to the commencement of the prerequisite courses. Students must demonstrate safety, accuracy, and efficiency in healthcare during their junior and senior years.
Cambridge Institute of Allied Health and Technology
The Practical Nurse program at Cambridge Health prepares students with the foundational knowledge and skills to become an entry-level practical nurse. Graduates are eligible to take the state licensing exam to practice as a licensed practical nurse. The curriculum covers theoretical and practical instruction in the areas of medical, surgical, pediatric, obstetric, and geriatric nursing. Classroom instruction covers the role and function of a practical nurse, nutrition, body structure and function, human growth and development over lifespan, mental health concepts, legal aspects of nursing, pharmacology and administration of medications, Basic Life Support for healthcare providers, and common issues in nursing. Full-time students complete the program's 1,350 hours in 54 weeks while part-time students require 85-weeks. The program costs $21,189 for tuition plus $50 for the application fee, and $80 graduation fee. Students must also budget for textbooks, uniform, clinical supplies, and transport to the clinical sites.