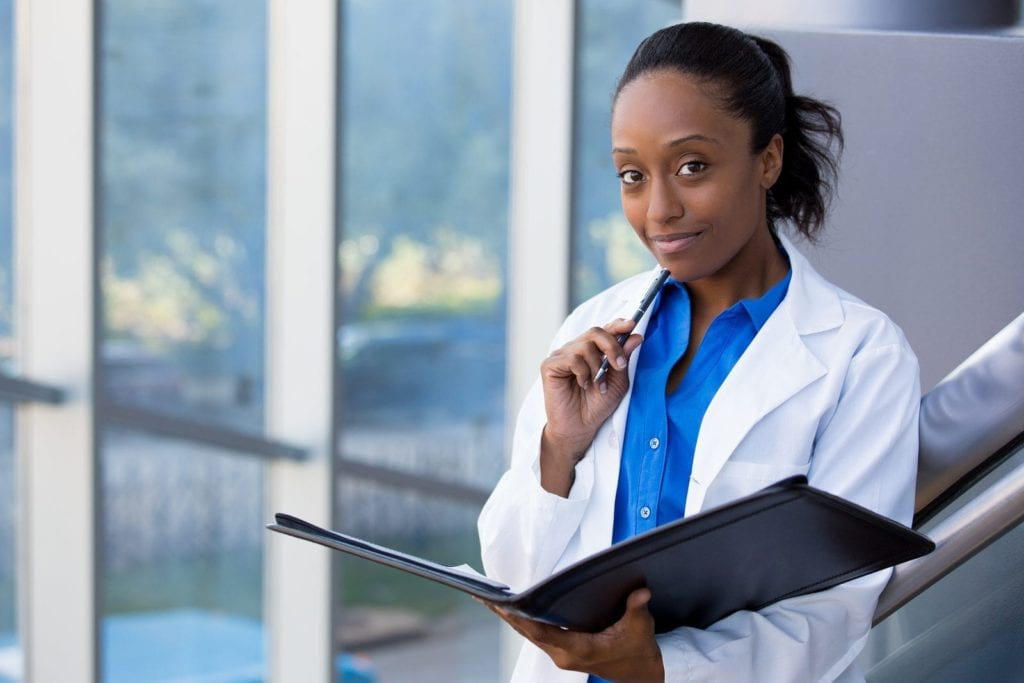 A nurse's work spans the whole human experience – birth, growth, maturity, and death. Becoming an effective nurse goes beyond the acquisition of knowledge and skills. It involves commitment, compassion, caring, patience, and desire to meet the physical, emotional and spiritual needs of patients. According to the Board of Vocational Nurses and Psychiatric Technicians in California, the practice roles of RNs and LVNs are quite different, though the duties overlap. Working under the direction of registered nurses and physicians, LPNs care for ill, injured, and convalescing patients and persons with disabilities. Their duties include basic bedside care, measuring and recording vital signs, wound management, preparing catheters and injections, monitoring patients for adverse reactions, and collecting samples for lab work. LVN programs prepare graduates for professional nursing practice and licensure as an LVN. The program will emphasize patient safety, accountability, and adherence to federal and state laws and regulations governing the profession.
Concorde Career College
The vocational nursing program at Concorde Career College runs for 13 months – with consistent, full-time attendance. Program graduates can apply to the BVNPT for the NCLEX-PN to practice nursing in California. Experienced instructors educate students on the theoretical and clinical science of nursing, so they're better prepared to provide competent and safe bedside care. Courses include Personal & Practical/Vocational Concepts, Foundations of Nursing, College Mathematics, Fundamentals of Anatomy and Physiology, Mental Health Nursing Care, Integumentary Nursing Care, Human Growth and Development, Maternal & Child Health Nursing Care, Gastrointestinal Nursing Care, Nutrition, Introduction to Medical-Surgical Nursing, and Clinical Practice. The clinical rotation is physically demanding, so students must be able to lift a minimum 40 pounds and stand for extended periods.
Admission criteria:
Attend a personal interview and campus tour
Complete the admission documentation including the Enrollment Agreement
Complete an Online Readiness Assessment
Provide documentation of completing high school or equivalency
Obtain a score of 17 or greater on the Wonderlic SLE assessment
Complete a criminal background check
Attend an interview with the Program Director
Provide immunization records (Hepatitis B, varicella, MMR)
Tuition for the program is $36,824 including expenses for textbooks and the application fee. The financial aid department will help students identify resources for financial aid.
Address: 4393 Imperial Avenue, Suite 100, San Diego, CA 92113
Phone: 619-688-0800
NCLEX-PN Pass Rate: 86%
Southwestern College
Graduates of the BVNPT approved vocational nursing program at Southwestern College are eligible to apply for the NCLEX-PN to become a Licensed Vocational Nurse and practice under the supervision of physicians, registered nurses, and dentists. Enrollment for new students begins every 18 months. The admission is limited to 33 qualified applicants chosen in the order of submission and the completion of prerequisite courses with a grade C or higher. Students complete the program in three semesters, which cover classroom instruction, hands-on lab, and clinical experience in a local health care facility. Classes and clinical sessions may commence as early as 6:30 am. Some classes occur in the evening and weekend hours as well. All students must fulfill the general education requirements, which may be completed concurrently with the nursing courses. However, the school recommends that students complete the general education requirements prior to the nursing courses.
Admission criteria:
Complete the prerequisite courses with a grade C or better – Human Anatomy, Physiology, Principles of Child Development, Fundamentals of Nutrition, Elementary Algebra, Reading & Composition or College Composition, and Certified Nursing Assistant
Obtain a passing score of 58 or greater on the TEAS V6
Must have CPR certification (Basic Life Support Provider from American Heart Association)
Attend a mandatory orientation
Must have a high school diploma or GED
Must attend first day of class
Complete the physical exam form indicating all required immunizations
Pass a background check and drug screen
The cost of the program is approximately $6,284. It includes textbooks, enrollment fees, and uniforms. The cost for general education textbooks and transport to the clinical sites are not included in the estimate.
Address: 8100 Gigantic Street, Room 4401, San Diego, CA 92159
Phone: 619-421-6700
NCLEX-PN Pass Rate: 96%
Health Occupations Center
The practical nursing program at Health Occupations Center equips students with the personal knowledge and practical skills to care for patients in a broad spectrum of medical settings. The program is also designed to prepare students for the NCLEX-PN for licensure as a vocational nurse. The state approved curriculum includes didactic instruction in the classroom as well as supervised clinical experiences in a community hospital, nursing home, or clinic. Areas of study include data collection, measuring and recording vital signs, wound management, medication administration, mental health concepts, pediatric nursing, medical-surgical surgical, maternal nursing, geriatric nursing, transition to practice, ethics and laws governing practice, trends and issues in nursing. The duration of the program is 3 semesters – not including the summer. Web-based instruction may be included to enhance learning. Graduates will be eligible to take the NCLEX to become a Licensed Practical Nurse.
Admission criteria:
Must have a high school diploma or equivalent
Must have a current active CNA license in California
Take and pass the ATI TEAS V6
Complete the prerequisite course with a grade C or better – Anatomy and Physiology
Must attend a mandatory orientation
Tuition for the program is $4,600. Program fees will cost an additional $2,200.
Address: 9368 Oakbourne Road, Santee, CA 92071
Phone: (619) 956-4300
NCLEX-PN Pass Rate: 64%
MiraCosta College
The vocational nursing program at MiraCosta College is accredited by the California Board of Vocational Nursing and Psychiatric Technicians. It provides a minimum of 1536 contact hours of instruction, including 576 hours in the classroom and 960 hours of clinical activities. The content will include gerontology, nutrition, mental health nursing, medical surgical nursing, communicable disease, oncological nursing, perioperative nursing, orthopedic nursing, integumentary and neurosensory systems, and rehabilitation. Other essential areas covered are care of patients, obstetrics and pediatric nursing, home health care, leadership, and supervision. Program graduates will be eligible to take the state board examination. The option to receive an associate degree after completing additional coursework is available. The program is offered on a weeknight/weekend schedule.
Admission criteria:
Complete the prerequisite courses with a grade C or better – Body Systems Survey for Health Professionals, Pharmacology, Certified Nursing Assistant or current California CNA license, American Heart Association BLS Provider CPR card
Apply for admission to MiraCosta College before applying to the nursing program
Must be 17 years of age or older
Submit official high school transcripts or degree from an accredited college
Submit official transcript of prerequisite courses
Must pass a criminal background check – applicants with convictions on their background check will not be eligible for admission
Must complete a physical exam, laboratory test, and immunization just before starting the program
Must be free from communicable diseases and infections
The approximate cost of the program is $2,800 including tuition, books, uniforms, physical exam, and immunizations. Students must budget for transport to and from the clinical sites.
Phone:  760-757-2121
Alt: 888-201-8480
NCLEX-PN Pass Rate: 100%
Summit College
The Licensed Vocational Nurse program at Summit College is taught by dedicated instructors who will encourage and challenge students to pursue excellency in care. The curriculum will cover 1586 hours of theory and practical instruction in the fundamentals of nursing, pharmacology, pediatrics, nutrition, psychology, patient education, and obstetrics. The program is designed to be completed in 12 months full-time or 18 months part-time. Day and evening schedules are available to accommodate busy lifestyles.
Admission criteria:
Complete the financial aid and enrollment process
Attend a mandatory orientation
Must be at least 18 years old
Provide an acceptable high school diploma or GED
Attend an interview with an Admissions Advisor
Take and pass the Wonderlic SLE entrance exam
Provide documentation of immunity to MMR, Varicella, and Polio. Hepatitis B is recommended but not mandatory
Complete a satisfactory TB test or chest x-ray
The cost of the day program is $31,400. The cost of the evening program is $33,737.
Address: 804 East Brier Drive, San Bernardino, CA 92408
Phone: (855) 970-4151
NCLEX-PN Pass Rate: 74%