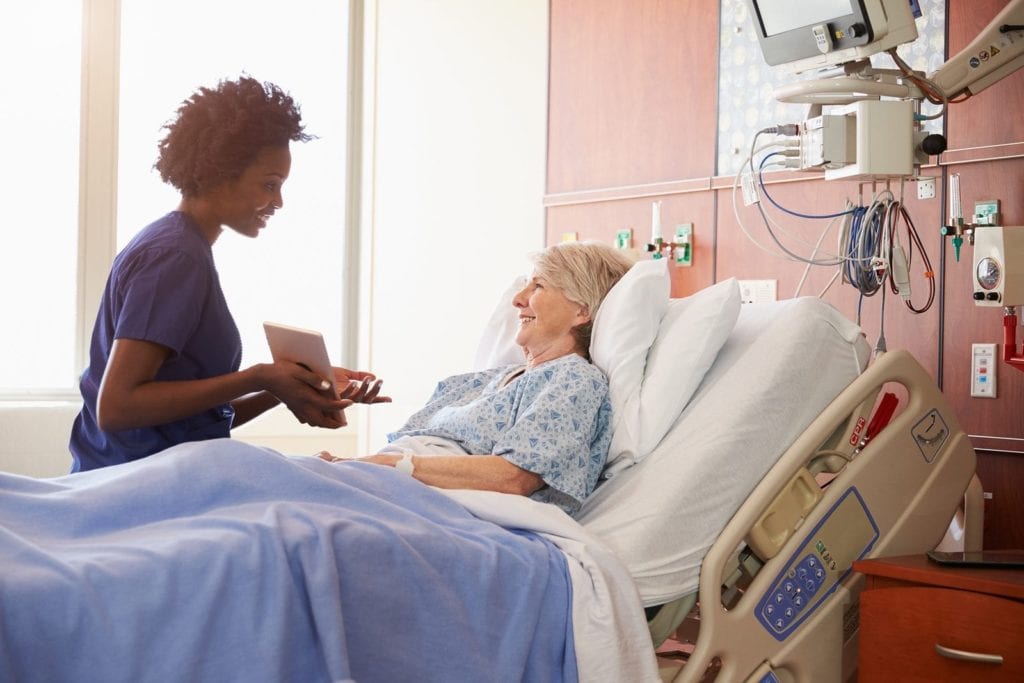 Advancements in the field of medicine increase life expectancy. As a result, the Bureau of Labor Statistics of the Department of Labor projects a sharp increase in the need for nursing professionals. Physicians rely on nurses to take an active role in patient care and recovery, and due to their expanded roles, they must have adequate training to improve the quality of care in various medical institutions. If you have a spirit of caring and compassion, enrolling in a practical nursing program could be a first step to becoming a competent health care professional. Practical nurses work in hospitals, schools, physician offices, long-term care facilities, and home health agencies.
Lenape
The practical nursing program at Lenape is offered on a full-time or part-time basis to accommodate adult learners. The 1554-clock hour program has four levels to prepare students for an entry-level position in nursing. Graduates are eligible to take the NCLEX-PN to become licensed in the state of Pennsylvania. Applications are accepted year round. Interested persons should submit a completed application and reference forms and official high school or GED transcripts. A good moral character, good health, a sincere interest in learning, satisfactory scores on the TEAS V, and access to reliable transportation are some other requirements for admission. Students must be willing to undergo mandatory drug testing, background clearance, and physical exam upon request. All students must be 17 years or older and be willing to pay the non-refundable acceptance fee of $250. Full-time students complete the program in 12 months. The part-time program is 24 months. Course topics include but are not limited to professional role and communication, nutrition and health, anatomy and physiology, medical-surgical nursing, mental health nursing, older adult health, and nursing leadership. The estimated total for tuition, insurance fee, lab/supply fee, books, uniforms, graduation fee, and ATI assessment is $15,256.
Community College of Beaver County
The Community College of Beaver County gives adult learners an excellent opportunity to study and become a licensed practical nurse in just three semesters. Apart from classroom lectures, demonstrations, and hands-on learning opportunities in a skills lab, students also participate in clinical experiences in hospitals and other health care settings to gain real-world patient care experience. The program commences in the spring and continues through the summer and fall semesters. Graduates will receive a Diploma that will confirm their eligibility to write the NCLEX-PN and become a Licensed Practical Nurse. The 50-credit course covers areas such as human anatomy and physiology, practical nursing, introduction to information tech, English composition, human growth and development, and general psychology. Applicants must have a high school diploma or GED, pass the nursing pre-admission assessment at 70th percentile or greater, and a grade C or better in all prerequisite courses. Admission is contingent on the applicant's completion of CPR training, a physical exam, and criminal background check. Tuition for the program is $7,650. Books and supplies cost an additional $2,500.
Pittsburg Technical College
The practical nursing program at PTC combines discussions, lectures, and hands-on learning experiences in a modern lab to give students the skills to stand out in the job market. Course topics include microbiology, anatomy and physiology, pharmacology in nursing, foundations of nursing, nursing practice, medical surgical nursing, psychosocial and psychiatric issues, maternity nursing, pediatric nursing, gerontology and nursing practice, and transition to practice. Also included in the training is management instruction to prepare students to lead a department at some point in their career. PTC maintains small class sizes to provide individual attention. Nursing candidates must attend a mandatory information session, register to take the TEAS exam and earn a minimum adjusted total score of 60, submit a completed application, provide high or GED and all college transcripts, pass a background check, complete the health evaluation packet, complete the financial aid forms, and submit proof of CPR certification. A deposit of $160 will cover the tuition deposit and drug screen. Tuition costs $22,000. Books and supplies cost an additional $2,575.
Penn Commercial
The practical nursing program at Penn Commercial is designed to equip students with the theoretical concepts, hands-on skills, and confidence to become well-rounded health professionals. Students learn how to observe patients and report concerns, administer medication, conduct therapeutic procedures, dress wounds, and teach families how to care for infirmed family members. Graduates are eligible to sit the NCLEX-PN to become Licensed Practical Nurses. The clinical practicum is an essential part of the program as it provides opportunities for students to apply what they learned. Through affiliations with leading health care facilities, students are able to train under the direct supervision of medical professionals at Humbert Lane Nursing and Rehab, Your Child's Place, Providence Point, Southwest Regional Medical Center, or UPMC Mercy. Class and clinical sessions take place Monday through Friday. Class sessions are from 8:00 am to 4:30 pm. Clinical rotations can begin as early as 7:30 am. The 12-month program comprises of 89.5-quarter credit hours. Tuition, books, and fees total $21,867.
WACTC
The practical nursing program at WATC is available on a 12-month full-time or 24-month part-time basis. Applicants must demonstrate evidence of graduating from an accredited high school or possess a GED or Home School Equivalent. A satisfactory achievement on the pre-entrance assessment (TEAS V), certification of appropriate health, and a criminal background check, FBI fingerprint, and Child Abuse History Certification are other requirements for admission. The curriculum comprises of 1504 hours of instruction: 801 theory hours and 703 clinical hours. Course topics include anatomy and physiology, basic nursing skills, medical-surgical nursing, maternal and child health, nutrition, leadership and transitions, mental health, and pediatric nursing for a total of 45 credits. Tuition for the program is $14,941. Books and supplies are an estimated $1,331.
Somerset County Technology Center
The Somerset County Technology Center prepares students for a career in nursing in just one year. Experienced instructors guide students through a course of didactic and practical study to develop well-round professionals who are capable of providing competent, effective, and safe care to patients of all ages. The school also offers free LPN prep classes for persons interested in enrolling in the program. Applicants must be 18 years or older, have a driver's license or birth certificate, submit proof of U.S. citizenship, have a high school diploma or GED, and complete Child Abuse, FBI and PA criminal background clearances. Professional references, a passing score on the admission TEAS test, an interview with the director of the nursing program, and an application fee of $110 are some other requirements for entry.