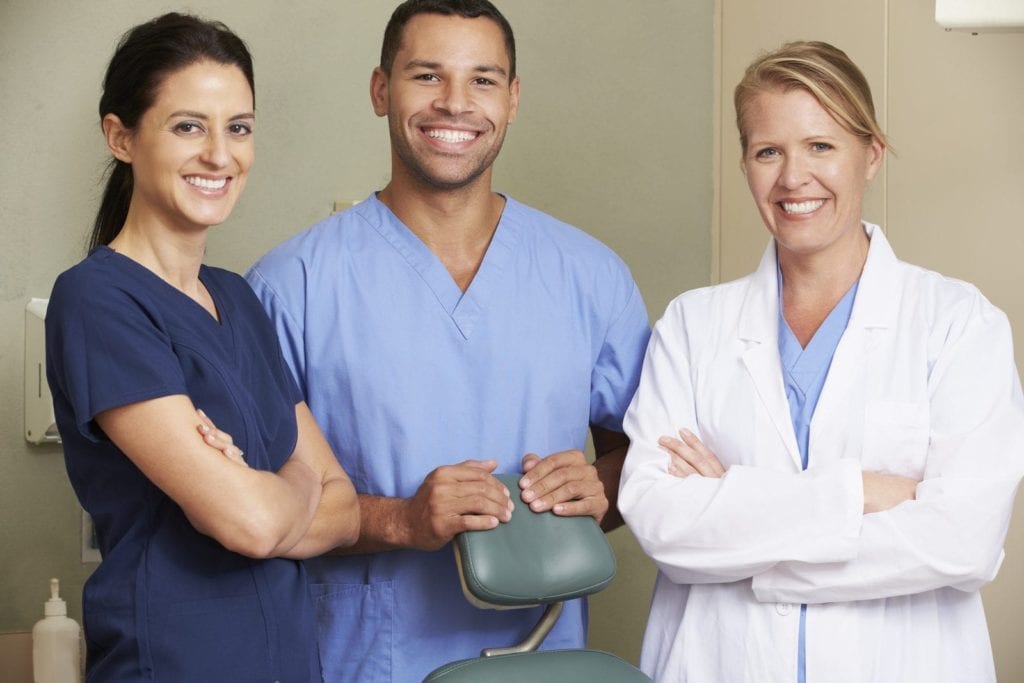 Nursing has been an in-demand job for many years, but the aging population, advances in technology, and health care reform have intensified the demands for nursing professionals. According to the Bureau of Labor Statistics (BLS), employment for licensed practical nurses will grow by 25% through 2020 and outpace the national average for all professions. Aspiring nurses already know that healthcare is one of the fastest growing industries, and new graduates have an excellent chance of securing employment in long-term, acute care, and home health care. Licensed practical nurses are entry-level workers, providing basic patient care under the guidance and direction of registered nurses and physicians. Their duties include feeding or bathing patients, monitoring vital signs, applying bandages, administering medications and treatments, and communicating vital information that can impact patients' lives. LPNs work in various health care settings such as private homes, hospitals, long-term care facilities, physicians' offices, clinics, schools, and correctional facilities.
Fortis College – Richmond
Fortis College practical nursing program equips students with the knowledge and skills for entry-level employment as an LPN in long-term care, home health care, and acute care settings. The curriculum covers 1310 clock hours of instruction in the classroom, skills lab, and clinical environment. Students will earn 82-quarter credits by the program's conclusion. A part of the coursework will be delivered online through a consortium agreement. Course titles include anatomy and physiology, introduction to informatics, basic skills, quality and safety in nursing practice, pharmacology, foundations of nursing, gerontology nursing, mental health nursing, medical surgical nursing, maternal newborn nursing, pediatric nursing, concepts of leadership and collaboration, and transition to practice. Other topics include concepts of community-based nursing, human growth and development, and fundamentals of nutrition. The clinical practice occurs at Fortis partners in the community, including hospitals, clinics, and nursing homes. The full-time only class runs for 60 weeks. At the conclusion of the program, students will be able to provide safe patient care, demonstrate the ability to use the nursing process, communicate effectively in written and oral format, promote health and wellness, and collaborate with other health care professionals. Graduates will be prepared for success on the NCLEX-PN.
Admission criteria:
A high school diploma or GED
Be 17 years or older
Submit a completed application form
Interview with an admissions representative
Take and pass the Wonderlic Scholastic Level Exam (SLE) with a score of 16 or above
Take and pass the HESI Admission Assessment Exam with a score of 70% or higher
Provide a valid form of identification with a picture, name, and address
Pass a drug screening test
Pass a criminal background check
Submit a copy of a current AHA BLS Healthcare Provider Course
Submit a signed Allied Health and Nursing Program waiver
Sign acknowledgment of information regarding immunity
Tuition for the program is $19,405 plus $2,052 for books and supplies.
Reynolds Community College
The Practical Nursing Certificate at Reynolds Community College prepares graduates to function as an integral member of the healthcare team by using their knowledge and skills to promote health and wellness. Graduates are also eligible to take the NCLEX for licensure as a Practical Nurse. They will be capable of using the nursing process to meet the health needs of individuals, families, and communities, provide safe nursing care using values and principles from natural, humanities, and nursing theories, provide care to culturally diverse clients, demonstrate therapeutic communication in the delivery of care, use the nursing process and critical thinking strategies to improve outcomes, and demonstrate legal and ethical values in principles in care.
Admission criteria:
Provide official high school transcript or GED
Attend a nursing information session
Pass placement tests in mathematics and English
Complete the developmental courses and score well on Kaplan Pre-Admission Exam
Submit documentation of AHA BLS Certification for Health Care Providers
Complete the health requirements including a physical exam, evidence of immunity to MMR, Varicella, TDap, TB test with negative results, and annual flu vaccination
Complete AHA BLS Certification for Health Care Providers
Complete a background check
Submit to random drug screening
The estimated program cost is $9446 and includes tuition, books, equipment, supplies, uniform, shoes, health requirements, HESI testing, health requirements, drug screening, and license applications.
ECPI University – Emerywood
ECPI University's Practical Nursing program prepares students to become an important member of the healthcare team. Students complete the nursing diploma in 15 months (1,621 contact hours) and learn how to participate in the delivery of care to patients, use critical thinking skills, and communicate effectively with patients, their families and members of the healthcare team. The program begins with intensive classroom instruction augmented with hands-on sessions in a simulated lab followed by clinical experiences in a healthcare environment. The clinical sessions account for 50 percent of the program and give students the opportunity to demonstrate their abilities and use critical thinking skills in a real-world setting. The nursing course includes foundations of nursing, dosage calculations, concepts of nursing, acute care nursing, nursing leadership, pharmacology, normal life span, and medical-surgical nursing.
Admission criteria:
A high school diploma or GED
Submit to drug screening
Complete a criminal background check
CPR certification
Complete the health and immunization requirements
Tuition is $35,865 plus $1,559 for books and supplies.
Address: 800 Moorefield Park Drive, Richmond, VA 23236
Phone: (804) 330-5533
Email: info@ecpi.edu
NCLEX-PN Pass Rate: 86.95%
Centura College
The Practical Nursing Program at Centura College prepares students for an exciting and rewarding career in nursing. The program is 15 months, and graduates are eligible to take the NCLEX for state licensure. The curriculum includes theoretical instruction in the classroom and practical instruction in a simulated lab and at clinical sites. The curriculum includes classes in diet and nutrition, stages of maturity, pediatric nursing, anatomy and physiology, medical terminology, basic nursing, mathematics for nurses, medical-surgical nursing, trends in nursing, mental health concepts, management and leadership, and PN capstone. Students earn 48 credit hours, which are transferable to RN programs.
Admission criteria:
A high school diploma or GED
Submit to drug screening
Complete a criminal background check
CPR certification
Complete the health and immunization requirements
Tuition is $32,400 plus $2,396 for books and supplies. Financing is available through grants, scholarships, loans, and institutional financing plans.
Address: 7020 N Military Hwy, Norfolk, VA 23518
Phone: 757-853-2121
NCLEX-PN Pass Rate: 85.29%
Bryan & Stratton College
The Practical Nursing diploma at Bryant & Stratton College includes classroom and clinical experience to prepare adults to provide safe and quality care in a variety of health care settings. Graduates will be eligible to sit for the NCLEX-PN and can transfer credits to an associate degree in nursing program. They will have the competencies to deliver patient-centered care using critical thinking and evidence-based practices, manage information and prevent errors through effective communication, function as a member of the interdisciplinary team, use leadership skills to collaborate care, and exercise legal and ethical principles in practice. Course topics include anatomy and physiology, fundamentals of practical nursing, medical/surgical nursing, pharmacology of LPNs, intravenous therapy, practical nursing leadership and transition, maternal child nursing, and lifespan development and nursing practice. Liberal arts requirements include research and writing, college mathematics, and introduction to psychology. Students must complete a total of 41 credit hours to graduate from the program.
Admission criteria:
Attend a personalized interview with an admissions representative
Submit to a placement evaluation and obtain college-level placement scores on the English and Mathematics placement evaluations
A high school diploma or GED
Provide documentation of a recent physical exam and drug screen
Submit to a criminal background check and drug screen
Tuition for the program is $27,252. Books and supplies cost $2,700.
Address: 8141 Hull Street Rd, North Chesterfield, VA 23235
Phone: 804-745-2444