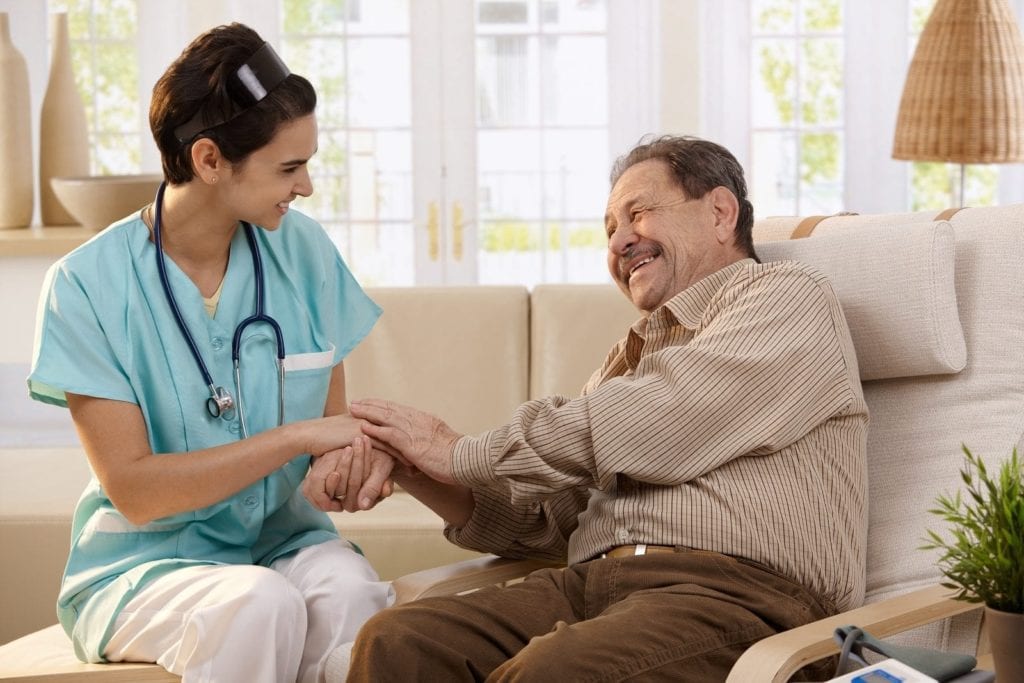 In response to the aging U.S. population, the overall need for healthcare is expected to increase. This growing trend will create more employment opportunities for licensed practical nurses in long-term care facilities, hospitals, and physicians' offices. According the Bureau of Labor Statistics, demand for LPNs is expected to increase by 25 percent over the next decade, making it one of the fastest growing careers. The growth in the industry is due to an increase in the need for healthcare services, particularly among seniors. In an effort to cut costs, hospitals are releasing patients to outpatient facilities, nursing homes, and other facilities for continued recovery and rehabilitation. Their actions create more opportunities for LPNs outside the traditional hospital setting. However, as employers face difficulties in staffing these units with competent staff, it could spell disaster for the healthcare industry. State Boards along with educational institutions work together to recruit persons who may be interested in a career in nursing to get the training needed to step into these unfilled positions.
Central School of Practical Nursing
The Central School of Practical Nursing (CSPN) provides an interactive learning environment for licensed practical nursing students. The program is approved by the Virginia Board of Nursing and the Virginia Department of Education and accredited by the Accrediting Commission for Education in Nursing, Inc. (ACEN). Graduates are prepared to take the NCLEX for state licensure. Instruction is divided into two levels covered over two nine-month periods. Students have the option to take the certification exam to practice as a CNA after completing the first level. Level I runs from September to June, and Level II spans the period from August to April and includes the clinical component. The total program is 1492 contact hours: 866.5 class hours and 625.5 clinical hours. Classes are day-time only. Applicants must submit a completed application, the application fee, evidence of educational achievement, three professional or academic references, a passing score on the pre-entrance test (TEAS), and a personal interview. The total cost of attendance is $8,590 for adults and $2,129 for post-secondary students. A flexible payment plan, PELL Grants, and tuition vouchers will be available for qualifying students.
Fortis College – Norfolk
The practical nursing program at Fortis College prepares students for the national licensing exam to become an LPN and provide direct care to patients under the supervision of a registered nurse or physician. Students gain the theory, laboratory, and clinical experiences to functions as competent members of a dynamic health care team. The courses covered in the classroom provides the foundational principles for the clinical experiences, which take place in community clinics and hospitals. Under the supervision of experienced faculty, students gain valuable hands-on experience delivering care to patients of all ages, cultural groups, and stages of wellness. Students acquire the skills and behaviors that are critical to employers in medical facilities. Tuition for the 60-week program is $24,115 plus $1,350 for books and supplies.
Centura College – Norfolk
Graduates of the 15-month practical nursing program at Centura College find employment at physicians' offices, clinics, hospitals, home health care agencies, and long-term care facilities after obtaining state licensure. The curriculum includes classroom and clinical instruction to equip students with the knowledge and hands-on skills to deliver safe and competent care. Course content includes stages of maturity, diet and nutrition, pediatric nursing, mental health concepts, medical-surgical nursing, trends in practical nursing, management and leadership, maternal-child nursing, mathematics for nurses, basic nursing, microcomputer applications, medical terminology, and pharmacology and math calculations. Applicants must submit evidence of high school completion or GED equivalent, pass an entrance exam and personal interview, and submit three letters of references. Tuition for the program is $32,400 plus $2,396 for books and supplies.
Address: 7020 N. Military Highway, Norfolk, VA 23518
Phone: (757) 853-2121
NCLEX-PN Pass Rate: 71.43%