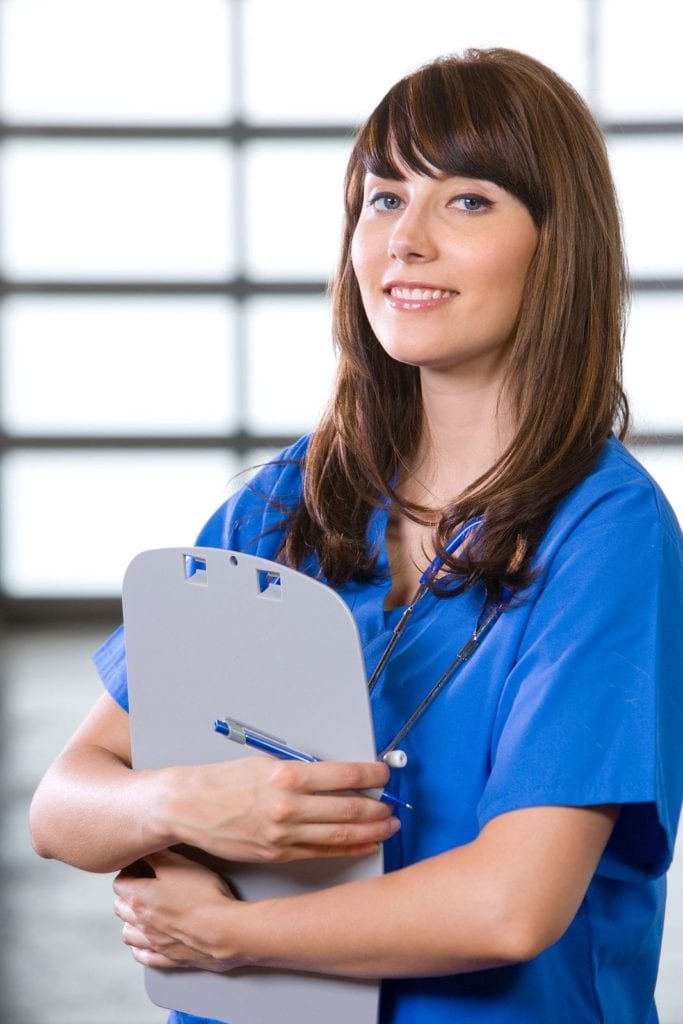 A career in nursing is challenging, but it offers self-satisfaction in serving patients as a member of an interdisciplinary team. Licensed practical nurses care for patients under the direction of registered nurses and physicians. They provide basic bedside care, measuring and recording vital signs, such as blood pressure, respiration, temperature, and pulse. They give injections and enemas, apply dressings, treat bedsores, and monitor catheters. LPNs must have keen observational skills to monitor their patients and report adverse reactions to treatments or medications. They ensure patient's comfort by assisting them with bathing, dressing, grooming, and personal hygiene. In some facilities, they may help deliver, care for, and feed newborn babies. LPNs use their management skills to supervise and direct nurse aides and other unlicensed staff. For success in the industry, LPNs must have the technical skills, knowledge, and personal qualities to communicate with and care for culturally diverse patients. LPN training programs in Lawton prepare students for the NCLEX-PN to obtain a license to practice in Oklahoma.
Platt College – Lawton
Platt College's practical nursing program prepares students to enter the nursing profession much sooner than other educational routes, which require extensive learning to enter the industry. The intensive program combines classroom instruction and experiences at clinical sites to enhance students' theoretical knowledge and hands-on skills. Experienced faculty emphasize patient-centered care with a focus on safety and accountability. Classroom instruction takes the form of lectures, presentations, and seminars on topics such as the fundamentals of nursing, the role of the practical nurse, mental health concepts, medical-surgical nursing, pediatric nursing, maternal-child nursing, geriatric nursing, obstetrics, ethics and laws, issues and trends in nursing. The clinical experience takes place at community medical facilities and reinforces the principles covered in the classroom. Students must meet the clinical site requirements, which include criminal background clearance, drug screening, health clearance, negative TB tests, and immunizations. Graduates are eligible to apply for the NCLEX to obtain a license to practice in Oklahoma. Tuition for the 58-wweek program is $28,200 plus expenses for books and clinical supplies.
Address: 112 SW 11th Street, Lawton, OK 73501
Phone: (580) 355-4416
NCLEX-PN Pass Rate: 62.50%
Great Plains Technology Center – Lawton
The practical nursing program at Great Plains Technology Center commences in June annually and admits 30 students who complete the certificate requirements in 12 months. The school offers the traditional program as well as a Flex option designed for independent learners who are familiar with the computer. There are no classroom lectures in the Flex option as students progress through the curriculum by completing through the Moodle online classroom management system. The Flex option admits students twice yearly, and there are full-time and part-time options with a duration or 12 to 24 months. All qualifying students will receive advanced standing credit for medical terminology, anatomy and physiology, long term care aide (with current license), and phlebotomy. All courses must not be older than 2 years from the date of application to the program. Admission is a competitive process, so applicants with the highest admission points will be given first preference. The school assigns points for college credits with a C or higher, long-term care aide certification, anatomy and physiology, medical terminology, health-related certifications (CPR, CMA, EMT, HHA, MAT), and Keytrain scores or Workkeys certificate. Applicants notified of conditional admission must meet the age and education requirements, obtain CPR certification, acquire clinical site privileges, obtain criminal background and drug clearance, and attend a mandatory meeting to initiate the background check and acquire additional information about the course requirements. All students must submit a physical exam on the physical form provided by the school. The report must indicate evidence of required clinical immunization; Hepatitis B series, MMR, Varicella, Tetanus, seasonal flu shot and TB screening. Tuition for the course is $4,484 plus an estimated cost of $826 for books and supplies.
Website: http://greatplains.edu/
Address: 4500 SW Lee Blvd, Lawton, OK 73505
Phone: (580) 355-6371
NCLEX-PN Pass Rate: 86.96%