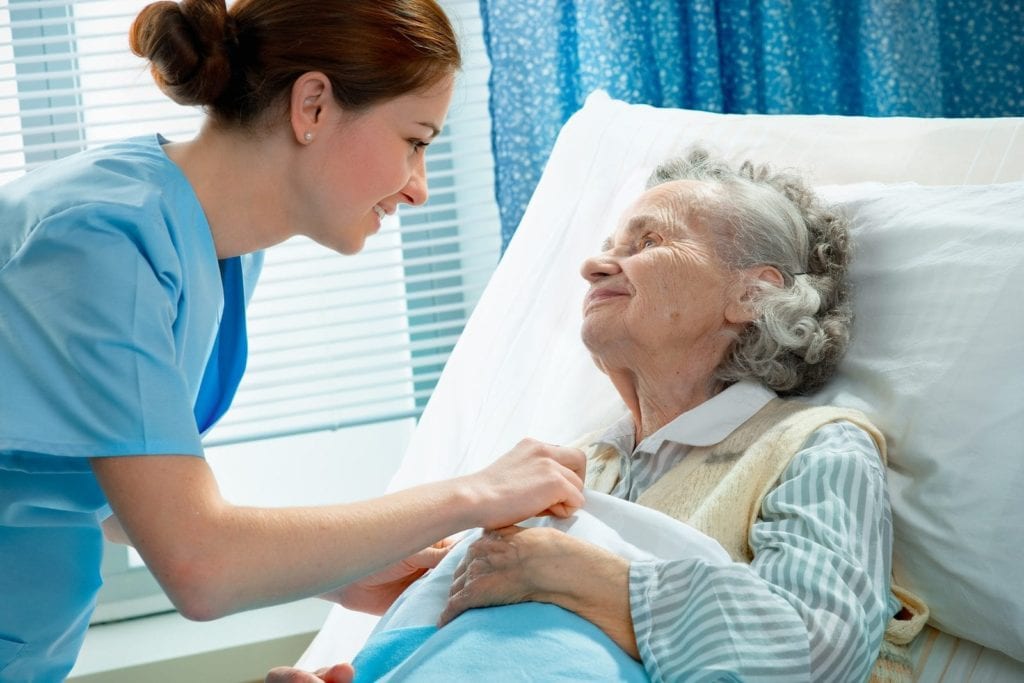 New York State needs trained health care professionals to provide quality and affordable care to its residents. As one of the top five states facing alarming nursing shortages, state officials believe the program will only get worse over the next ten years. New York has fewer nurses per capita than the national average. Key contributors to the ongoing challenge are the aging nursing population and insufficient faculty and space to train new ones. In Brooklyn, more than 25 percent of the nursing staff (registered nurses and licensed practical nurses) are over 55 and will retire in the coming decade. Sadly, there are not enough new nurses to replace them. The bulk of licensed practical nurses (LPN) serve in long-term care settings, and a shortage of these capable providers will have a significant impact on the senior population. LPN programs provide a short-term solution to boosting the nursing workforce, as students can complete the training in 10 to 12 months and fill crucial vacancies in long-term and acute care settings. Nurses are on the front lines of health care. They help patients cope with chronic and acute illnesses but also function in the areas of disease prevention and health promotion, which will help to stem the tide of patients at the state's health care facilities.
AMG School of Licensed Practical Nursing
AMG School of Licensed Practical Nursing is accredited by the New York State Board of Regents and approved by the Office of the Provisions Division of Professional Education. The program is offered on a morning and evening schedule. Morning classes meet Monday through Friday from 9:00 am to 3:00 pm for 12 months. Clinical times are 8:00 am to 2:30 pm. Evening classes meet Monday through Friday from 5:00 pm to 10:30 pm for 14 months. Clinical times are 5:00 pm to 10:30 pm. Applicants must be 18 years or older and present a valid driver's license or state identification, social security card or birth certificate, high school diploma or GED (provide an official transcript), and pass the exam with 80% in reading, 70% in math, 70% biology, and 850 in critical thinking. The entrance exam costs $100. The application fee is $50. Due to competitive admission, early submission of an application is strongly advised. Students must deposit $600 upon registration. Once accepted, students must meet the physical requirements, including titers for Mumps, Rubella, Varicella, PPD/TB, and flu vaccine. Career advisement and job placement assistance are available for all students. Financial aid is available through PELL Grants, Federal loans, private educational loans, and an institutional financial plan.
Website: http://www.amg.edu/
Address: 147 Prince Street, Brooklyn, New York 11201
Phone: 718-596-5300
Fax: 718-596-5399
Email: admissions@amg.edu
NCLEX-PN Pass Rate: 90.30%
Medgar Evers College
Medgar Evers College's Practical Nursing Certificate Program runs for 18 months. It covers 3 semesters of classroom instruction and practical learning opportunities in the school's skills lab and a clinical externship. Program graduates are eligible to sit the NCLEX-PN to become a licensed practical nurse and have a solid foundation for upward mobility. Applicants must hold a high school diploma or GED, complete the basic skills course work, pass the three areas of the school's skills assessment exam (reading, writing, and mathematics), achieve a passing school on the NLN pre-entrance exam, attend an interview, and provide current medical clearance. Students must also possess current CPR certification, purchase MEC nursing student uniform, and have a satisfactory physical exam record on file. Course topics in the 39-credit program include human body structure and function, introduction to practical nursing, PN fundamentals of nursing, medical-surgical nursing, maternal and child nursing, pharmacology and calculations, and nutrition. Students must maintain a grade of B or better (minimum 2.7 GPA) to progress through the program. Tuition costs $3,165 per semester or $275 per credit for part-time students. Student fees and costs for textbooks and supplies apply.
Address: 1650 Bedford Avenue Brooklyn, NY 11225
Phone: 718.270.4900
NCLEX-PN Pass Rate: 76.90%
LaGuardia Community College
The Health Sciences Department at LaGuardia Community College prepares practical nursing students for the NCLEX-PN exam. The program is approved by the New York State Education Department and was developed in response to the growing need for skilled health care personnel. The rigorous curriculum covers 48-credit hours but is supportive of adult learners who may be from different cultural backgrounds and levels of literacy. Students can complete the program in 10 months. It becomes open for enrollment in the fall semester of each year. Pre-clinical phase courses include composition, general psychology, the mathematics of medical dosages, and fundamentals of human biology. Students must complete the pre-clinical phase courses with a grade of C or better and a cumulative GPA of 2.5 for entry into the practical nursing program. Clinical phase courses include fundamental nursing concepts, developmental psychology, pharmacology and nutrition, the science and art of nursing, mental health nursing, parent-child nursing, and transition from student to graduate practical nurse. All students must have current CPR, complete the required physical examination prior to the clinical assignment, and complete a drug screen. Tuition costs $2,400 per credit for full-time students or $210 per credit for part-time students. Student fees cost approximately $208.45 per semester.