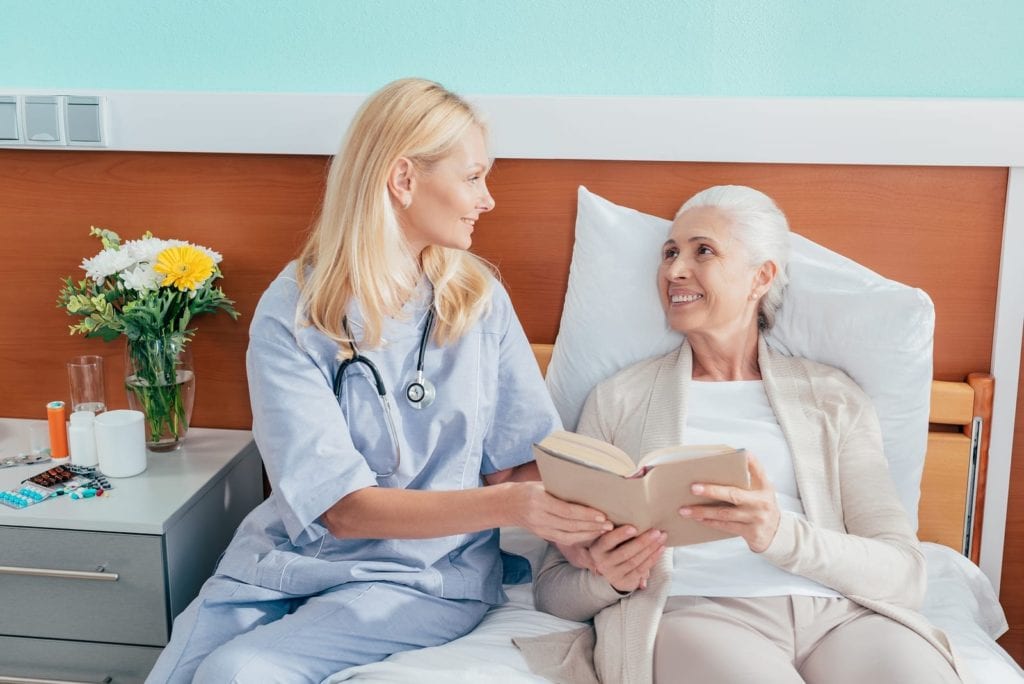 Licensed Practical Nurses function as vital links between patients and registered nurses and physicians. As a part of the nursing team, they assist with planning, implementation, and evaluation of nursing care. Primary duties include but are not limited to observation and reporting to supervisory personnel, assisting patients with personal care, administration of medication, wound care, prepping patients for operative treatments, and supervising certified nursing assistants and other unlicensed personnel. Practical nurses work in a variety of settings including hospitals, clinics, nursing homes, correctional facilities, physicians' offices, long-term care facilities, and other health-related facilities. Practical nursing programs cover the concepts and skills adults need to function effectively in the role. Employment as a practical nurse in New Jersey requires a license from the Board of Nursing. You must complete an approved practical nursing program, pass the NCLEX-PN exam, and obtain criminal background clearance to obtain a license from the New Jersey Board of Nursing.
Middlesex County Vocational and Technical Schools – Health Occupations Office
The practical nursing program at Middlesex County Vocational and Technical Schools covers the scientific principles students need to provide safe and effective care. The program is rigorous and covers instruction in anatomy and physiology, microbiology, pharmacology, nutrition, growth and development psychology, contemporary health issues, and sociology. Nursing courses include the fundamentals of nursing, medical-surgical nursing, mental health/psychiatric nursing, pediatric nursing, and obstetrical nursing. The program completion time is 15 months. New classes begin in September and February. Applications for February entry are due in December and in April for September admission. Classes meet Monday through Friday from 8:45 am to 3:30 pm. Clinical times are 8:00 am to 3:00 pm.
Admission criteria:
A high school diploma or GED
Be 17 years or older
Satisfactory physical and mental health
Health and accident insurance coverage
Complete a physical exam
Photo ID and social security card
Complete a criminal background check
Take an admission test in Math and English
Provide the names of three people as character references
The program is approved by the NJ Department of Education and approved by the NJ Board of Nursing, so graduates are eligible to apply for the NCLEX-PN exam. In addition to tuition, students must budget for the cost of books and uniform.
Universal Training Institute
The practical nursing program at Universal Training Institute is a high-quality program that prepares students for success on the NCLEX for practical nurses. The curriculum includes 1196 hours of theory, hands-on lab, and clinical experiences in a healthcare setting. At the conclusion of the program, students will be able to provide safe care, communicate effectively with clients, families, and members of the healthcare team, adhere to the legal and ethical standards of practice, use critical thinking in the decision-making process, and seek continuing personal and professional development. Course topics include medical terminology, nutrition, anatomy and physiology, introduction to nursing, pharmacology, medication administration, and ethics. Nursing courses include medical-surgical nursing, maternal child nursing, pediatric nursing, mental health nursing, community health nursing. At the conclusion of the program, students will participate in a comprehensive review of the coursework in preparation for the NCLEX-PN.
Admission criteria:
Be able to legally study and work in the US
Provide proof of citizenship or legal residency
Provide official high school transcript or GED certificate
Be 18 years or older
Submit a completed registration application
Take an entrance exam – Test of Essential Academic Skills (TEAS) – and achieve the minimum proficiency level or above
Complete a criminal background check
Pay the registration fee of $100
Attend a mandatory student orientation
All illegal offenses must be disclosed. Failure to disclose offenses will lead to immediate termination from the program once discovered. Tuition for the program is $18,500.