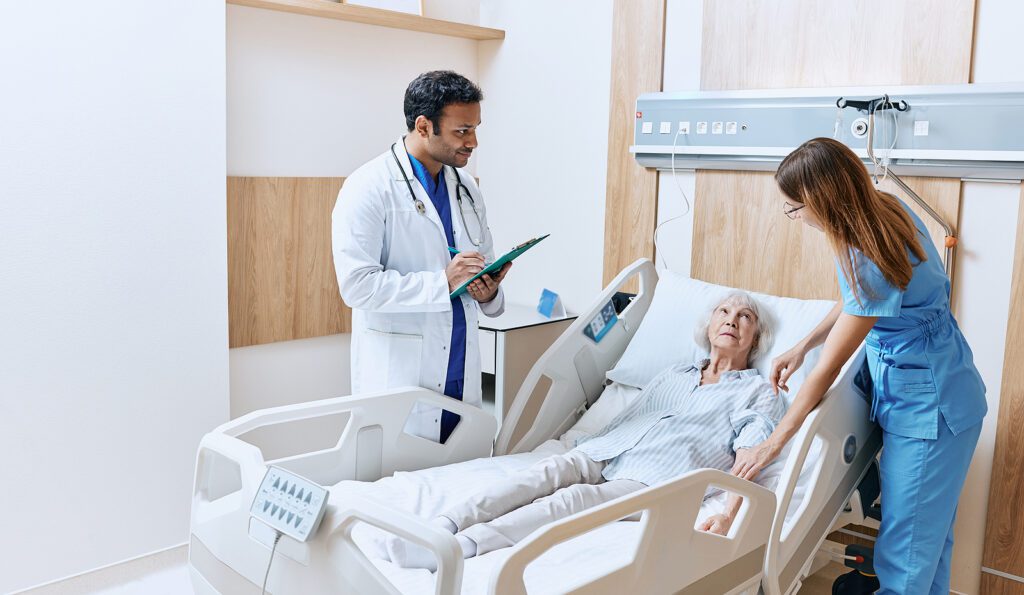 LPN-to-RN bridge programs are on the rise to meet the needs of the growing numbers of practical nurses who want to become registered nurses. The program builds on the foundation of the practical nursing program and emphasizes the clinical role of the registered nurse. While practical nursing opens the door the role of nurses on the healthcare team, registered nursing provides better opportunities and higher pay. RNs also have a wider scope of practice and are better prepared for upward mobility from the registered nurse to the BSN credential. Many even go on to the master of science in nursing and PhD.
Through the transition program, you can complete the requirements for a registered nursing degree in three semesters or less. Admission typically requires a current practical nursing license, transcripts from the practical nursing program, and completion of the prerequisite courses with a passing grade. Some schools require applicants to complete transition coursework to enter the registered nursing program at an advanced standing.
Tulsa Community College
The Career Mobility Track of the Associate Degree in Nursing Program at Tulsa Community College is designed for medical professionals such as a Licensed Practical Nurse or Registered Paramedic to obtain a registered nursing degree. The program can be completed in just three semesters after completion of the prerequisite courses. New students are admitted in the spring semester, fall, or summer. Graduates will be eligible to apply to sit for the NCLEX for Registered Nurses.
Program Outline
Units: 69 – includes prerequisites
Duration: 3 semesters
Method of instruction: Traditional
Course titles:
Prerequisites – Composition I, Intro to Biology for Majors, Principles of Chemistry, Human Anatomy, American Federal Government
Courses – Human Physiology, Introduction to Psychology, Career Mobility I, Career Mobility I Clinical, Transition to Career Mobility, Microbiology, Maternal Child Nursing, Maternal Child Nursing Clinical, Career Mobility II, Career Mobility II Clinical, US History 1492 to the Cival War Era or US History Civil War Era to the Present, Freshman Composition, Adult Health IV & Leadership, Adult Health IV & leadership Clinical, Complex Mental Health, Complex Mental Health Clinical
Admission criteria:
Complete the ATI TEAS test
Complete the prerequisite courses or substitutes documented on the degree plan – must obtain a minimum grade C or better
Must have an overall GPA of 2.5 of better
Must have a current unrestricted license as an LPN in the State of Oklahoma
Must have current CPR card – Basic Life Support Provider/Healthcare Provider, American Heart Association
Must have a completed health record with required documentation of annual TB test, and flu shot, or medical declination, and evidence of immunity to Varicella, Tdap, MMR, Hepatitis B vaccination or declination and COVID-19 vaccine or approved SOHS medical or religious exemption
Must complete drug screening and criminal background check, including but not limited to a 7-year county of residence and nationwide criminal history check, national sex predator screening, Social Security check, and Medicare/Medicaid fraud screening
Program Cost:
Tuition costs $142 per credit, Requirements for books, supplies, uniforms, equipment and other expenses related to the program are not included in the tuition. Financial aid is available for eligible students.
Website: https://www.tulsacc.edu/
Address: 909 S. Boston Ave., Tulsa, OK 74119
Phone: 918-595-7000
NCLEX-RN Pass Rate: 74.15%