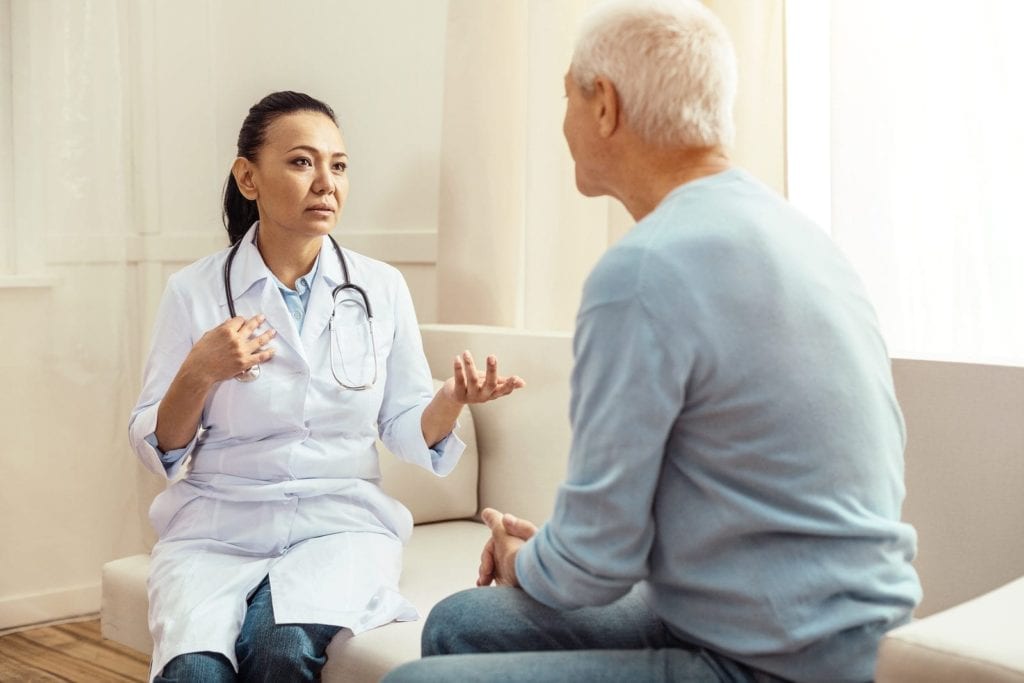 As much as 41% of licensed vocational/practical nurses work in long-term care. A primary reason for the statistics is the huge demand for health professionals to care for the senior community. While many LVNs are drifting into this sector within healthcare, senior care may not be for everyone. The good news is that you shouldn't be pressured into working in long-term care if you don't want to. Vocational nursing programs prepare students to work in various areas, including maternal child care, pediatrics, and medical-surgical wards. With your training, you may successfully find positions in physicians' offices, home health, correctional facilities, school systems, and mental health centers – just to name a few.
Some LVNs prepare for specialty roles and work with dermatologists, cardiac specialists, and endocrinologists. Others enjoy working with seniors and are eager to take up roles in long-term care facilities and simply grab at the abundance of opportunities available in this area of healthcare. The long-term care needs of the senior population ensure that there will also be opportunities for licensed practical nurses. Contrary the common misconception that LVNs are being phased out, the Bureau of Labor Statistics presents a positive outlook for the profession, projecting an increase in opportunities through 2026. That said, there has been a sharp decline in vacancies for vocational nurses in hospitals. Due to expanded roles, the need for better patient outcomes and its relation to a nurse's education, and strong calls for a better-educated workforce, hospital employers are hiring more nurses educated at the baccalaureate degree –even for bedside positions. Fortunately, LPN graduates can use their education and experience to secure advanced placement in registered nursing programs.
Brightwood College
The vocational nursing program at Brightwood College combines classroom learning with practical learning experiences in a clinical lab to prepare students to deliver direct care to patients under the supervision of a registered nurse. Students develop skills in the areas of geriatrics, nursing fundamentals, pharmacology, pediatric nursing, maternal-infant nursing, medical-surgical nursing, and mental health nursing. The curriculum covers 1500 contact hours in 55 weeks. Students must complete a minimum of 95-quarter credit hours to graduate with a Diploma in Vocational Nursing. Graduates will be prepared to sit the national licensing exam for practical nurses. Course modules include Normal Growth and Development, Medical Surgical, Mental Health, and Maternal Infant Nursing, Fundamentals of Nursing, Clinical Pharmacology, Concepts of Nursing, College Mathematics, Anatomy and Physiology, Role Transitions, and Academic Strategies. Classes meet Monday through Friday 8:00 am to 5:00 pm. In addition to academics, students will develop valuable skills through practical experiences. They'll learn how to collect data, perform basic bedside nursing, manage wounds, educate patients, and administer medications.
Admission criteria:
Have a high school diploma or GED equivalent
Complete the required admissions documents
Sign the enrollment agreement
Meet with an Admissions Representative for an informational interview
Take and pass the Wonderlic Scholastic Level Exam (SLE) with a minimum score
Make satisfactory financial arrangements
Provide documentation of required health exams, pathology tests, and immunizations
Pass a criminal background check
Pass a drug/chemical substance test
Be at least 18 years old
Submit official transcripts from all high schools
Submit a card indicating current CPR certification
Tuition for the program is $26,466.
Address: 1620 South Padre Island Drive, Suite 600, Corpus Christi, TX 78416
Phone: (361) 852-2900
NCLEX-PN Pass Rate: 56.10%
Delmar College
Graduates of the Vocational Nursing Certificate at Delmar College are eligible to take the NCLEX-PN exam for licensure. The program is designed to be completed in four semesters. Those who complete the program and obtain an LVN license can request continuation in the program to complete the fifth semester of the AAS degree to take the NCLEX for Registered Nurses. The program requires completion of 48 semester hours to earn the certification. Course modules include human anatomy and physiology, composition, general psychology, introduction to health care concepts, professional nursing competencies, health care concepts, leadership and professional development, and vocational nurse training.
Admission criteria:
Meet the general admission requirements of the college
Complete the HESI A2 with the minimum scores
Complete Anatomy and Physiology with a grade C or above
Complete the corequisites with a grade C or better
Provide documentation of immunizations – Hepatitis B, TDap, and MMR
Complete the health screening requirements
Have a negative PPD or chest x-ray
Current CPR from American Heart Association Health Care Provider
Complete a satisfactory FBI background check
Pass a random drug screen
Tuition costs $61 per credit for Texas resident.
Address: 101 Baldwin Blvd., Corpus Christi, Tx 78404
Phone: (361) 698-2860
NCLEX-PN Pass Rate: 100%
Get Your Degree!
Find schools and get information on the program that's right for you.
Powered by Campus Explorer