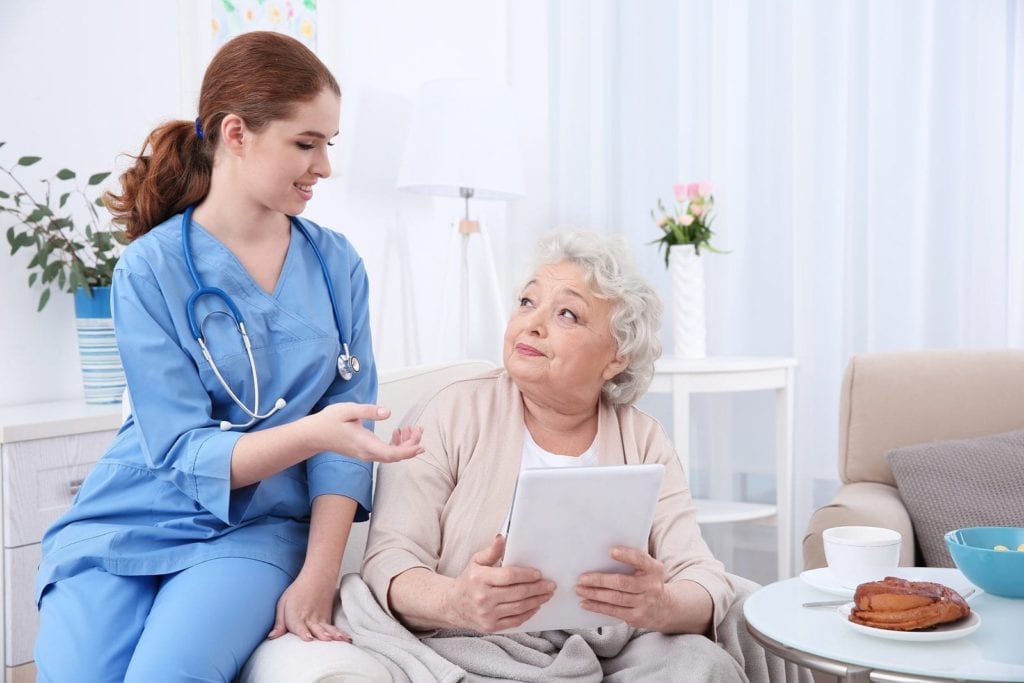 Opportunities abound for adults trained as a Vocational Nurse. Vocational nursing programs typically run for one year and include practical and theoretical instruction to prepare students to function as vital members of the health care team. A licensed vocational nurse provides care under the direction of a registered nurse or doctor to collect samples for testing, perform routine lab tests, feed patients, provide wound care, collect patient data, and perform clinical treatments. The work is challenging, but for those who accept the responsibilities of the profession, the rewards are plentiful. Vocational nurse graduates have a bright future as the services of a vocational nurse are in demand. The aging baby-boom population and an overall increase in the need for health care services raise demand for LVNS in home health care environments and residential care facilities to care for older adults. According to projections from the Bureau of Labor Statistics, employment of licensed vocational nurses will grow 16 percent through 2024, which is faster than the average growth expected for all occupations.
Clarendon College
The Vocational Nursing program at Clarendon College prepares adults for a valued and respected career in health. The one-year certificate program is approved by Texas Board of Nurse Examiners and the Texas Higher Education Coordinating Board. Graduates are eligible to take the NCLEX-PN for licensure as a vocational nurse. Students must complete 49 credit hours to receive a certificate of completion. Course topics include foundations of nursing, gerontology, essentials of medication administration, pharmacology, anatomy and physiology, applied nursing skills, mental health and illness, maternal neonatal nursing, medical-surgical nursing, special topics in vocational nurse, and clinical practicum. The limited enrollment program only accepts a limited number of students each year. Applicants must meet the general admission requirements and specialized conditions for entry into the vocational nursing program.
Admission criteria:
Provide official high school transcript or equivalency.
Complete an application form for entry into the vocational nursing program.
Achieve a passing score on the HESI pre-entrance exam.
Submit two letters of reference.
Complete a BON Texas DPS and FBI background check.
Obtain a BON Blue Card Letter of Eligibility
Obtain negative results on a 10-panel drug screen.
Upon acceptance to the program, students must present evidence of being in good physical and mental health, provide proof of a physical exam, and proof of immunizations (Bacterial Meningitis, MMR, Hepatitis B, Tetanus, Varicella, and TB). Tuition for the program is $6,186. Books and supplies cost an additional $1,800.
Frank Phillips College
Students who complete the Vocational Nursing program at Frank Phillips College receive a Certificate of Completion and are eligible to take the NCLEX-PN to become a Licensed Vocational Nurse. The program operates with the approval of the Texas Board of Nurse Examiners and the Texas Higher Education Coordinating Board. The 12-month curriculum prepares students to function as a graduate vocational nurse in various medical settings. Satisfaction completion of the 48 required credit hours will grant students the eligibility to graduate from the program. Course topics include general psychology, anatomy and physiology, elementary nutrition, applied nursing skills, maternal-neonatal nursing, gerontology, essential of medication administration, medical terminology, and mental health. Students also learn pediatrics, medical-surgical nursing, and participate in three clinical experiences that cover introductory, intermediate, and advanced principles. Admission to the program is competitive, so the school uses comparative scores on the ATI Entrance Exam to determine final admission and assignment to the clinical sites.
Admission criteria:
Complete background verification
Complete a drug screen and sanction screen.
Take the ATI Entrance Exam
Vocational nurse courses may count towards an associate degree. Tuition costs $144 per credit hour for resident students.
Website: https://fpctx.edu/ 
Address: P.O. Box 5118, Borger, TX 79008-5118
Phone: 806-457-4200