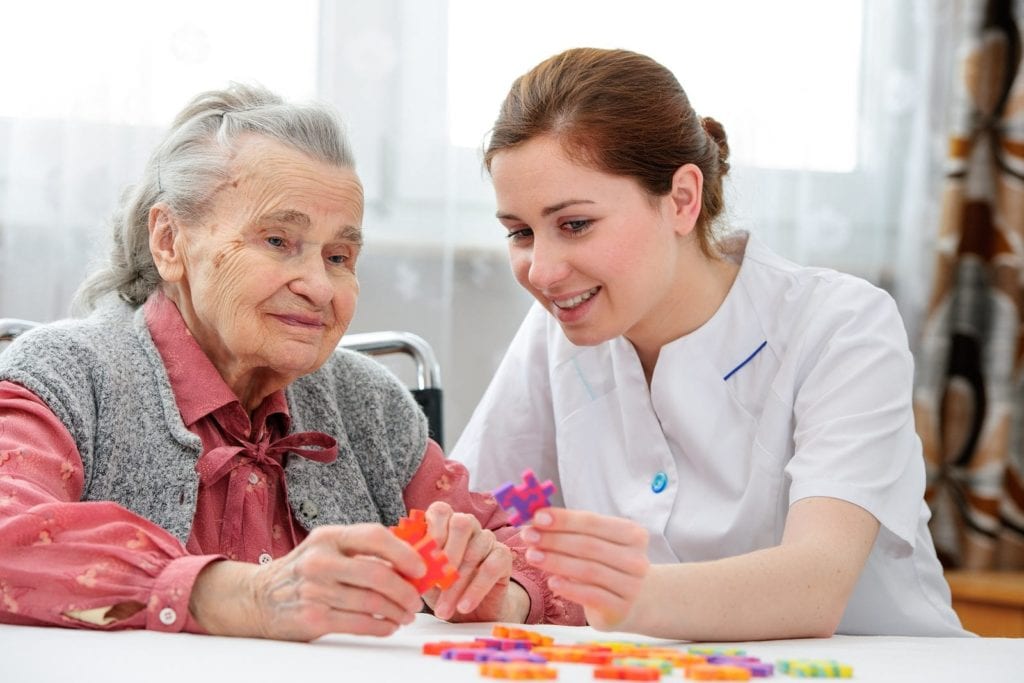 As a valued member of the health care team, a licensed practical nurse provides direct, personalized care under the supervision of a registered nurse or licensed physician. LPNs practice within the ethical and legal framework of nursing, promoting health and wellness and playing an active role in the prevention of diseases. They care for patients with various healthcare needs, identifying problems with the care or treatment along the way and modifying care in the patient's best interest. The profession requires humanistic service. Therefore, prospective nurses should have an attitude of empathetic caring and a commitment to work cooperatively with patients, their families, and other healthcare professionals. Licensed practical nursing programs in Denver equips students with the foundational education and clinical skills to provide bedside care. However, the profession requires updating of education and practices to provide supportive, informed, and recuperative care in a society of emerging health care problems.
Emily Griffith Technical College
The practical nursing program at Emily Griffith Technical College provides the foundational knowledge students need to become a part of the nursing profession to meet the needs of a diverse population. The ten-month program integrates the professional standards, guidelines and competencies for graduates to promote health and wellness and prevent and treat diseases in the ever-changing health care environment. The board recognized program has also received "Candidacy" status by the Accreditation Commission for Nursing Education. Thep program covers 855 hours, which translates to 36 credit hours.
Admission criteria:
Complete an online application to Emily Griffith online
Complete the online new student orientation
Apply for financial aid
Complete all parts of the Practical Nursing Admission Portfolio
Request and submit high school transcripts and any transcripts of college courses
Attend a mandatory Practical Nursing Program Informational Admission Meeting
Complete a successful background check
Must have current certification as a CNA or medical assistant
Must complete prerequisite courses with a grade C or better – Medical Terminology, Anatomy and Physiology, English Composition
The program cost is $11,710. Additional costs for textbooks, uniforms, and fees will apply.
Address: 1250 Welton St, Denver, CO 80204
Phone: (720) 423-4757
NCLEX-PN Pass Rate: 83.72%
Concorde Career College
Concorde Career College affords nursing students the option to complete the state's practical nursing education requirements in just 10 months. Training begins in the classroom followed by an introduction to the real-world environment of nursing, so students are prepared to take up their roles as direct care professionals. Both the classroom and hands-on training emphasize preventative nursing care, restorative nursing care, rehabilitative nursing care, therapeutic nursing care, and nursing interventions. Graduates of the state-approved program are eligible to take the NCLEX-PN for state licensure to meaningfully impact the lives of the patients they serve. The program is offered on a daytime schedule only.
Admissions criteria:
Must have a high school diploma or equivalent
Take and pass an entrance exam
Submit official transcripts of any college coursework completed
Must have current certification as a Certified Nursing Assistant
Submit two letters of reference
Must have current liability insurance
Provide documentation of immunization including negative TB test
Must have and maintain CPR certification throughout the program
Complete a satisfactory drug screen and background check
Tuition for the program is $27,406 plus $2,289 for books and supplies. The financial aid department will help students identify resources for financial aid.
Address: 111 Havana St, Aurora, CO 80010
Phone: (303) 861-1151
NCLEX-PN Pass Rate: 85.87%
Pickens Technical College
Pickens Technical College seeks to prepare students for the role and function of a practical nurse as part of an interdisciplinary health care team. The course is daytime only, and students complete the requirements in two semesters. Courses for the certificate requirement include pharmacology calculations, alterations in adult health. Health assessment for the practical nurse, PN arts and skills, socialization into practical nursing, basic concepts of OB, pediatric, mental health, gerontology, and maternal nurse, and pharmacology for practical nurses are other modules on the intensive curriculum. The clinical experience begins after the first quarter and may include evening and weekend hours. Shifts are 8 to 12 hours' long. The entire program covers 855 clock hours and 36 credit hours. With the prerequisite courses, graduates will have completed 43 credits. The daytime program is designed to be completed in two semesters. Classes meet Monday through Friday from 7:50 am to 2:55 pm.
Admission criteria:
Complete prerequisite courses with a grade C or better – English Composition, Basic Anatomy and Physiology.
Medical terminology, dietary nutrition, college-level math, current nurse aide certification and current experience in healthcare are strongly suggested but not required
Take and pass the TEAS V test with an overall reading score of 58 or higher
Must submit a completed application to the Practical Nursing program
Must have completed high school or equivalents, Official transcript is required
Pass a background check and drug screen
Complete a health exam
Provide documentation of current immunization
Must have liability insurance
Must have and maintain CPR certification throughout the program
The estimated total program cost is $14,925 including tuition, books, ATI Assessment Packet, lab supplies, uniforms, shoes, equipment, health exam, immunizations, background check, drug screen, licensure application, and NCLEX testing fee.