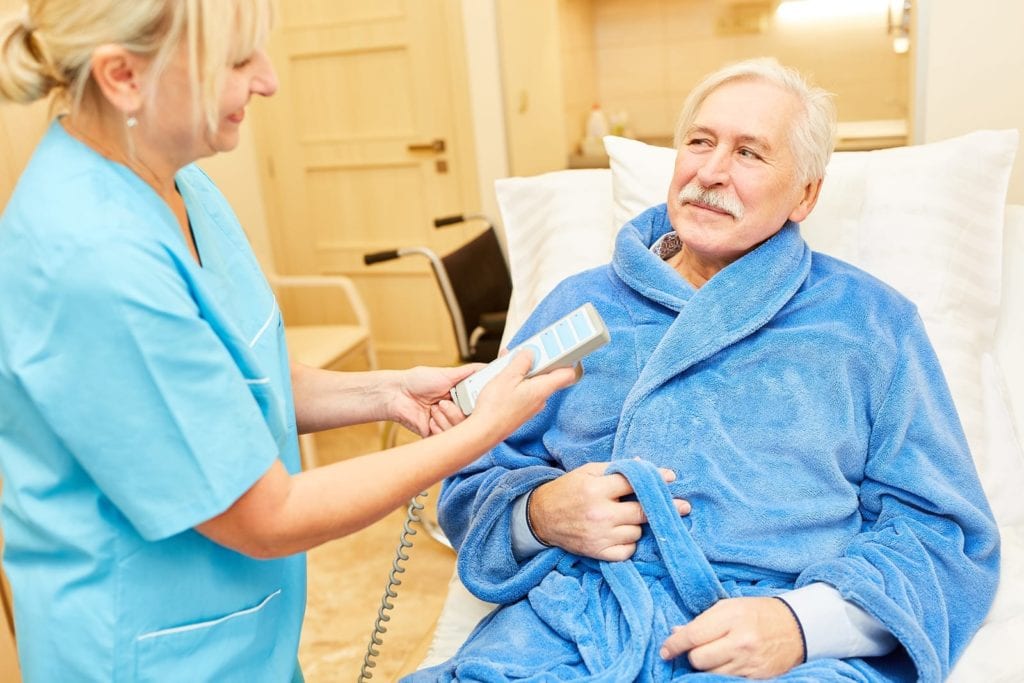 Working as a Licensed Practical Nurse could be a rewarding career if you enjoy helping others. Apart from conventional responsibilities, nurses fill several supportive roles to patients and their families. Therein lies a primary reason why compassion, communication, and patience are essential characteristics for success in nursing. Practical nursing programs foster the development of technical skills that enable nurses to relieve discomfort, administer medication, measure and record vital signs, care for wounds, and assess patients' physical and mental states.
Nurses are also educators. In this special role, they educate patients on their condition and translate medical terms that may be difficult to understand. The educator role will also include counseling patients on living with and managing disease and prevention of complications. As counselors, nurses provide emotional support to ease fear and create a safe environment for patients to verbalize their concerns.
Nurses are the primary caregivers in hospitals, nursing homes, home health, and other health care settings. Nurses promote well-being and support restoration of physical and mental health. They accomplish these tasks through the development of care plans, implementation of procedures, and assessment of the outcomes to improve quality. They supply medications to relieve pain, assist with personal care activities, and ensure patients feel valued, informed, and respected throughout the process.
Patient advocacy is a critical part of the nurses' role. They may speak on behalf of the patient to family members or health care providers. They help families cope when the outcome is not positive and empower patients to take charge of their health and well being.
Technical College of the Rockies
Technical College of the Rockies offers quality educational experiences to prepare students for entry into the field of healthcare. The program features theory, technical, and clinical experiences designed for immediate entry into nursing and continuing education for those who plan to become registered nurses or get an advanced degree. The program is only one of four programs accredited by the by the Accreditation Commission for Education in Nursing (ACEN). Students will benefit from diversified learning experiences that combine theory with clinical training. Experienced instructors will direct students as they progress through the program. Course modules include Pharmacology Calculations, Alterations in Adult Health I, Basic Health Assessment for The Practical Nurse, Alterations in Adult Health II, Practical Nursing Arts and Skills, Basic Pharmacology for the PN. Socialization into Practical Nursing, Basic Concepts of Nursing of Children, Basic Concepts Mental Health and Illness, and Basic Concepts Gerontological Nursing. Clinical experiences include Application of Practical Nursing Arts and Skills, Application of Adult Health, Application of Basic Concepts of Maternal-Newborn and Pediatric Nursing, and Advanced Applications in Adult Health. The clinical portion of the program will give students the opportunity to work in an emergency room, operating room, intensive care unit, mental health, midwifery, pediatrics, and obstetrics. Graduates will be eligible to take the NCLEX for Practical Nursing. The program runs from August to May and requires two semesters to complete. Classes meet Mondays through Fridays from 8:00 am to 4:00 pm.
Admission criteria:
Submit a completed Enrollment Application
Copt of a driver's license or state ID
Take and pass the TEAS test
Provide proof of Colorado residency
Complete the prerequisite courses with a grade C or better and provide official transcripts – Basic Anatomy and Physiology, English Composition
Provide three letters of recommendation
Have active CNA certification
Submit a completed essay according to guidelines
The estimated cost for tuition, registration, and other fees is $7,897. Students will need to purchase books, supplies, and other miscellaneous items for the course.
Website: https://www.tcr.edu/
Address: 1765 US Highway 50, Delta, CO 81416
Phone: (970) 874-7671
Fax: (970) 874-8796
Toll-Free: (888) 393-5252
Email: admissions@tcr.edu
NCLEX-PN Pass Rate: 96.88%
Colorado Mesa University
Adults interested in a career in nursing can enroll in the nursing career ladder that includes preparation for practical nurses. The program focuses on the skills needed to provide direct care to patients in hospitals, nursing homes, and ambulatory care settings. Prerequisite courses for the first year include English Composition, Human Anatomy and Physiology, Human Anatomy and Physiology Lab, College Algebra, General Psychology, Human Growth and Development, and Pathophysiology. Nursing courses include Pharmacology Calculations, Adult Concepts I/ Pharmacology, Adult Concepts I Lab, Foundations of Nursing, Foundations of Nursing Lab, Obstetrics/Pediatrics, Obstetrics/Pediatrics Lab, Socialization into Practical Nursing, Adult Concepts II/ Mental Health, Adult Concepts/Mental Health Lab. The program requires two years to complete. Due to the intensity of the program and the time required for classroom instruction and clinical rotation, the school does not recommend full-time or part0tiem employment for the duration of the course. Graduates are eligible to take the NCLEX for licensure as Practical Nurses by the State Board. Candidates for admission must demonstrate the ability to complete college-level coursework. The selective admission requirements are subject to change. New classes begin in August of each year.
Admission criteria:
Schedule and attend a nursing information session
Provide immunization records for Varicella, MMR. Hepatitis B, Tdap and seasonal flu shot
A current CPR for Healthcare Providers card
Submit to a background check
Consent to a random drug screen
Obtain a grade C or higher on the prerequisite courses
Tuition for the program is $14,355 in Colorado residents. Additional costs include liability insurance, supplies, and textbooks.
Address: 1100 North Avenue, Grand Junction, CO 81501-3122
Phone: 970-248-1020
Toll-Free: 800-982-6372
NCLEX-PN Pass Rate: 93.55%