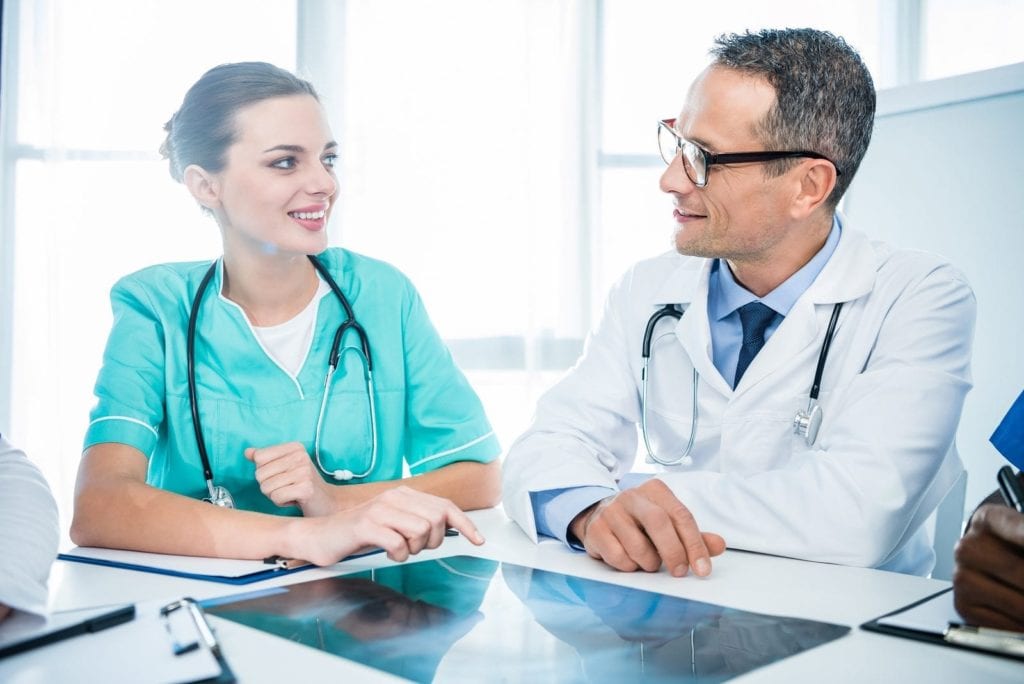 Working as a Licensed Practical Nurse (LPN) could be one of your most rewarding experiences. LPNs work under the direction of a registered nurse to care for patients with common, well-defined health problems. LPN programs prepare students to use critical thinking, technical skills, communication, assessment, and data gathering to develop, implement, and assess a plan of care improve the lives of patients, families, and communities. They typically take one year to complete, which lets students enter healthcare faster than it would take to complete a registered nursing program. Graduates who pass the National Council Licensing Exam for Practical Nurses will obtain licensure in Colorado State to function as medical professionals in multiple healthcare settings.
An LPN's responsibilities include measuring vital signs, tracking patients' medical history, administer medication or treatment, monitor patients for adverse reactions to medication, assist patients with basic activities, such as bathing, dressing, eating, and movement, and collect samples for lab tests. More than having the technical skills to fulfill the daily responsibilities, LPNs must be compassionate, flexible, patient, and a good communicator. The work can be physically challenging, so LPNs must be in excellent physical and mental health.
According to the U.S. Bureau of Labor Statistics, employment for LPNs is expected to increase 12% between 2016 and 2026. The projection is based on an expected spike in the elderly population who will need long-term care.
Colorado Mesa University
The practical nursing program at Colorado Mesa University prepares students to provide direct care in hospitals, ambulatory care clinics, and long-term care facilities. Those who complete the program are eligible to apply to the LPN-BSN degree program. They are also eligible to sit the state board to become a Licensed Practical Nurse. For the Practical Nursing Technical Certificate, students must complete 58 credits. Prerequisite courses include English composition, human anatomy and physiology, general psychology, human growth and development, and pathophysiology. Core topics include pharmacology calculations, adult concepts and pharmacology, adult concepts, foundations of nursing, obstetrics and pediatrics, and socialization into practical nursing. Students are expected to attend and participate in all classes. They are also expected to adhere to the ethical principles in the clinical and academic environments. These include communicating with clients in a professional manner, promoting excellence in nursing, advocating for the rights of clients, maintain an optimal level of personal health, and collaboration with academic faculty and clinical staff.
Admission criteria:
Attend a mandatory information session
Complete the health requirements including Hepatitis B, Tdap, MMR, TB, Varicella, and Influenza
Have a current CPR card upon entry into the nursing program
Complete the prerequisite courses with a grade C or better
Provide proof of any medical certifications
Undergo a criminal background investigation
Complete drug screening
Tuition for the program is $14,356 in Colorado residents.
Address: 1100 North Avenue, Grand Junction, CO 81501-3122
Phone: 970-248-1020
Toll-Free: 800-982-6372
NCLEX-PN Pass Rate: 96.77%
Technical College of the Rockies
TCR prepares practical nursing students to meet the field of healthcare. The LPN program includes theory, technical, and clinical experiences that will help students function as an effective part of the health care team and also continue their education to become a registered nurse if they need to advance their careers. Graduates of this program are eligible to apply for the NCLEX for Practical Nursing. Course topics include pharmacology calculations, alterations in adult health, basic health assessment, practical nursing arts and skills, socialization into practical nursing concepts in maternal-newborn nursing, concepts in gerontological nursing, mental health and illness, and clinical application. Prerequisite courses include Basic Anatomy and Physiology and English Composition. In the lab, instructors will encourage the development of effective communications, critical thinking, decision-making, awareness, and therapeutic nursing interventions. In addition to classroom experiences, students will also participate in a clinical experience that includes time on the emergency room, operating room, oncology, pediatrics clinic, home health, obstetrics, midwifery, mental health, and public health. Classes meet Monday through Friday from 8:00 am to 4:00 pm for two semesters.
Admission criteria:
Submit an official, completed TCR application
Achieve the minimum score on the TEAS Aptitude Test
Provide proof of current CNA certification in Colorado
Have a high school diploma or GED
Complete the prerequisite courses with a grade C or better
Be 18 years or older by the completion of the program
Submit a written essay
Submit the non-refundable registration fee of $150
Submit proof of CPR certification after completing an American Heart Healthcare Provider course
Complete TCR's Health Assessment form and physical exam including required immunization records
Assent to random drug screening
Tuition for the program is $8,753. It includes the cost of registration and fees. The cost of books and supplies are not included in the cost.
Address: 1765 U.S. Hwy 50, Delta, Colorado 81416
Phone: (970) 874-7671
NCLEX-PN Pass Rate: 97%