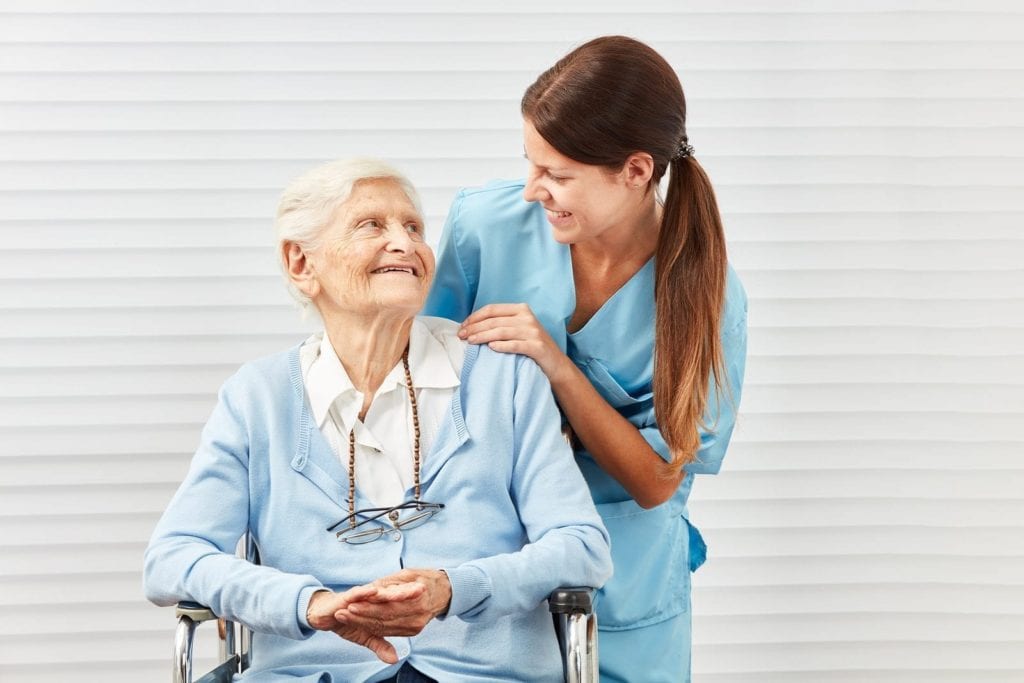 As a licensed practical nurse, you will care for patients in need of general or specialized care. Your daily activities and approach to care will provide patients with physical as well as mental relief from the overwhelming symptoms of disease. A nurse's mission must be to improve the quality of life for patients and their families. This mission is made possible when you combine compassion with the technical skills and knowledge acquired in nursing programs. Licensed practical nurses (LPNs) work with registered nurses and physicians to provide a layer of physical and emotional support for patients. They provide care in structured healthcare settings where procedures and policies determine their responsibilities. Apart from delivering basic bedside care and measuring and recording of vital signs, LPNs evaluate and monitor patients' conditions, prepare and administer enemas, prepare patients for lab tests, perform simple lab tests, collect urine samples, monitor catheters, provide injections, and apply dressings. Practical nursing programs include academic and practical instruction that students need to provide medical and personal care in multiple medical and personal settings. As the role of nurses in hospitals expand, licensed practical nurses are moving more towards long-term and personal care in patients' homes. In these settings, the emphasis is on personal care, and responsibilities include bathing and dressing patients, preparing and serving meals, personal hygiene, range of motion exercises, and bedside care.
Oakton Community College
Oakton Community College hosts a registered nursing program that lets students, who successfully complete the first year, enroll in NUR 151. Successful completion of NUR 151 will result in a Practical Nurse Certificate that will grant the eligibility to apply for the NCLEX for Practical Nurses. During the first year, the curriculum will follow a planned, sequential format of theory and practical coursework. Courses are progressive so students must stick to the sequence. Only those who completed the general education and science courses beforehand will be given an alternative sequence of courses. Practical nursing students will complete Introduction to Professional Nursing Practice, Nursing Care Concepts, Nursing Care Concepts in the Care of the Psycho-Socially Maladaptive Client, Nursing Concepts in the Care of the Expanding Family, Nursing Concepts in the Care of the Elderly, Introduction to Registered Nursing for the Licensed Practical Nurse, Nursing Informatics, and Pharmacotherapeutics. The LPN option (NUR151) will be offered in the summer semester. It is a 5-credit hour that prepares students for the LPN exam. Students must achieve a minimum grade of C in all courses.
Admission criteria:
Official high school transcripts
College transcripts of available
Overall GPA of 2.5 or higher
A cumulative score of 75 on the HESI exam – results should not be older than 2 years
One year of high school chemistry
English 1010 placement based on the college's writing assessment
A health assessment
Immunization records
Substance abuse screening
CPR certification
Proof of health insurance
Completion of a CNA program and a passing score on the Illinois State Certification Exam
Tuition costs $136.25 per credit hour for Illinois residents. 
Address: 1600 E. Golf Road, Des Plaines, IL 60016
Phone: 847-635-1600
NCLEX-PN Pass Rate: 100%
Americare Technical School
Americare Technical School's Practical Nursing program balances classroom theory with practical training in a simulated lab in preparation for a real-world, supervised clinical experience. After learning the basics of nursing fundamentals, pharmacology, obstetrics, medical-surgical nursing, pediatrics, and geriatrics, students will be ready for success on the NCLEX State Board exam for Practical Nurses. Upon licensure from the Illinois Board of Nursing, graduates will be prepared to care for individuals, families, and communities in a safe and competent manner. Course topics include anatomy and physiology, introduction to health science, medical terminology, math for the healthcare professionals, and introduction to computers. Other topics include introduction to psychology, fundamentals of nursing, nutrition, pharmacology, maternal-child nursing, mental health nursing, child nursing, and transitions to nursing practice. Morning and evening classes are available. Morning classes meet Monday to Thursday from 8:30 am to 1:30 pm. Evening classes meet 5:00 pm to 10:00 pm. A weekend schedule is also available.
Admission criteria:
Submit a completed practical nursing application form
Provide a copy of photo ID
Submit a copy of high school diploma or GED certificate
Pass the TEAS exam
Complete CNA program and obtain state certification
Have current CPR certification
Complete Fingerprint-based Health Care Worker Criminal History Records Check
Complete physical exam including immunizations and negative TB two-step test
Have medical insurance and liability insurance
Negative drug screen
Tuition for the program is $18,750. Books and supplies cost an additional $2,976.
Address: 05 Busse Highway, Park Ridge, IL 60068
Phone: 847-825-8773
Fax: 847-825-8774
Email: info@americaretechnical.com
NCLEX-PN Pass Rate: 94%
Aquarius Institute
Aquarius Institute prepares practical nursing students for licensure in just one year. Students will acquire basic nursing skills to care for sick, disabled, injured and terminally ill patients under the direction of a registered nurse, physician, physician assistant, or nurse practitioner. The training includes theory and clinical rotations based state established standards and the role of the LPN in the Nurse Practice Act. During the mandatory clinical, students will gain practical skills in medical surgical nursing, pediatrics, maternal child nursing, and mental health nursing. Graduates will be able to provide compassionate care, use critical thinking and problem-solving in the performance of nursing duties, use oral and written communication effectively, and pass the NCLEX-PN for state licensure. Classes meet 3 to 4 times a week from 6:00 pm to 10:00 pm. The program covers a total of 1008 clock hours: 488 hours theory, 16 hours for skills lab, and 504 clinical hours.
Admission criteria:
Be 18 years or older
Provide proof of graduating from high school or equivalent
Submit official high school transcript indication a GPA of 2.5 or above
Pass a pre-admission exam
Attend a personal interview
Provide immunization documents showing immunity to MMR and Varicella, proof of Hepatitis B vaccination, TB test or chest x-ray
Possess liability insurance and health insurance
Obtain current national and Illinois criminal background check reports
Have valid AHA CPR/BLS Healthcare Provider Certification
Tuition and fees cost $19,700. Books and other supplies cost approximately $1,792.
Address: 1011 East Touhy Avenue, Suite 335, Des Plaines, IL 60018
Phone: (847) 296-8870
Fax: (847) 296-8860
NCLEX-PN Pass Rate: N/A
Ambria College of Nursing
Ambria College of Nursing prepares adults for a career in nursing in just 12 months. The program includes 929 hours of nursing and 192 hours of prerequisite training in anatomy and physiology. Course topics modules include fundamentals of nursing, nursing pharmacology, adult nursing maternal-child nursing, nursing of children, and practical nursing role transition. Ambria offers convenient day and evening schedules with part-time and full-time options.
Admission criteria:
Submit a completed application and all the required documents
Be 18 years or older
Have a high school diploma or GED equivalency
Achieve a score of 50 percent or higher on the TEAS
Achieve 70 percent or higher on Reading
Achieve 75 percent or higher in Math
Provide proof of active CNA license
Submit to a background check or drug screen
Sign the Enrollment Agreement
Attend an information session
Apply for Federal Financial Aid
Meet with an admission advisor
Tuition costs $18,600 based on 929 clock hours. Fees cost an additional $1,165.
Address: 5210 Trillium Blvd., Hoffman Estates, IL 60192
Phone: 847-397-0300
Email: info@ambria.edu
NCLEX-PN Pass Rate: 98%
Northbrook College of Health Care
The practical nursing program at NCOHC is a comprehensive program that prepares students for a career in health. Course topics include human anatomy and physiology, nursing foundation, nursing care of the chronically ill, nursing care of the acutely ill, nursing care of the pediatric child, nursing care of the developing family, and nursing leadership and medication administration. The program covers a total of 1050 clock hours – both classroom and clinical rotations. Morning and evening sessions are available. Morning classes meet 9:00 am to 2:30 pm for 42 weeks. Evening classes meet from 6:00 pm to 10:00 pm for 50 weeks. Graduates earn a Certificate of Practical Nursing, IV Administration, and Pharmacology and are eligible to apply for the NCLEX-PN to become a Licensed Practical Nurse.
Admission criteria:
Submit a completed admission application and non-refundable $25 fee
Complete the pre=practical nursing program with a minimum of C
Pass a practical nursing entrance exam ATI-TEAS or HESI A2
Be at least 18 years old
Provide proof of identity – valid photo ID
Have a high school diploma or GED
Request an official transcript of prerequisite or transfer coursework to be sent directly to the college
Pass a drug test
Pass a biometrics screen
Provide documentation of good physical health including PPD Skin TB Test
Have up-to-date immunization record
Pass an interview with the Director of Nursing
Have incidental Insurance for the program's duration
The approximate cost of tuition is $14,833. The cost does not include books, supplies, and graduation and other fees.
Website:  https://www.northshorecollege.com/
Address: 1400 S. Wolf Road – Suite 104, Wheeling, IL 60090
Phone: 855-850-5722
Main: 847-850-5700
Fax: 847-850-5400
NCLEX-PN Pass Rate: 95%