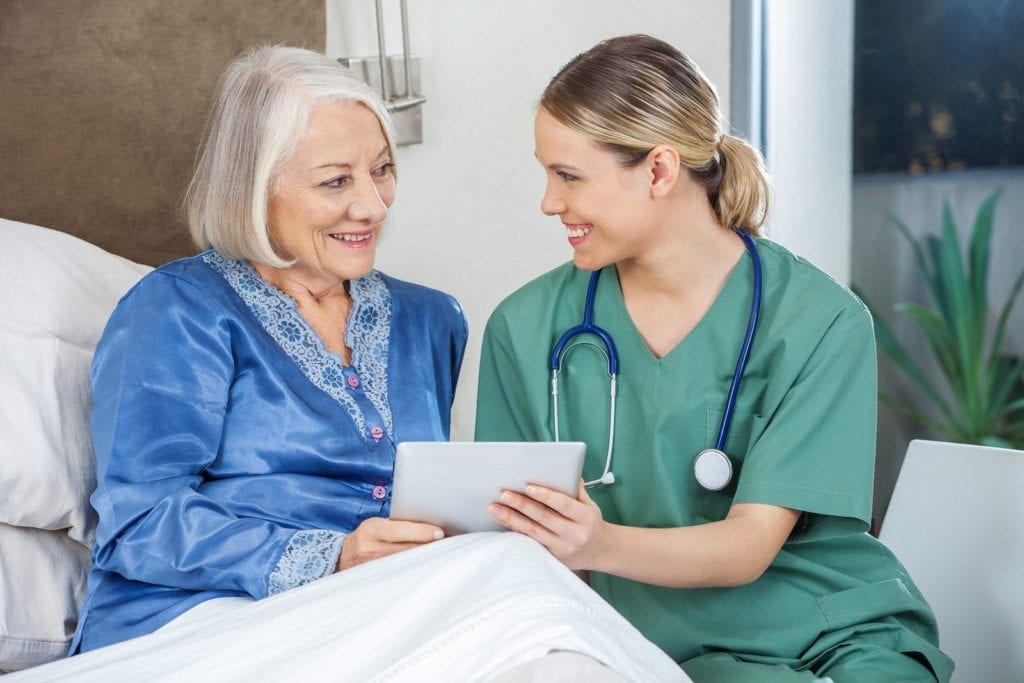 The Affordable Care Act paves the way for millions of people to gain access to healthcare and subsequently increases the demand for healthcare professionals. According to experts, over 400,000 new job openings will be created annually for the next 10 years. Many of the job openings will be for nurses and nursing assistants. The aging population, requiring a great deal of extra care, will place added burdens on the healthcare system. New nurses will help to fill vacancies left by the retiring workforce. According to the American Nurses Association (ANA), almost 50 percent of the present workforce will retire by 2020, adding to the current demands for licensed practical nurses and registered nurses. Practical Nursing programs will prepare you to fill the gap in the industry and begin a rewarding career in a diverse profession. As a licensed practical nurse, you'll work closely with patients, their families, licensed physicians, and registered nurses in a variety of health care settings.
Hudson County Community College
Graduates of the practical nursing program at Hudson County Community College receive a certificate which makes them eligible to apply for the state licensure exam. Candidates for admission must submit a completed application and fee, pass the admissions exam, and successfully completed prerequisite courses, English Composition and Math for Health Sciences. A criminal background check and health screening are also required. Courses covered include human biology, math for health sciences, practical nursing, fundamentals of practice, introduction to psychology, practical nutrition, maternal child health, role transition, caring for clients with complex needs, and alteration of basic needs. Students earn 46 credits at the conclusion of the program which may be transferrable to an associate's or bachelor's degree program.
Metropolitan Learning Institute
Metropolitan Learning Institute facilitates a practical nursing program that covers 1440 classroom and clinical hours for a period of 60 weeks. Graduates earn 48 credits at the conclusion of the program. Applicants must submit high school or GED transcripts, official transcripts of college courses, and meet the criminal background and health requirements. Health requirements for students accepted on a provisional basis include a TB clearance, immunization, health insurance, and a physical exam indicating physical competency to meet the program requirements. Graduates are eligible to apply for the NCLEX-PN for state licensure. Tuition for the program is $17,198 plus expenses for books and supplies.
Jersey College
The practical nursing program at Jersey College trains students for a career as a licensed practical nurse. Applicants must have a high school diploma or GED, obtain criminal background clearance, attend an orientation session, sign the enrollment agreement, make a deposit on tuition and fees, be in good physical health, and present proof of current Mantoux test, Hepatitis B, tetanus, and rubella, varicella, and measles immunizations. Graduates are eligible to apply for the NCLEX-PN for a license to practice and can also transfer credits into an associate's or bachelor's degree program. A combination of classroom, hands-on lab, and clinical experiences help students cultivate the essential skills to succeed in a medical environment. The program structure is divided into four 12-week terms with a total of 1,459 contact hours. The clinical experiences account for half the program and develops students' critical thinking, technical, and problem-solving skills. Course topics include the fundamentals of nursing, adult nursing, mental health nursing, maternal and pediatric nursing, human anatomy and physiology, and pharmacology. Day and evening full-time options are available. Tuition is $22,380 plus $2,490 for books and supplies.
Holy Name Medical Center
Holy Name Medical Center's practical nursing program is approved by the New Jersey Board of Nursing. The 12-month program prepares students to provide responsible and accountable care to patients. Graduates are eligible to apply for licensure as a practical nurse and continue their education to become a registered nurse as nursing education is a lifelong process. General entry requirements include a completed application for admission and application fee, official transcript from high school or GED, results of the TEAS with a score of 65% or above, official transcript of college courses, two professional references, personal interview with admissions personnel, and physical capability to meet the program's objectives. Students accepted on a provisional basis must submit to a criminal background check and drug screen, and meet the health requirements, which includes a physical exam, 2-step Mantoux test, immunization, and health and liability insurance. Topics covered in the classroom and clinical experiences include fundamentals of nursing, anatomy and physiology, growth and development, psychiatric nursing, medical surgical nursing, introduction to pharmacology, nutrition and diet therapy, vocational adjustment, and contemporary health issues, and maternal and child health nursing. Tuition for the 46-week program is $21,880 plus health fee, drug screen fee, testing fee, library fee, liability insurance, graduation fee, textbook, uniform, and supply kit.