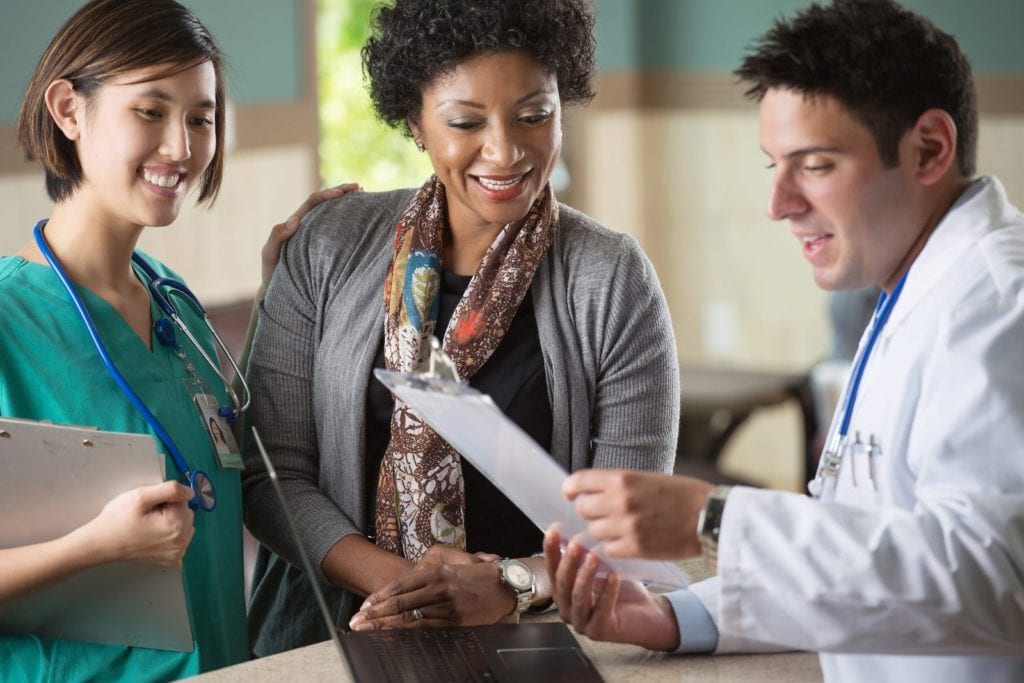 A Licensed Practical Nurse works under the supervision of a registered nurse or physician to perform a range of duties related to the care of patients and the restoration of health. LPNs work in hospitals, patients' homes, long-term care facilities, and clinics. Due to stricter requirements for the educational preparation of nurses employed in hospitals, the majority of new LPN graduates resort to long-term care. Specialized training gives students the opportunity to work in areas such as gynecology, pediatrics, oncology, podiatry, surgery, and other areas of specialist care. An LPN's duties depend on the type of facility and scope of practice outlined in the Nurse Practice Act. Common duties that an LPN can perform include dressing wounds, collecting lab specimens, monitoring vitals, charting changes in patients' health, administering medications, starting IVs, supervising Certified Nursing Assistants, and liaising between the patient and health care professions.
Illinois College of Nursing
The Practical Nursing Program at the Illinois College of Nursing leads to a Practical Nursing Diploma. Graduates will have the knowledge and professional qualities to assume entry-level positions in various health care settings. The curriculum comprises of nine courses, which must be completed in sequence. Courses include Anatomy and Physiology II and II, Fundamentals of Nursing, Geriatric and Mental Health Nursing, Pediatric Nursing, Pharmacology, and Role Transition for the Practical Nurse. Instructors use theory, laboratory simulations, and externships to meet different learning styles. Reading assignments and periodic evaluations will supplement the coursework covered in the classroom. Students must take and pass an exam after each course to move on to the next course in the sequence. After completing all the required courses, students will be required to take the HESI Exit Exam and score 900 or higher. Passing the exam will indicate students' readiness to sit for the NCLEX-PN for licensure in Illinois.
Admission criteria:
A high school diploma or GED
High school or college GPA of 2.5 or greater
Two letters of recommendation
Proof of medical insurance
Current CPR/BLS card
Complete the prerequisite courses with a grade C or higher – English, Algebra, Biology
Criminal background clearance
Proof of immunizations – MMR, Hepatitis B, Varicella
Negative TB test – 2 step TB skin test
Clearance of a 10-panel drug screen
Current CNA certification
A current physical completed by a licensed physician
Tuition for the program is $18,000.
Verve College
Verve College's Practical Nurse program prepares students for the provision of nursing care to those who are sick, disabled, or injured. The curriculum covers 1080 hours of theory and practical instruction in 12 to 14 months. Graduates will receive a Practical Nursing Certificate/Diploma and be eligible to sit for the NCLEX for Practical Nurses. Students will learn through classroom lectures, laboratory simulations, and externships in clinical settings. Students must take an ATI Exit Exam after passing the PN courses with a minimum grade B. They must earn a score of 94% or higher to pass the exam and increase their probability of passing the NCLEX on the first attempt. Course modules include Infection Control, Nutrition, Elimination and Hygiene, Legal Scope of Practice and Delegation, Nursing Process, Critical Thinking, Medical Calculation, Admissions, Transfer, Discharge, Documentation, Safety and Body Mechanics, Patient Mobility, Life Span Development, Specimen Collections, and Intravenous/Perioperative Care. Other topics include Mental Health, Neurology, Gastrointestinal and Liver, Endocrine, Musculoskeletal, Reproductive, Visual and Auditory, Pediatrics, Antepartum, Older Adult, Palliative Care, and Human Immune Deficiency Virus. Day, evening, and weekend classes are available. The day classes meet Monday through Thursday from 10:00 am to 2:00 pm. The evening classes meet Monday, Tuesday, Thursday, and Friday from 5:00 pm to 9:00 pm. The weekend classes meet on Saturday and Sunday from 8:30 am and 4:30 pm.
Admission criteria:
A completed application to the Practical Nursing program with the non-refundable application fee of $75
Valid state-ID or driver's license and social security card
A high school diploma or transcript indicating graduation date
Current certification as a CNA in Illinois
A minimum grade C on Anatomy and Physiology – transcripts required
Take and pass the ATI TEAS entrance exam with a minimum score of 45%
Background check and sanctions check
Clear a 10-panel drug screen
Negative TB test – completed within 1 year of the program start date
Proof of medical insurance
Proof of immunization – Hepatitis B, Tetanus, MMRV
Documentation of liability insurance
Two letters of recommendation
Personal essay – 400 to 500 words
Tuition for the program is $21,995.
Website: https://vervecollege.edu/
Address: 2625 Butterfield Rd. Suite 102E Oak Brook, IL 60523
Phone: 630-705-9999
Fax: 630-705-1422
NCLEX-PN Pass Rate: N/A
Ambria College of Nursing
Ambria College of Nursing prepares adults for a career as a Licensed Practical Nurse in just 12 months. The program requires completion of 48 credits including 8 transfer credits for Anatomy and Physiology I and II. Course topics include Academy Success Seminar, Fundamentals of Nursing, Nursing Pharmacology, Adult Nursing, Maternal Child Nursing, Nursing of Children, PN Role Transition, and PN Capstone. Day and evening schedules are available.
Admission criteria:
Submit a completed application and other required documents
Apply for Federal Financial Aid
Submit high school diploma or equivalent
Sign the Enrollment Agreement
Take and pass the TEAS exam with a score of 50% or higher
Obtain a minimum score of 70% or higher on Reading or equivalent and 75% or higher on Math or equivalent
Have current CNA licensure in Illinois State
Obtain criminal background clearance
Take and pass a drug screen
Complete the prerequisite courses with a grade C or higher
Attend a clinical compliance workshop
Tuition for the program is $23,100 based on 40 credit hours. Students must pay a one-time fee of $450 that includes uniform, application fee, nursing lab kit, and criminal background check.
Address: 5210 Trillium Blvd., Hoffman Estates, IL 60192
Phone: 847-397-0300
Email: info@ambria.edu
NCLEX-PN Pass Rate: 98%
The Aquarius Institute
The Aquarius Institute's Licensed Practical Nurse program prepares students for licensure as a practical nurse. The full-time program is designed to be completed in one year. The training will emphasize the role of the practical nurse in various health care settings. Students learn how to provide bedside care, monitor patients, apply dressings, perform simple laboratory test, and collect samples. Clinical rotations will reinforce the training covered in the classroom. The curriculum will cover 1008 clock hours – 488 hours of lectures, 16 hours for skills lab, and 504 hours for clinical practice. Graduates will be prepared to take the NCLEX for licensure as a practical nurse. Weekday and evening schedules are available.
Admission criteria:
Be 18 years or older
Provide proof of completing high school or equivalent
Pass a pre-admission test with a score of 90 percent or greater
Attend a personal interview with a school's representative
Documentation of up-to-date immunization – MMR, Varicella, Hepatitis B or signed refusal form
Complete a 2-step TB test or chest x-ray
Possess liability insurance and health insurance
Obtain national and state criminal background check reports with a valid social security number
Valid AHA CPR/BLS Healthcare Provider Certification
Complete a physical exam by a licensed physician
The cost of registration, tuition, materials, supplies, and textbook is $19,700.
Address: 1011 East Touhy Avenue, Suite 335, Des Plaines, IL 60018
Phone:(847) 296-8870
Fax: (847) 296-8860
NCLEX-PN Pass Rate: N/A