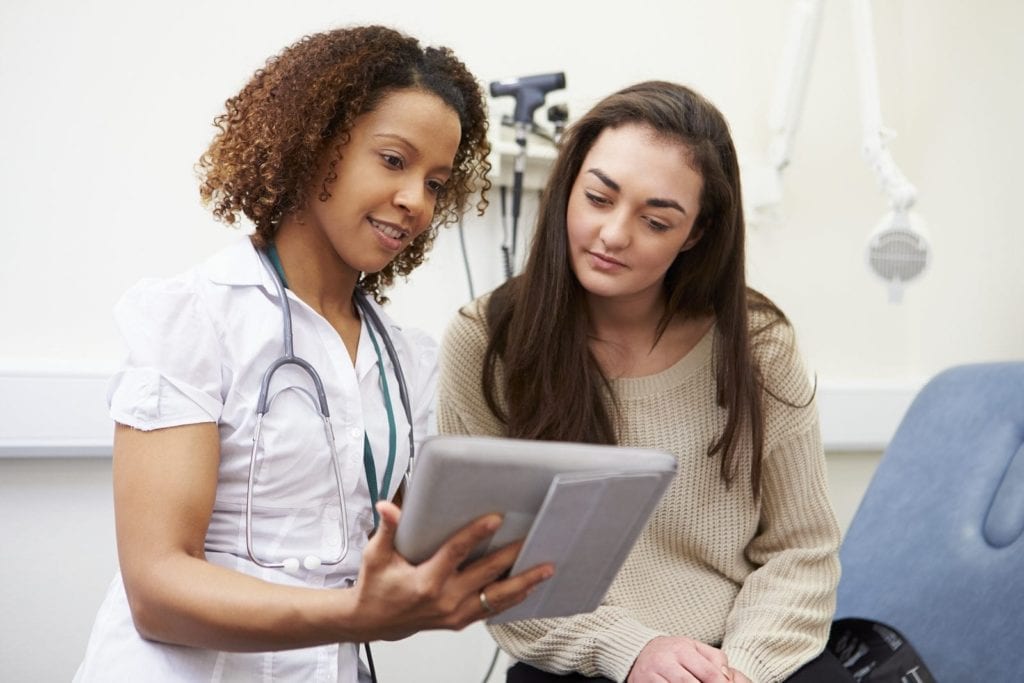 Nurses are the backbone of patient care. They work directly with patients, managing a wide range of duties. They provide care, advice, and support to patients and their families and educate them on specific health concerns. Licensed practical nurses collect samples for routine tests, check vital signs, perform wound care, assist patients with personal care, administer medication, monitor patients' reactions to medication, and report critical changes to doctors and senior nurses. In addition to the clinical services, nurses provide compassionate support to patients who may be overwhelmed by the procedures and tests required to place them on the road to wellness. They listen and respond to patient concerns and offer a kind word or warm hands when needed.
According to the U.S. Department of Labor's Bureau of Labor Statistics, the demand for Licensed Practical Nurses will increase by 25 percent through 2022 due to technological advances in patient care. The increasing senior population in need of continuous care and a national emphasis on preventative care also contribute to the demands for qualified nursing professionals.
East Valley Institute of Technology
The Practical Nursing Program at East Valley Institute of Technology prepares students for a career as a licensed practical nurse through a comprehensive combination of theory and clinical practice. The curriculum covers 1080 hours of theory and hands-on activities to help students develop the knowledge, skills, and confidence to become safe and competent nurses who can meet the health care needs of their communities. Graduates will be prepared to take the NCLEX for Practical Nurses. Classes meet Monday through Friday from 7:30 A.M. to 12:30 P.M. The duration of the program is 12 months.
Admission criteria:
Attend an Advising Session with the Nursing Director
Complete the practical nursing application
submit a high school diploma, high school transcripts, or GED
Submit an college transcripts (may be unofficial)
Demonstrate proficiency in Math and Biology
Pass the TEAS standardized exam with a score of 70% in Basic Math, 70% in English Composition
Submit proof of legal Arizona residency
Must have current certified nursing assistant documentation
Submit a notarized felony reporting form
Provide current CPR for healthcare professional card
Complete the medical clearance form
Complete a current level one DPS fingerprint card
Provide current immunization records
Provide proof of health insurance
Tuition for the program is $16,255 not including expenses for textbooks, uniform, and clinical supplies. Out of pocket costs are an estimated $1,450.
Website: https://www.evit.com/
Address: 1601 W Main St, Mesa, AZ 85201
Phone: (480) 461-4000
NCLEX-PN Pass Rate: 80%
Gateway Community College
Graduates of the Practical Nursing program at Gateway Community College receive a Certificate of Completion (CCL). In addition to classroom instruction, students must fulfill the clinical requirements in various healthcare settings. The fast-track program includes training in acute care, extended care, and intermediate care settings. Students will learn how to function effectively in the role of an entry-level Practical Nurse, demonstrate critical thinking skills and evidence-based practice, assist with the evaluation of nursing care, apply therapeutic communication techniques in providing basic nursing care, demonstrate caring behaviors, and assist with data collection. Graduates are eligible to apply for the national exam for licensure as practical nurses. The State Board of Nursing approved program is 64 weeks.
Admission criteria:
Attend an information session
Submit a completed application to the Nursing Program
Must submit a Level One Fingerprint Clearance Card
Submit a completed Health and Safety Documentation Checklist and the Health Declaration Form signed by a licensed health care provider
Submit a negative test on a urine drug screen
Must be able to meet the physical requirements of a nursing student
Complete the prerequisite courses with a grade C -biology, human anatomy and physiology, fundamental chemistry, English composition, and college mathematics
Tuition for the program is $3,792. The estimate does not include the cost of books, fees, and supplies.
Address: 108 North 40th Street, Phoenix, AZ
Phone: (602) 286-8000
NCLEX-PN Pass Rate: 100.00%