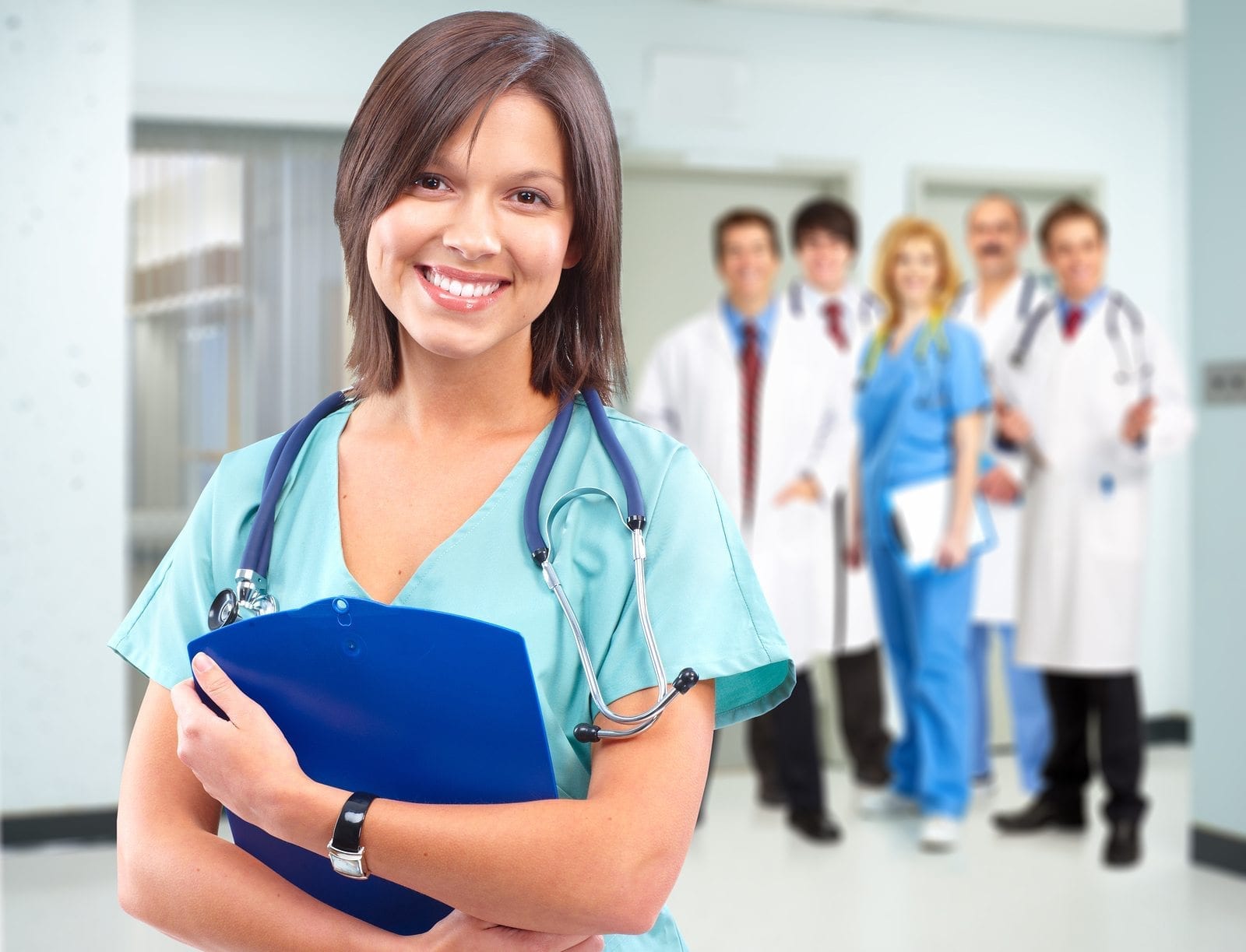 Licensed practical nursing programs prepare students to start a rewarding career in an in-demand industry. Graduates, upon licensure, become indispensable members of the patient care team, by communicating with patients and reporting updates to the rest of the team, assisting in the development of patient care plans, and providing patient care under the supervision of a registered nurse or physician. Practical nursing also provides an excellent entry point into nursing for individuals who plan to become registered nurses through LPN-to-ADN bridge programs. Employment opportunities for LPNs are projected to increase by 25 percent through the year 2020. The majority of new jobs are available in home health care and long-term care to meet the health care needs of the senior population.
Bronx Community College
The Licensed Practical Nursing program at Bronx Community College is designed for working professionals who prefer to attend classes in the evening and weekend. The certificate program is a 56-credit program, 22 of which are transferable to the RN program in the same college. Graduates are eligible to apply for the NCLEX-PN in New York. Students are also eligible to take the Nurse Aide Competency exam, after the first semester, for certification as a CNA. Applicants must achieve a passing score on both the CUNY/ACT reading and writing skills assessment test, passing score on algebra and arithmetic on the COMPASS, and complete remediation courses. Students must provide documentation of US citizenship or permanent residency, medical clearance, Basic Cardiac Life Support, and malpractice insurance. Nursing students must consent to substance abuse screening and criminal background check for clinical placement. The combined didactic and practical curriculum includes fundamentals of interpersonal communication, nursing skills, mental health concepts, nutrition in physical and emotional disorders, human anatomy and physiology, pediatric nursing, nursing skills, psychiatric nursing, maternal child nursing, medical surgical nursing, and vocational adjustment and leadership. Tuition and fees cost $11,253 plus $2,608 for books and supplies. Students will complete the program in 68 weeks.
Monroe College
The Practical Nurse Certificate program at Monroe College requires a full-time commitment from students to complete the course requirements in 11 months. The program spans three semesters and students earn 40 credits at the conclusion of the didactic and clinical training. Students acquire practical nursing skills through a series of sessions in the classroom, laboratory, and clinical experiences in hospitals, nursing homes, and clinics. Graduates receive a certificate which will make them eligible to take the NCLEX-PN licensing exam. At the conclusion of the program, students will accumulate a total of 80 credits. The course curriculum is divided into major related courses, general education and related courses, and a cohort sequence of classes, which cover dosage calculation and pharmacology, human anatomy and physiology, maternal-child nursing, fundamentals of nursing, principles of microbiology, psychosocial nursing, medical-surgical and transitional nursing. The clinical experience helps students develop critical problem-solving skills and assist with the identification of health needs throughout the lifespan. Tuition for the program is $23,178 plus $1,350 for books and supplies.
Hostos Community College
The three-semester practical nursing program at Hostos Community College equips students with the skills to practice as Licensed Practical Nurses upon passage of the NCLEX-PN licensure exam. The classroom and clinical requirements may be fulfilled in four semesters. Students earn 45.5 credit hours which aid the transition into the A.A.S. RN program. The curriculum covers courses such as expository writing, anatomy and physiology, general psychology, mathematics for allied health sciences, ethnicity health and illness, lifespan development of behavior, pharmacology, maternal child nursing, lifespan development of behavior, clinical nursing, and microbiology. Tuition for the 45-week program is $8,936 plus $1,248 for books and supplies.
Southern Westchester BOCES
The practical nursing program at South Westchester is available through the Center for Adult and Community Services and is designed for adults and high-risk youths. Students complete the program in 10 months full-time or 20 months part-time. Applicants must possess a high school diploma or GED equivalent, receive acceptable scores on the SWBOCES entrance exam, and successfully pass the interview process. The curriculum comprises of classroom and clinical experiences, which take place in hospitals, skilled nursing facilities, and clinics. In the classroom, instructors cover nursing theory, anatomy, pediatrics, obstetrics, medical-surgical nursing, anatomy, obstetrics, and administration of medication. Graduates will receive a certificate, which will make them eligible to apply for the NCLEX-PN – individuals with a history of misdemeanor and/or felony conviction may not be eligible for licensure.