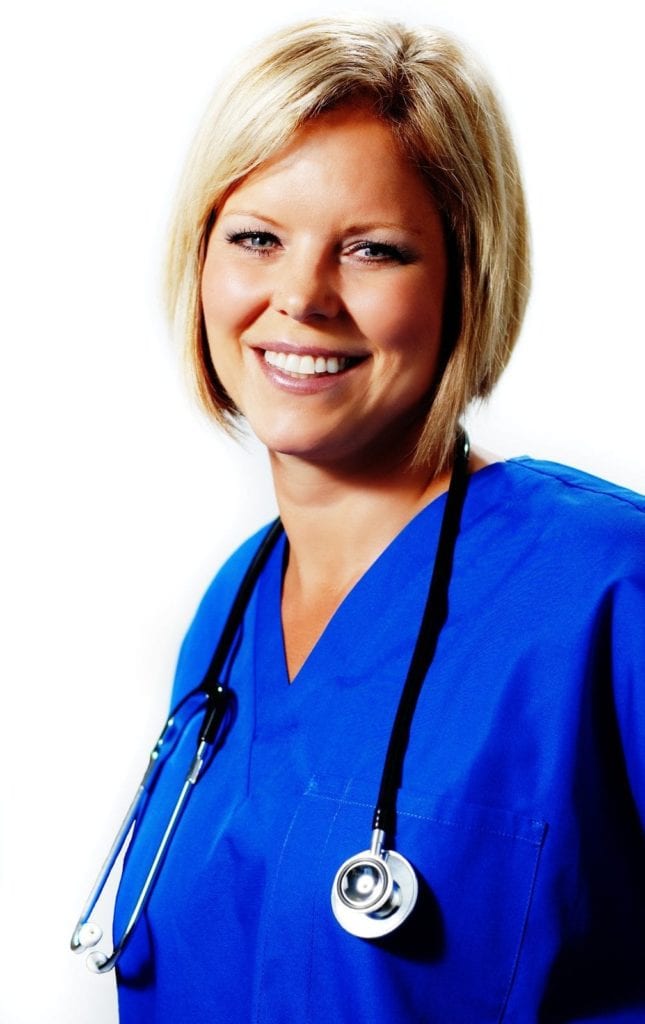 A career in nursing offers the opportunity to make a profound difference in the lives of patients. Licensed practical nurses contribute to the success and stability of the patient care team and the physical and mental well-being of patients. Practical nursing programs equip adults with the knowledge and clinical abilities to function as a vital part of the interdisciplinary team, but the intrinsic values such as compassion, understanding, empathy, professionalism, integrity, and diligence are what truly contribute to a nurse's success in the field. LPNs attend to the sick and injured daily, and it is the combination of training with the ability to empathize with patients of different backgrounds that will go a long way in improving outcomes. An LPN's responsibilities may include health counseling, case findings, personal care, restorative care, wound care, community education, and supervising unlicensed staff. Practical nurses work in a variety of healthcare environments, including nursing homes, rehabilitation centers, home health care, assisted living facilities, physicians' offices, dialysis centers and clinics.
Union County College
The Practical Nursing Program at Union County College leads to a Certificate of Completion that grants students the eligibility to take the licensure exam to become a Licensed Practical Nurse. The program's duration is four semesters and may be completed on a day, evening or weekend schedule. The curriculum includes lectures covering nursing from a biological and social perspective and the application of the information in a clinical setting. At the conclusion of the program, students will be able to provide holistic care with an understanding of the influence of cultural backgrounds, use verbal and written communication with team members, patients, and their families, apply clinical reasoning in practice, demonstrate accountability for all actions, and collaborate with other members of the health care team to produce positive patient outcomes. Course topics include general physiology, human biology, nursing concepts, adult health, lifespan development, maternal child nursing, mental health nursing, pediatric nursing, and role transition. Students must complete a total of 53 credits to receive the Practical Nursing Certificate.
Admission criteria:
Attend an information session
A high school diploma or GED
Pass a college placement test
Clinical requirements:
Criminal background clearance
Malpractice insurance
CPR certification
Record of good health
Uniform
Tuition costs $9,240. Books and supplies cost an additional $2,400.
Address: 1033 Springfield Avenue, Cranford, NJ 07016
Phone: (908) 709-7000
NCLEX-PN Pass Rate: 100%
Lincoln Tech
Lincoln Tech prepares students for a rewarding career as a practical nurse. The curriculum covers the topics that are vital for success on the NCLEX and a career as a Licensed Practical Nurse. Comprehensive nursing concepts are covered in the classroom and reinforced by practical learning experiences in the nursing arts laboratory and clinical rotations in real-world settings. The clinical experience is a critical part of the training as it helps students develop proficiency in the tasks they'll perform as an LPN, including administering medication, dressing wounds, starting IVs, making diagnosis, data collection, interacting with the public, and attending to the medical needs of seniors, pregnant patients, and children. Course topics include human anatomy and physiology, nursing fundamentals, pharmacology, mental health nursing, maternal pediatric nursing, medical surgical nursing, and professional development. The program has a total of 1500 clock hours: 750 hours lectures, 175 lab hours, and 575 clinical hours. The day program may be completed in 52 weeks. The evening schedule is 104 weeks. Tuition costs $26,4846. The Career Services department at Lincoln Tech will help graduates find their first nursing job.
Address: 675 U.S. 1 South, 2nd Floor, Iselin, NJ 08830
Phone: (732) 548-8798
NCLEX-PN Pass Rate: 78.57%
Hudson County Community College
Hudson County Community College's Practical Nursing Certificate program prepares students for a career in healthcare. Graduates are eligible to take the NCLEX for Practical Nurses to practice in the state of New Jersey. They will have the confidence to plan, implement, and evaluate nursing interventions in acute and long-term care settings and under the direction of a registered nurse or physician. Course topics include college composition, practical nutrition, fundamentals of practice, nursing clients with alterations in basic needs, role transition, nursing clients with complex needs, maternal and child health, introduction to psychology, anatomy and physiology, and human biology. Students must complete a total of 46 core and general education credits to graduate with the certificate.
Admission criteria:
A completed application
Acceptable scores on the admission exam
English and Math for Health Sciences
Health screening
Criminal background clearance
Tuition costs $18, 318.
Address: 70 Sip Avenue, Jersey City, New Jersey 07306
Phone: 201-714-7100
NCLEX-PN Pass Rate: N/A
Best Care College
Best Care College offers day and evening practical nursing classes to prepare adults for a career in healthcare. The 50-week program emphasizes the delivery of culturally sensitive, comprehensive care to varied populations. It includes 1488 hours of instruction in the classroom and clinical setting. Graduates will receive a Certificate of Completion and will be eligible to sit the NCLEX-PN to become a Licensed Practical Nurse. They will also be able to demonstrate competency as a practical nurse, collaborate with other members of the health care team to promote health, use technology to improve practice, apply ethical, legal, and professional behaviors in the conducting of their duties as a licensed nurse, and integrate their learning experiences to pursue continued education. Course topics include fundamentals of practical nursing, anatomy and physiology, pharmacology, medical surgical nursing, human growth and development, psychiatric nursing, maternity nursing, geriatric nursing, and leadership.
Admission criteria:
Be 18 years or older
Proof of U.S. citizenship or residency
Complete a diagnostic entrance test
Attend an interview with the Director of the Practical Nursing Program
Official high school transcript or GED
Applicants must also make an initial payment of $2,000 to cover the cost of books, uniform and standardized exams, provide proof of liability insurance, complete the Medical Exam form which includes evidence of 2-step Mantoux Tuberculin test, 11-panel drug screen results and immunizations, criminal background clearance, and CPR certification. Tuition for the program is $19,814.
Website: https://www.bestcarecollege.edu/
Address: 68 South Harrison Street, East Orange, NJ 07018
Phone: 973-673-3900
Fax: 973-673-0597
Email: info@bestcarecollege.edu
NCLEX-PN Pass Rate: 95%
Berkeley College
Berkeley College's practical nursing program equips students with the knowledge and clinical skills to enter the healthcare industry as a Practical Nurse. Graduates will receive a Practical Nursing Certificate and will be eligible to sit the NCLEX-PN licensure exam. The program is built on a strong foundation of theory and practical experiences in medical surgical nursing, life span development, maternal child nursing, pediatric nursing, geriatric nursing, and leadership. Students participate in hands-on learning opportunities in nursing laboratories, develop communication and interpersonal skills, and gain practical experiences through clinical rotations. The clinical rotations will take place at various off-campus health care facilities and supervised by a registered nurse. Course topics include foundations of nursing, pharmacology, nursing concepts, special topics in nursing, transition to practice, and introduction to psychology. Students must complete 50-semester credits to graduate from the program.
Admission criteria:
Meet the immunization requirements of the college
Provide authorization for a criminal background check
Complete a physical assessment
Malpractice insurance
The results of the health or criminal background check may disqualify candidates from obtaining professional certification. The cost of completing the health and background check requirements must be borne by the student. Tuition costs $33,550. Program specific expenses will total $740.
Address: 44 Rifle Camp Road, Woodland Park, NJ 07424
Phone: 973-278-5400
Fax: 973-278-9141
Email: info@BerkeleyCollege.edu
NCLEX-PN Pass Rate: 61.11%