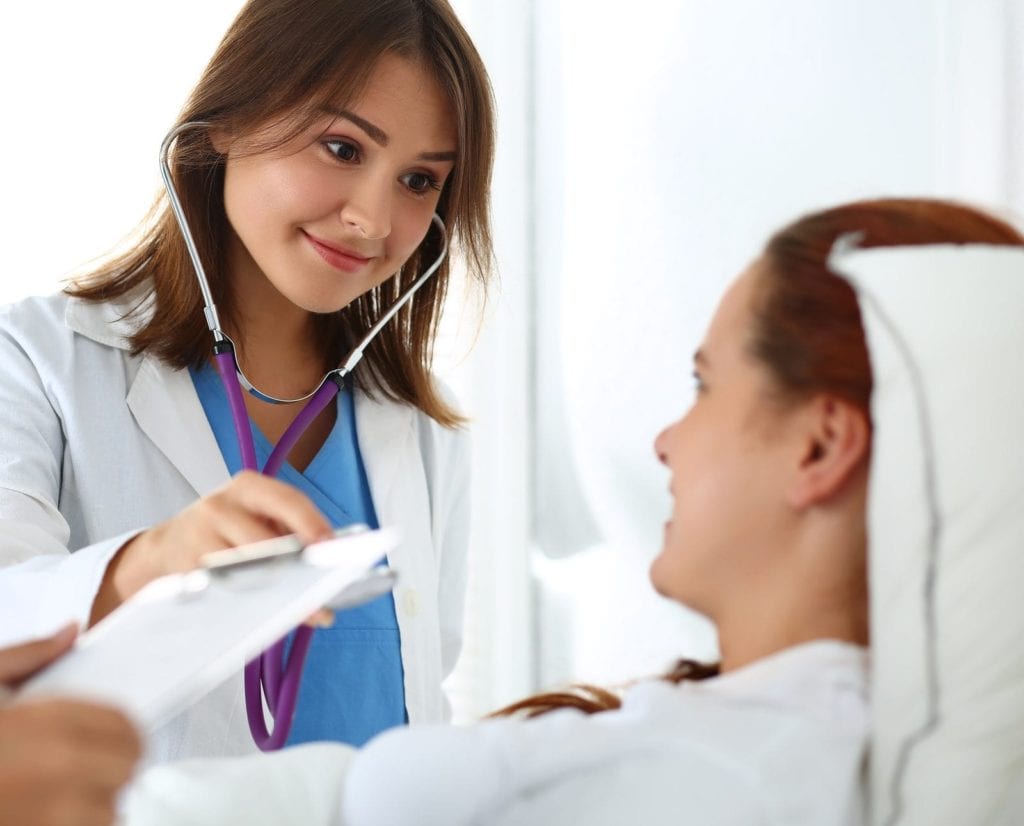 Nurses account for the largest group within health care careers in the United States. Nursing is among the sturdiest careers and offers exciting prospects if you can get past the physical and mental challenges of the job. Licensed practical nurses are a small part of the nursing workforce. They work under the supervision of a registered nurse or physician in clinics, hospitals, long-term care facilities, and community centers. Your duties will depend on the place of employment, but there are several duties that all types of nurses have in common; most of them are related to the monitoring, care, and education of patients. It is estimated that there will be a need for at least one million new nurses by 2022. A career in nursing promises a rewarding future of numerous job opportunities, career advancement, personal growth, and excellent pay. If you are considering a practical nursing program in Tacoma, you should be compassionate, organized, reliable, and have a clear criminal background and be physically and mentally capable of managing the daily responsibilities of a licensed practical nurse.
Bates Technical College
Individuals interested in enrolling in Bates Technical College's licensed practical nursing program must attend a mandatory information session. The clinical experience is a vital part of the program as it gives students opportunities to practice and learn in a variety of healthcare settings. During this phase of the program, students will demonstrate nursing competencies under the supervision of a licensed nurse and improve their skills by working with a healthcare team in a preceptorship role. Graduates are eligible to take the state licensure exam for practical nurses and must provide documentation of graduating from high school (or GED) before taking the exam. Applicants must clear a national criminal background check, secure medical clearance, pass a drug screen, submit documentation of immunization, medical insurance, and CPR for Healthcare Providers, obtain liability insurance, and complete 7 hours of AIDS/HIV training. Course topics in the 4-quarter program include basic nutrition, nursing fundamentals, lifespan psychology, nursing assistant, nursing math, respiratory care, mental health issues, orthopedics, legal boundaries, pediatrics, and perioperative nursing.  The combined fee for the college and practical nursing applications is $100.
Clover Park Technical College
Experienced faculty at the Clover Park Technical College prepare nursing assistant students for an entry-level position as a practical nurse. Graduates are eligible to take the NCLEX-PN exam to provide patient care services under the direction of a licensed nurse or physician. The curriculum provides 105 credit hours covered over four quarters: 60 credits for nursing courses and 45 credits for general education requirements. Students must earn a minimum grade B in all technical courses to graduate from the program. Learning takes place in the classroom, a simulation lab, and in clinical practice settings. The clinical learning sessions take place in a variety of settings and may fall within the hours of 6:30 am and 11:30 pm on weekdays or weekends. The Applicants must have a high school diploma, complete a state-approved nursing assistant program, pass the state exam, and maintain CNA certification throughout the program. Applications are accepted year-round. Once accepted to the program, the candidate must demonstrate the ability to meet the physical challenges of practice, pass a criminal background check, submit immunization records, possess basic cardiac life support, and complete the prerequisite courses – microbiology, human anatomy and physiology, introduction to chemistry with lab, English composition, nutrition, general psychology, and lifespan psychology. Tuition for the program is an estimated $10,988 for resident students and does not include expenses for textbooks, uniform, and clinical supplies.
South Puget Sound Community College
SPSCC hosts an Associate in Nursing Direct Transfer Agreement/Major Related Program (DTA/MRP) to prepare students for licensure as a registered nurse. There's a practical nursing option built in for persons desirous of becoming a licensed practical nurse. The program is approved by the Washington State Nursing Care Quality Assurance Commission. The curriculum is designed to equip students with the skills to communicate effectively, employ logical and critical thinking, understand ethical issues in practice, evaluate and process data, and understand themselves in relation to others. Students complete the practical nursing certificate in two years. Prerequisite courses include human anatomy and physiology, microbiology, introduction to chemistry, English composition, introduction to statistics, and lifespan psychology. Applicants must attend a mandatory information session, secure admission as a student at SPSCC and submit official transcripts of prerequisite coursework to be entered into a nursing lottery for selection into the nursing program. Once selected, the student must provide proof of immunization, obtain criminal background clearance, and complete BLS Health Care Provider Card before the first day of classes. Tuition is $8,643 plus $2,060 for books and supplies. Additional expenses include graduation costs, HIV/AIDS training, health exam, standardized test fees, RN state licensure, national licensure exam, CPR class, and SPSCC placement test.
Olympic College
The practical nursing program at Olympic College runs for one year and prepares students to provide safe and competent direct care as a licensed practical nurse in acute care and long-term care settings. The curriculum covers classroom and practical learning experiences in a simulated lab and at various healthcare facilities. The program emphasizes the concepts of social, biological, and behavioral foundations and care for persons from diverse cultural and ethnic backgrounds. Students understand their role as an LPN in relation to the patient's needs. Graduates receive a Certificate of Specialization and may be eligible to take the NCLEX-PN pending approval from the Department of Health. Applicants to the program must first secure admission to Olympic College. However, due to limited enrollment in the PN program, admission to the OC does not guarantee admission to the nursing program. Selection is based on the applicant's cumulative GPA of prerequisite courses, CNA certification, current immunizations, and results of the criminal background check. Other enrollment criteria include submission of official transcripts from all institutions, copy of nursing assistant certification, and Accuplacer Reading Comprehension scores. Students accepted into the program must attend an orientation seminar. Tuition for the 78-credit program is an estimated $8,014 for resident students. Additional costs include uniforms, lab fees, liability insurance, immunizations, NCLEX-PN fee, state licensure application fee, wristwatch and stethoscope, criminal background check, and transport to and from the clinical sites.