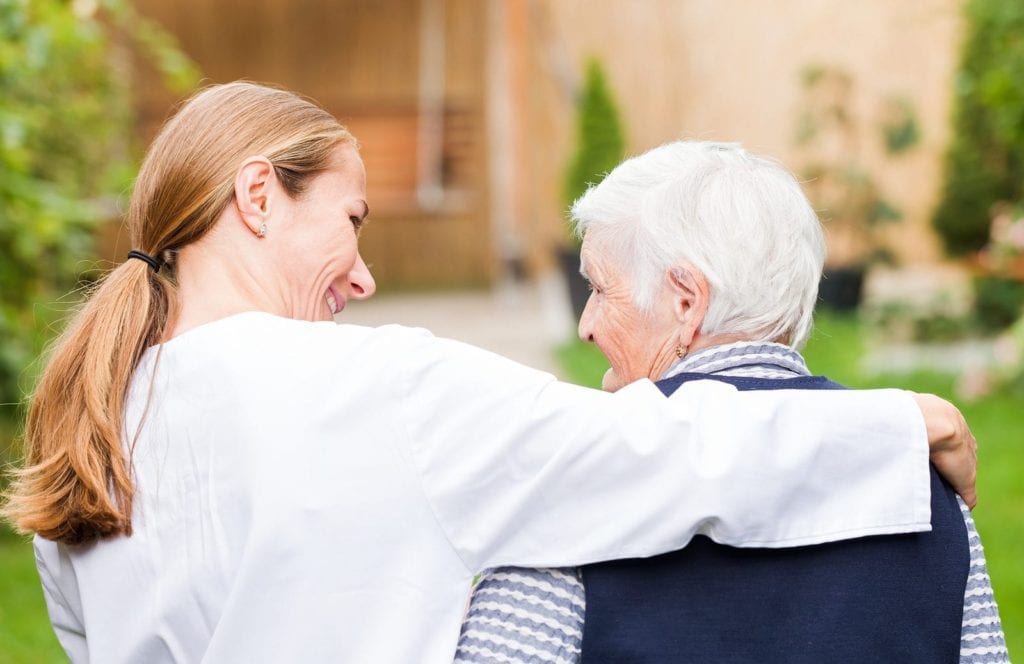 The entry-level licensed practical nursing certificate can be rewarding in itself, but it can also lead to a two-year or four-year nursing degree and a better paying job. For high school graduates and adults seeking a career change, the LPN program is an excellent choice. Schools such as the Akron School of Practical Nursing and North Coast Medical Training Academy in nearby Kent offer affordable tuition and quality programs that students can complete in just 12 months. Surging applications to these programs require applicants to submit applications early and complete the admission requirements as closely as possible. The surge in enrollment in LPN program is a positive sign for the profession. However, candidates should recognize the shift in employment for LPNs from hospitals to long-term care facilities, home health care, and private providers. Hospitals are fast replacing LPNs with registered nurses who are trained to administer acute care, forcing the displaced nurses into long-term care and home health care. As a consequence, new LPN graduates may have to compete with their more experienced counterparts for these jobs. The rising need for healthcare by the senior population may provide sufficient new jobs for both experienced and new LPNs.
Brown Mackie College – Akron
Students enrolled in the practical nursing program at Brown Mackie College are prepared for employment as a licensed practical nurse. The curriculum draws from the behavioral sciences as well as the science of nursing to help graduates use the nursing process in the field of practical nursing. Principles acquired in the classroom will be integrated into clinical practice. Subject areas covered include medical-surgical nursing, pediatrics, geriatrics, obstetrics, pharmacology, leadership and transition to nursing, professional development. At the conclusion of the 58-quarter credit program, graduates will be able to demonstrate entry-level competencies as a practical nurse candidate, understand and apply the natural and social sciences in practice, perform as ethical professionals, and apply for the NCLEX-PN to become an LPN.  To be considered for admission, an applicant must have a high school diploma or GED certificate. The candidate must sign a document attesting to graduation or completion and submit official transcripts or documentation within the first financial aid period. A minimum score of 51 on the college's academic readiness assessment is also necessary for admission. Practical nursing students must also clear a criminal background check and drug screen.  Tuition for the 12-month program is $23,838 plus $650 for books and supplies.
Akron School of Practical Nursing
The Akron School of Practical Nursing facilitates a practical nursing program that is targeted to adult learners who want to start a career in healthcare. The 40-week program includes 1030 contact hours: 603 hours in the classroom, 79 hours in a simulated lab, and 350 in a clinical setting. Classes meet Monday through Friday from 8:00 am to 3:30 pm. New classes begin in January and August. Applications and the pre-entrance exam must be completed between February and May for the August session and from July to October for the January session. Upon successful completion of the WorkKeys admission exam, the candidate will be invited to submit official transcripts, attend an interview, and pay the registration fee. The mandatory orientation, consultation for financial aid, criminal background check and health screen form the final part of the admission process. The cost of attendance is $14,000 and includes tuition, books, uniform, clinical fees, lab fees, graduation costs, and NCLEX fees.
North Coast Medical Training Academy
North Coast offers a one-year practical nursing program with the option to attend during the day or evening. A weekend schedule, which runs for two years, is also available. The curriculum incorporates hands-on clinical experiences, NCLEX-PN review, and theory and practical instruction. Committed instructors emphasize quality of care and human dignity to develop well-prepared professional nurses. Applicants must take a Practical Nursing Entrance Exam – a preparatory study guide is available on the school's website. Other requirements for admission include an official high school or college transcript with a minimum 2.00 GPA or GED with a minimum score of 45/450, a signed statement of awareness of Criminal Record Policy, the pre-entrance exam fee of $50, and an application fee ($50) and refundable down payment. Prior to commencing the clinical rotation, students must demonstrate physical and emotional stability through a physical exam and completed Health Examination form and required immunization, maintain CPR certification for Healthcare Providers, submit documentation of negative drug screen and liability insurance, and complete a criminal background check. Tuition for the program is $19,990 including uniforms and the clinical supply pack. Other costs include fingerprinting and orientation, drug screen, liability insurance, fingerprinting, graduation costs, and licensure fees.
Fortis College
The practical nursing program at Fortis College offers 1289 clock hours covered in 60 instructional weeks – a total of five 12-week quarters. At the conclusion of the program, graduates will have 82 credits and will be eligible to apply for the NCLEX-PN. Through classroom and laboratory instruction and clinical site practice, students become practitioners of care capable of providing nursing care for individuals with common health concerns, the curriculum emphasizes care of the adults and older adults to maintain or restore optimum health. Course topics include fundamentals of nutrition, informatics, human growth and development, pharmacology, medical-surgical nursing, mental health nursing, basic nursing skills, anatomy and physiology, concepts of leadership, pediatric nursing, and intravenous therapy. Tuition is $21,703 plus $944 for books and supplies.
Portage Lakes Career Center 
Graduates of the practical nursing program at Portage Lakes Career Center are eligible to apply for the NLCEX-PN and receive 30 technical credits that may be applied to the Associate of Technical Studies (ATS) at The University of Akron. The Board approved program runs for 11 months and includes 1300 hour of classroom and clinical experiences. Classes meet Monday through Friday from 8:30 am to 3:30 pm. Tuition costs $12,995 and includes books, uniform, graduation supplies, the licensure exam, and application fee to the State Board of Nursing.
Canton City School District
Canton City School's practical nursing program falls under the supervision of the Ohio Board of Nursing. Students acquire the knowledge, skills, and clinical experiences to begin work as entry-level practical nurses in hospitals, clinics, and long-term care facilities. Apart from meeting the requirements of the Ohio Board of Nursing and Ohio Board of Higher Education, the program has an articulation agreement with the ADN program at Stark State College. Full-time and part-time enrollment options are available. The full-time program runs from August to June and classes meet Monday through Friday from 8:00 am to 3:00 pm for theory and from 6:45 am to 2:45 pm on Thursday and Friday. The part-time program runs from August to June for two consecutive years and meets Monday through Thursday from 9:30 am to 1:30 pm for classroom sessions and Thursdays from 6:45 am to 2:45 pm for the supervised clinical. Tuition costs $13,995 for 1277 hours of classroom, lab, and clinical instruction. The cost includes textbooks, health screening, uniforms, supplies, graduation costs, and the NCLEX-PN test.
Get Your Degree!
Find schools and get information on the program that's right for you.
Powered by Campus Explorer