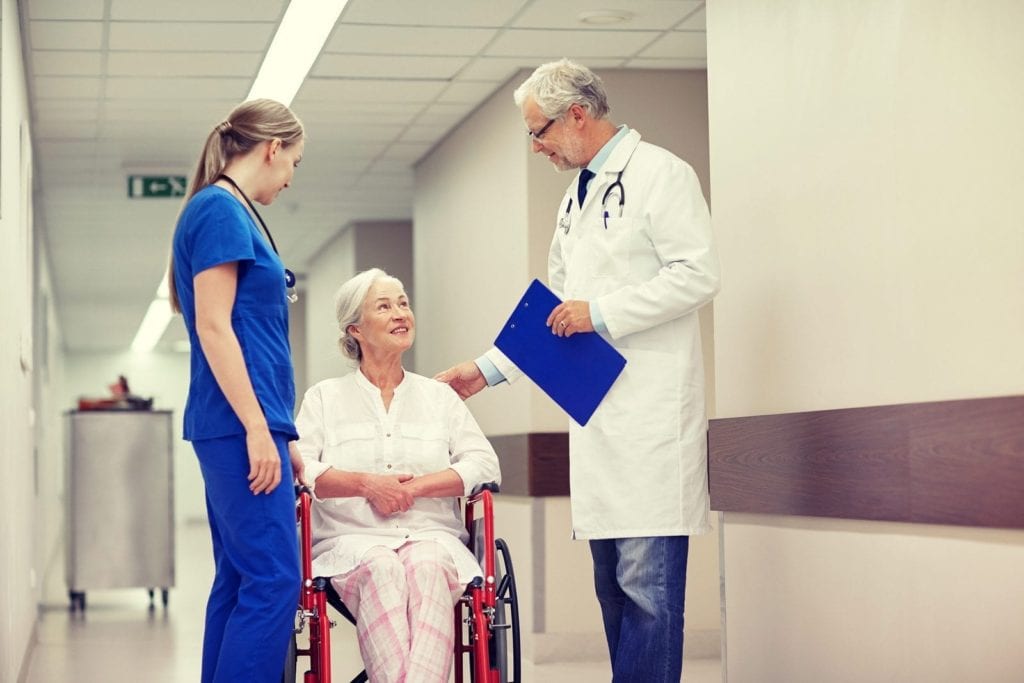 Licensed Vocational Nurses care for patients under the supervision of a Registered Nurse or Physician. Their patient-centered care includes assessing the patient's physical, emotional, and spiritual needs and meeting those needs to support recovery and wellness. Vocational nurses work in a variety of health care settings, and the duties they perform depend on the facility. They're employed primarily in long-term care and hospitals, but they may also work in physicians' offices, skilled nursing facilities, clinics, home health care agencies, and correctional facilities. Common duties include measuring vital signs and monitoring patients' health, administering medications and injections, wound care, and observing patients and updating their charts. They may also be responsible for reporting concerns to registered nurses and other health care professionals, providing for patients comfort, maintaining a safe and secure environment to prevent injuries and promote health, and discussing treatment plans with patients and their families.
Riverside City College – School of Nursing
The Vocational Nursing program at Riverside City College is approved by the Board of Vocational Nursing and Psychiatric Technicians (BVNPT). It requires 12 months of full-time study and comprises of 51 units that students must cover to graduate. Students who successfully complete the units will be eligible to sit the NCLEX for Practical Nurses to obtain licensure as a Vocational Nurse in California. The program is open for admissions in the fall semester and admits 40 to 60 students.
Admission criteria:
Submit a completed application between the first business day in February to the first business day of March.
Complete the prerequisite courses with a grade C or above. Prerequisites include anatomy and physiology, nursing 55 A, and psychology.
Provide official transcripts from an accredited high school or GED equivalent.
Be at least 17 years of age.
Complete a health exam and CPR certification.
Demonstrate a clear background check and drug screen.
Submit a CNA certificate.
Tuition costs $2,414 for in-state students. Students must pay for health services, parking, fees, books, physical exam and lab work, background check, and furnish their own uniforms.
Address: 4800 Magnolia Ave., Riverside, CA 92506
Phone: 951-222-8405
Email: Nursing@rcc.edu
NCLEX-PN Pass Rate: 95%
North-West College
The Vocational Nursing program at North-West College prepares students to administer direct patient care under the guidance of a registered nurse. Students gain all the skills need to function as a vital part of the patient care team. Graduates are eligible to sit the NCLEX-PN for licensure as a Vocational Nurse in California and qualify for entry-level opportunities in skilled nursing facilities, hospitals, correctional facilities, home health agencies, and clinics. The curriculum covers 1701 hours of lectures and practical, hands-on experiences. Course units include Seminar for Success, Nursing Fundamentals, Anatomy and Physiology, Medical Surgical Nursing, Pharmacology, Maternal Health, Child Health, and Mental Health. During the clinical externship, students will have the opportunity to apply the skills they learned in the classroom in an actual health care practice.
Admission criteria:
Verifiable documentation of high school completion or GED.
An admissions interview and tour of the college.
Pass a standardized basic skills assessment such as ACT or SAT scores.
Completed paperwork for admission and registration fee of $100.
Pass a criminal background check, physical exam, and drug screen.
Tuition and fees cost $33,247. Books and supplies cost an additional $653.
Address: 4550 La Sierra Avenue, Riverside, CA 92505
Phone: 951-324-4157
NCLEX-PN Pass Rate: 78%
Summit College
Summit College's high-quality LVN program equips students with the skills and knowledge to succeed in the profession of nursing. The well-rounded curriculum includes theoretical and hands-on training so students will be prepared to function competently in entry-level nursing positions. Students will learn how to use critical thinking, communicate effectively with patients and their family members, and use the nursing process to promote health and recovery. Areas of study include nursing fundamentals, the nursing process, leadership, medical surgical nursing, rehabilitative nursing, maternal nursing, communication, nutrition, gerontological nursing, and psychology. Other topics include pediatrics, obstetrics, biology, patient education, anatomy and physiology, pharmacology, and skills lab. Summit maintains small class sizes to support personalized connections between instructors and students. Free tutoring is also available. Students will develop clinical skills in a modern lab before commencing patient care in a real-world setting. Full-time day or part-time evening schedules are available. Full-time students complete the program in 12 months, and the part-time program is 18 months. Upon completion of the program, graduates will be eligible to take the NCLEX-PN to practice as a Licensed Vocational Nurse. Applicants must talk to an admission representative, and sign up for orientation. Tuition for the program is $30,507.
Address: 851 S. Cooley Drive West, Colton, CA 92324
Phone: (888) 504-2552
NCLEX-PN Pass Rate: 8%
Stanbridge University
The emphasis of the vocational nursing program at Stanbridge University is to prepare students with the skills and mindset to treat others with compassion. Experienced instructors prepare students for the success on the NCLEX-PN. The program covers 1808 clock hours including theory and clinical externship. The program exceeds the state's requirements for 576 hours of theory and 954 hours of clinical experience. Course topics include nursing fundamentals, pharmacology fundamentals, body systems, pediatric nursing, community nursing, nursing leadership and supervision, reproductive and maternal nursing, mental health nursing, and NCLEX preparation. Students earn 105-quarter credits at the conclusion of the program. Part-time and full-time schedules are available. Full-time students complete the program in 13 to 14 months, and part-time students require 26 to 28 months to complete the program.
Stanbridge University accepts applications for admission on an open enrollment basis.
Admission criteria:
Submit an application online.
Meet an admissions representative and schedule a campus tour.
Schedule and take an entrance exam.
Provide documentation of completing high school or GED.
Complete the paperwork and background check.
Apply for financial aid.
Attend a student orientation.
Address: 2041 Business Center Dr., Suite 107, Irvine, CA 92612
Phone: 888-378-6676
NCLEX-PN Pass Rate: 93%
Beaumont Adult School
The Vocational Nurse program at Beaumont Adult School provides adults with the knowledge and skills needed to pass the NCLEX-PN and obtain entry-level employment in healthcare. The duration of the program is approximately 18 months. Students must complete the Pre-nursing class before the start of the LVN class. Course topics include fundamentals, introduction to pharmacology, geriatrics endocrine system, mental health, leadership, obstetrics and pediatrics, respiratory and immune systems, and other body systems. Classes start in March and end in August of the following year.
Admission criteria:
A high school diploma or GED (sealed transcript required).
Valid state ID and social security card.
No felony convictions.
Completed the Pre-Nursing Classes.
Unofficial college transcript.
College Anatomy and Physiology.
Current CNA, EMT, or MA certification.
Complete a panel interview with members of the Department.
Tuition costs $26,500 and includes books, uniform, nursing supplies, Livescan fingerprinting, NCLEX-PN prep, NCLEX-PN testing fee, and LVN application fee. Financial aid is available to eligible candidates.