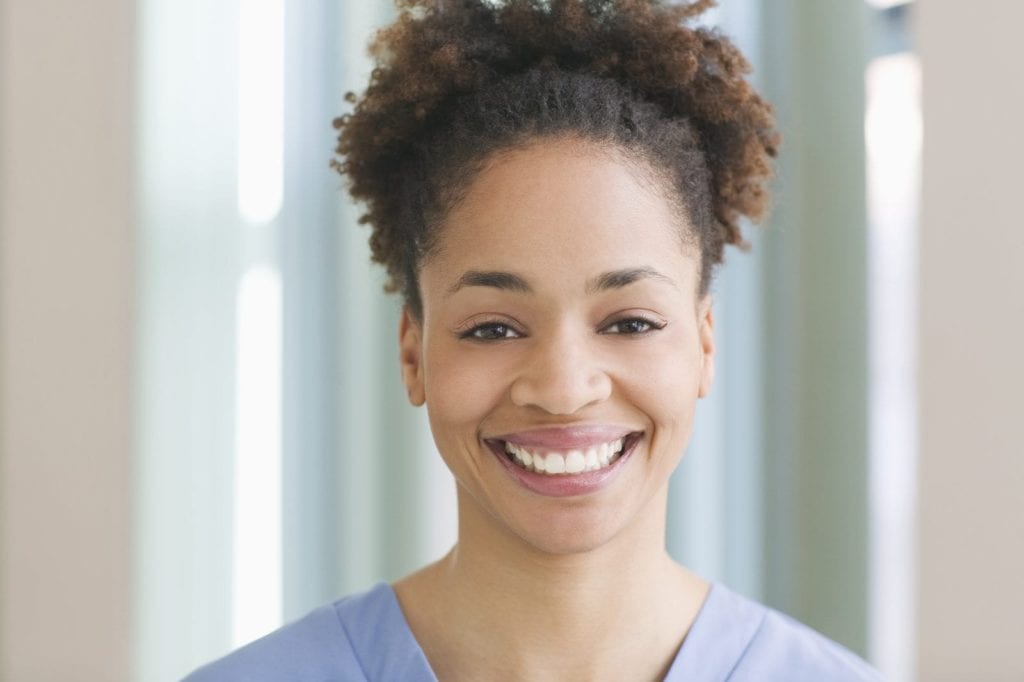 Practical nursing education may be your final stop in nursing or your first step on the path to becoming a registered nurse. Whatever your long-term goals, practical nursing will provide a rewarding experience as you collaborate with a health care team to manage patient care. As an LPN, you'll work under the direction of an RN, physician, or other licensed medical practitioner to ensure the physical, social, and emotional needs of patients. The practical nursing program will help you to develop a basic knowledge of the social, behavioral, biological, physical and nursing sciences to administer competent care. Your duties will include supervising CNAs and other staff, communicating with patients and their families, sharing information to promote health and wellness, monitoring and reporting patients' response to medication and treatment, medication administration and IV therapy, and updating and maintaining patient records.
Columbiana County Career and Technical Center
Students enrolled in the licensed practical nursing program at Columbiana County CTC develop general nursing, IV therapy, and administration skills. Instructors use lectures in the classroom and practical experiences in the lab and clinical sites to prepare students for the state licensing exam and employment in acute care and long-term care facilities. The 1230 hour program covers four semesters. Students are admitted on a rolling basis. To be considered for admission, applicants must take the WorkKeys test or have scores no older than 5 years. Applicants with an acceptable score can complete a registration form and meet the Financial Aid Coordinator before attending an information session. Upon acceptance to the school, students must supply proof of high school graduation or GED scores, college transcripts (if available), report of a physical exam, proof of immunization, negative drug screen, criminal background check, and CPR for Healthcare Providers. The final selection will be based on students' ability to meet the admission requirements and space availability. Tuition for the program is $10,500 plus $2,350 for books and supplies.
Cuyahoga Community College
The Practical Nursing Program at Cuyahoga Community College is open for admission every fall and runs for one year. The class is offered both as an evening and daytime track. The day track admits 64 students and the evening/weekend track admits 48 students. Applicants must seek advisement, complete the pre-requisite coursework with an overall 3.0 GPA, submit an official high school transcript, and transcripts of any college-level courses. As part of the admission process, students must complete a background check, complete a drug screen, and earn a passing score on the HESI admission assessment exam. Course topics include physical assessment for the practical nurse, fundamentals of practical nursing, nursing management of the adult, lifespan nursing for the practical nurse, and clinical experiences at a licensed nursing facility. Students must successfully complete all required 34 credits to graduate from the program. Tuition costs $4,150. Books and supplies will cost an additional $2,550.
Hannah E Mullins School
Practical nursing students at Hannah E. Mullins School of Practical Nursing graduate after 44 weeks of full-time enrollment. Graduates are eligible to apply for NCLEX-PN licensing exam and are also qualified to enter into an associate or baccalaureate degree program to become a registered nurse. The Accreditation Commission for Education in Nursing accredited program is also approved by the Ohio Board of Nursing and the Ohio Department of Education. The curriculum prepares students for nursing care of diverse populations, including pediatrics and seniors. The course includes medication administration and IV therapy. Classes meet Monday through Friday. Enrollment opens in the spring and fall semesters. Applicants must successfully complete a WorkKeys test and medical terminology course. A valuable information meeting provides details for enrollment, including the education requirements, applying for financial aid, criminal background check requirements, completing the health forms, and attending a personal interview the program director. Admission is based on a first come first served basis of eligible candidates. The cost of attendance is $13,275 plus $380 for books and supplies.
ETI Technical College
On completion of the practical nursing course requirements at ETI College, graduates will receive a diploma which will make them eligible to take the NCLEX-PN for licensure as a practical nurse. Graduates qualify for advanced placement at regional registered nursing programs. The curriculum follows a sequential order, so students must earn a passing grade before progressing to the next course in the sequence. The 59-credit program spans three semesters of 16 weeks each for full-time students. Part-time students complete the program in five semesters – a total of 75 weeks. The clinical experience takes place at multiple clinical facilities and gives students the opportunity to develop critical thinking and clinical reasoning. They also learn how to manage care, delegate and supervise other health care professionals, and fulfill their duties as an entry-level nurse. The program is open twice a year for enrollment; one for full-time students and the other for part-time students. Applicants must be accepted as a student at ETI before attending a Practical Nursing information session. The department will admit students based on their high school transcript or GED scores, pre-entrance exam results (which should be 75% or more in all areas), the results of a criminal background check, and the outcome of a personal interview. Upon notification of acceptance to the program, students must provide documentation of good health, including a negative TB test, immunization for Hepatitis B, Mumps, Rubella, Varicella, and Tetanus, CPR certification, and liability insurance. Tuition costs $18,690. There's an additional cost of $2,645 for books and supplies.
Clark State Community College
The Ohio Board of Nursing approved practical nursing program at Clark State Community College prepares students for the state licensure exam and employment as an entry-level practical nurse. The program runs for 12 months and is designed for full-time students only. Students with no college preparatory courses will require additional semesters of study to complete the prerequisite courses. The clinical and classroom instruction prepare graduates to collect patient data, practice within the legal scope of the profession, provide safe care in multiple settings, document and report significant findings, identify the healthcare needs of patients, and function as an efficient member of the nursing care team. Applicants must attend an orientation session where they will be required to sign an agreement indicating they understand and are able to perform the Essential Functions of the Student Nurse. Other eligibility criteria include an appropriate score on the reading, writing, and math placement test, CPR certification for healthcare providers, a criminal background check, health insurance, liability insurance, negative TB test, and immunization. Tuition for the 45-credit program is $6,269.85 plus expenses for books and supplies.
Northcoast Medical Training Academy
Northcoast Medical Training Academy gives practical nursing students an opportunity to meet the requirements for the state licensure exam in just one year – for daytime students. The program is also available as a weekend program that runs for 2 years. The class size is limited to 32 students, which allows for personalized attention and lots of hands-on practice. Daytime students meet for 30 hours each week and complete the training in 48 weeks. Weekend classes meet for 15 hours weekly and complete the program in 96 weeks. The curriculum emphasizes the core competencies entry-level nurses need to care for individuals and meet their needs in a variety of health care settings. Requirements for admission include a completed general application, a minimum 2.0 GPS from high school and college-level courses, passage of the pre-admission exam, and no criminal convictions. For participation in the 4.5-week clinical, students must demonstrate the physical and emotional ability to perform routine tasks, complete the health examination form, obtain the required immunization and TB testing, submit a negative drug screen, provide a copy of CPR certification for Healthcare Providers, obtain professional liability insurance, and attend the mandatory practical nursing orientation. Tuition for the four-quarter program is $19,990 and includes books, uniforms, and clinical lab packs. Additional costs for graduation, liability insurance, fingerprinting, drug screen, and licensure fees are the student's responsibility.
Knoedler School
The Practical Nursing Certificate program at Knoedler School opens for enrollment every September and runs for 11 months. Graduates of the Ohio State Board of Nursing approved program are eligible to take the state licensure exam to become Licensed Practical Nurses. Since the program is accredited by the Accrediting Commission of Career Schools and Colleges, graduates can also enroll in a registered nursing program and transition seamlessly into advanced nursing courses. The curriculum is divided into nursing theory (conducted as lectures and demonstrations in the classroom), practical lab experiences, and supervised clinical practice in a variety of health care settings. The school's lab has an adult, pediatric, and infant simulator to boost students' critical thinking and confidence when working with these age groups. Course topics include, but are not limited to, pharmacology, medication administration, IV therapy, obstetrics, pediatrics, and medical-surgical nursing. Students enrolled in the daytime only class meet Monday through Friday from 8:00 am to 3:30 pm. Applicants must have a high school diploma or GED equivalent, obtain a satisfactory score on the pre-entrance exam, provide three personal/work references, and pass a personal interview with the program director. Requirements for clinical placement include a physical exam report, mandatory drug screen, CPR for Healthcare Providers, and immunizations – Tdap, MMR, varicella, influenza, and Hepatitis B. The tuition costs $9,750 plus $682 for books and supplies.
Akron School
The Akron School of Practical Nursing (ASPN) program prepares adult learners for employment as a licensed practical nurse. The Board approved program is affordable and prepares students to enter the workforce in just 10 months. New classes commence January and August each year. With the consistently high pass rate, instructors cover core competencies and ensure students receive a lot of hands-on practice in preparation for their role as a practical nurse. Through the school's close relationships with leading health care facilities, Akron's students have the opportunity to complete the clinical requirements at the region's top facilities and work with renowned professionals. The total curriculum is 1032 contact hours divided into 603 classroom hours, 79 lab hours, and 350 clinical hours. There are three phases to the application process. For the first phase, applicants must submit a completed application and fee and take the WorkKeys admission exam. Students invited to proceed, must submit college and high school transcripts, two personal references, attend and interview, and pay the non-refundable registration fee. The final phase requires students to notify the school of financial sources, attend a mandatory orientation, complete a criminal background check, submit proof of CPR, and complete the health requirements. The total cost of attendance is $13,950.
Robert T. White School
Under the supervision of the Alliance Board of Education, the Robert T White School has been facilitating a practical nursing program since 2004. The adult education program prepares students for employment in the fast-paced medical industry. Part-time students meet 16 to 20 hours a week and complete the program in 2 years. Daytime, evening, and weekend hours are available to accommodate working professionals. Clinical shifts are 8.5 hours. The curriculum combines classroom and clinical experiences that reinforce principles learned in the classroom. All courses must be taken in the defined sequence. Students who successfully complete all courses with an 80% grade or above are eligible to graduate and receive a certificate that will make them eligible to take the NLCEX-PN. Applicants to the 1422-hour program must have a high school diploma/GED, pass the entrance exam, and complete a criminal background check and drug screen. The tuition of $13,982 includes books, ATI exam preparation, insurance, NCLEX application and exam fee, graduation, and supplies.
Portage Lakes Career Center
The W. Howard Nicol School of Practical Nursing at Portage Lakes Career Center is approved by the Ohio Board of Nursing. Over a period of 11 months of training in the classroom and medical facilities, students gain the competencies, knowledge, and confidence to take the NCLEX-PN to become a licensed practical nurse. The clinical experience is an integral component of the course, so students must commit to 100 percent attendance at the assigned health care facilities. The affordable tuition and small class sizes make the program an ideal choice for residents in Uniontown and environs. Graduates can transfer the credits earned to a registered nursing program and receive advanced placement. Final admission to the program is based on the applicant's ability to pass the pre-admission test, personal interview, drug screen, and fingerprinting. Personal and professional references, CPR course certification, and basic computer skills are also considered in the review process. Tuition for the program is $11,300.