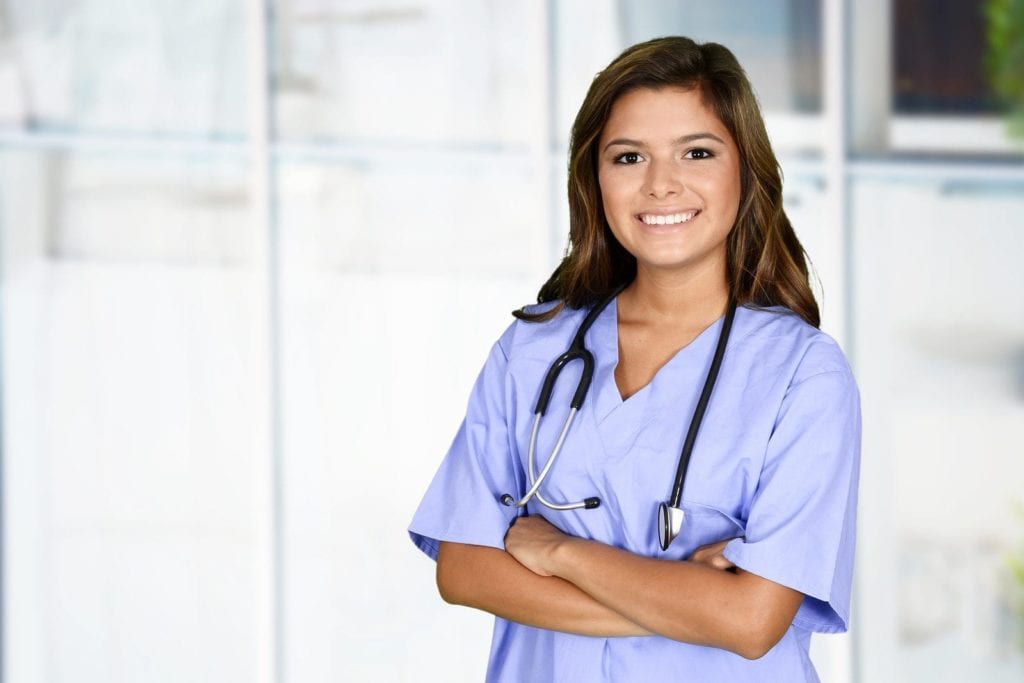 A licensed vocational nurse (LVN) is a person who completes an accredited nursing program and passes a national licensing exam to practice nursing. LVNs are direct care professionals who perform their functions under the supervision of a registered nurse or physician. They care for patients in many ways, which includes bedside care, monitoring for adverse reactions to medication and treatment, administering medication, and educating on the basic principles of health. Since nursing has been classified among the top 10 careers in the last decade, new LVNs can expect to find employment shortly after licensure. In attempting to meet the growing needs for long-term care, many facilities hire LVNs to assist residents with various aspects of health care. Some of the places LVNs work include clinics, physician's offices, hospice, home health, nursing homes, hospitals, psychiatric facilities, and sub-acute facilities. The mean annual salary for California LVNs is approximately $51,700.
Summit Career College
Summit Career College offers students individual attention to help them attain the skills to succeed as a licensed vocational nurse. Instruction occurs in modern classrooms, fully-equipped skills lab, and community hospitals and clinics for clinical experiences. The school offers full-time day and evening/weekend schedules to accommodate working adults. The curriculum includes a range of topics, including pharmacology, patient education, nursing process, nutrition, anatomy and physiology, medical-surgical nursing, gerontological nursing, patient education, communication, nursing process, nursing fundamentals, normal growth and development, communicable diseases, maternity nursing, leadership and supervision. The goal of the combined curriculum is to prepare students for success on the NCLEX-PN, develop critical thinking skills, and introduce students to the many aspects of patient care. Applicants must pass a required entrance exam, be at least 17 years, provide documented evidence of a high school diploma or GED equivalent, attend the student orientation, and obtain final approval from the Director of Nursing. Tuition for the 52-week day program is $31,400 plus $893 for books and supplies. Evening/weekend students complete the program in 84 weeks and pay $33,737 plus $893 for books and supplies.
North Orange County ROP
North Orange County ROP vocational nursing program is approved by the California Department of Education and accredited by the Board of Vocational Nursing and Psychiatric Technicians and Western Association of Schools and Colleges. The model curriculum includes theory and clinical experiences that equip students with the knowledge and skills to become a licensed vocational nurse. Students learn nutrition, anatomy, physiology, pharmacology, medical-surgical nursing, normal growth and development, concepts of leadership, maternal-child nursing, and psychology. The program includes 1000 hours of clinical practicum and 600 hours of classroom theory that spans a period of 13 months. High school student applicants should meet with a career guidance counselor before enrollment. Adult applicants will be considered for admissions based on an application rubric that includes completion of prerequisite courses, review of college transcripts, health-related work experience, TABE II assessments, and a written take-home interview. All applicants must attend a mandatory information session. Due to the intensity of the workload, students must limit employment to no more than 12 hours per week. Graduates are eligible to take the NCLEX-PN for state licensure.
American Career College
The vocational nursing program at American Career College provides students with the skills and knowledge to assume an entry-level position as a licensed vocational nurse in clinics, hospitals, medical offices, and long-term care facilities. Graduates will be eligible to take the NCLEX-PN for state licensure. The curriculum is divided into four modules – each approximately 13 weeks in duration. Part-time students complete each module in 20 weeks. The modules build upon the foundational work covered in the previous module. The course modules are Introduction to Client-Centered Care, Care for the Client with Health Care Deviations I and II, and Advanced Client-Centered Care. A key aspect of the course is the Nurse License Preparation, which builds on the previous training in nursing theory, research, and experiential learning. The preparation classes recap key details of the vocational nurse training to prepare students to pass the Exit HESI exam, which is required for graduating from the program. Tuition for the 56-week program is $36,545 plus expenses for books, uniform, and supplies.
Casa Loma College – Anaheim
Casa Loma College prepares students to become a Licensed Vocational Nurse to play a vital role in the delivery of health care in hospitals, physicians' offices, long-term care facilities, and clinics. The curriculum covers 680 hours of theory and 976 hours of hands-on lab and clinical experiences. Course content includes pharmacology, fundamentals of nursing, medical-surgical nursing, maternal-child nursing, vocational nursing and career enhancement. A key component of the program is NCLEX preparation to improve students' chances of success on the state licensing exam. Applicants must submit accredited high school transcripts or GED certificate, a completed questionnaire, completed enrollment application and fee, and pass the entrance exam. Students accepted on a provisional basis must also pass a personal interview with the program director, obtain criminal background clearance, and meet the essential functions of a vocational nurse student. Tuition for the 12-month program is $30,042 plus $1,653 for books and supplies.